The 2019 BMW i3 Will Boast Greater Range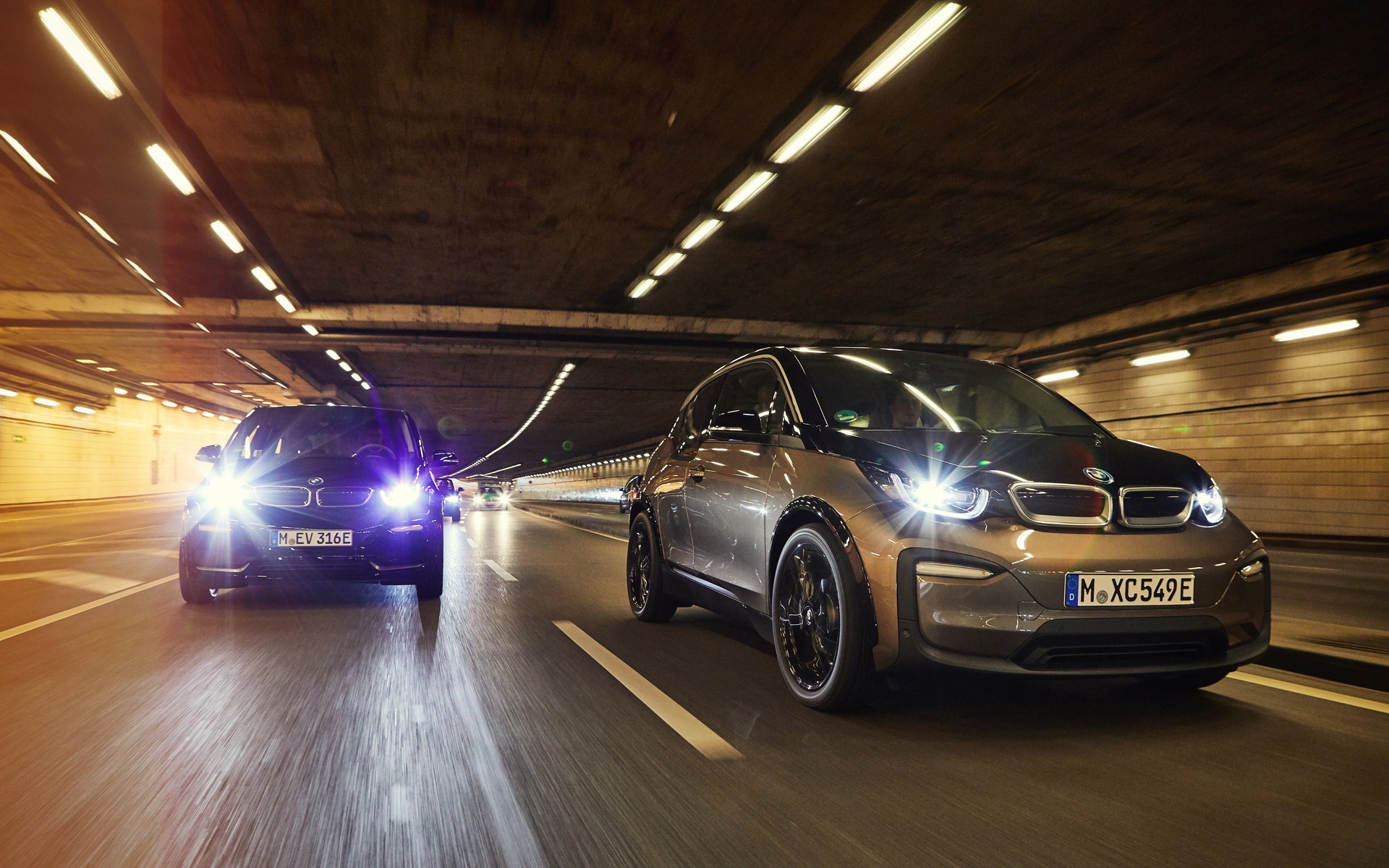 BMW's fully electric car will once again benefit from a bigger-capacity battery, which will boost its driving range by about 30%, according to the manufacturer.
Thanks to its 42.2-kWh battery pack, the i3 should be able to boast a maximum driving range estimated at 246 kilometres, compared to the 2018 edition that could cover a distance of up to 183 km on a full charge—according to numbers pulled from Natural Resources Canada's website.
When the i3 was introduced back for the 2014 model year, its battery had a capacity of 22.6 kWh, giving the car a driving range of about 130 km. For 2017, the battery's capacity was increased to 33.6 kWh. In all cases, the batteries' dimensions remained unchanged.
The Range Extender option, a popular choice among BMW i3 buyers in Canada, is still available. The automaker hasn't yet received NRCan's certification as to its maximum driving range, but it's projecting a similar increase than in the fully electric i3. That means the i3 REx's range should increase from 156 km to about 203, before the gasoline engine kicks in and provides an extra 129 km.
The 170-horsepower i3 and 180-hp i3s are back for 2019, which are able to accelerate from 0 to 100 km/h in 7.3 and 6.9 seconds, respectively. The updates also include a new paint colour as well as some interior colour changes. Pricing for the 2019 BMW i3 hasn't yet been announced, but the car will go on sale in Canada in December.
Share on Facebook