2019 Volvo V60 Cross Country: This is it!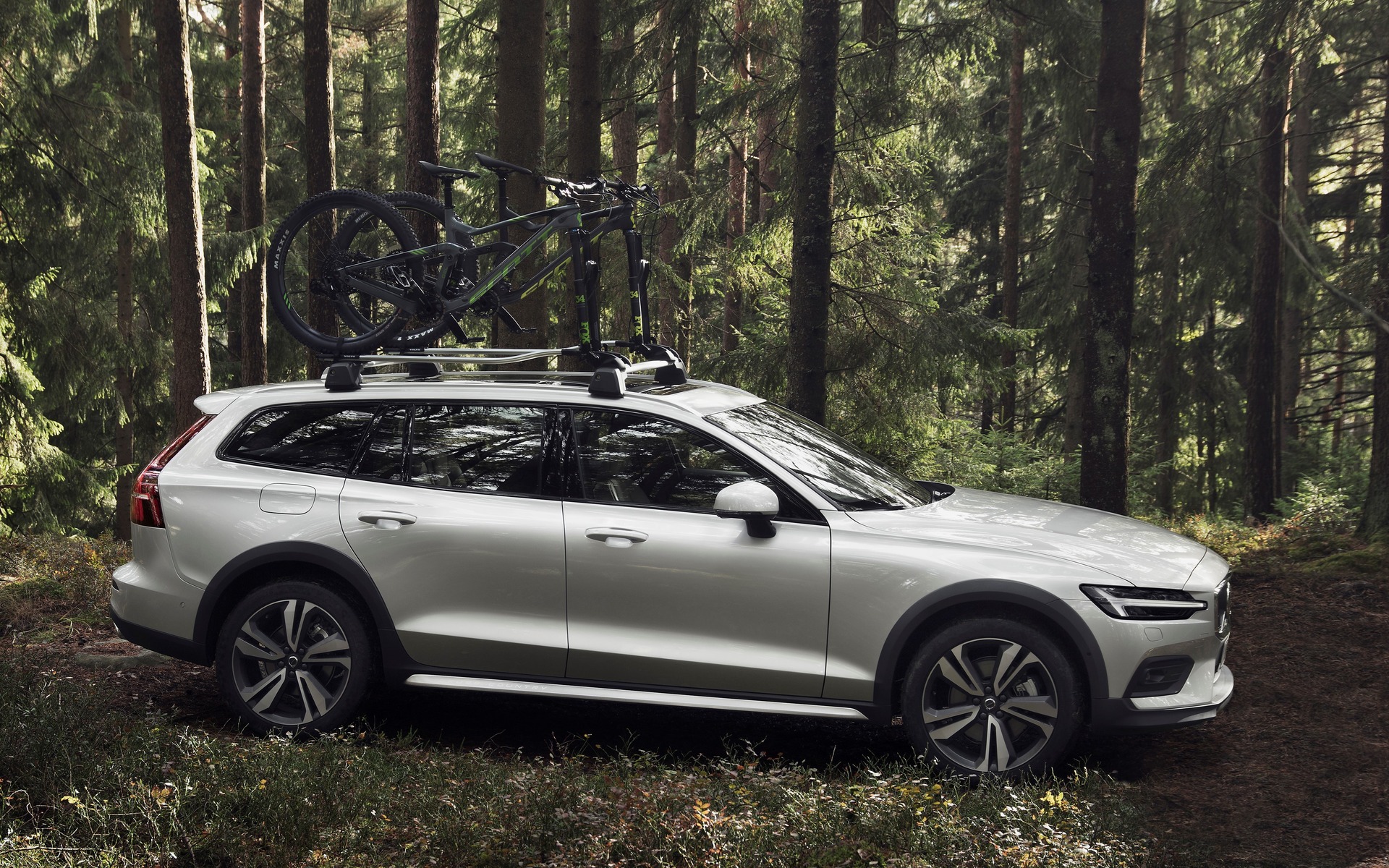 Earlier this year, Volvo unveiled its latest V60 wagon. Inevitably, Volvo is now releasing a Cross Country version of that same vehicle.
Visually, this is essentially the same stunning compact wagon as its sister, but the car gets a 75-mm ride height bump and added body cladding, traditional accessories on the Cross Country cars.
Of course, all-wheel drive comes standard, as well as hill decent control. There's also a traction control system that helps the car corner better on slippery surfaces as well as an Off-Road mode, like the one found on the brand's SUVs.
For the Cross Country, Volvo adds a new safety system called City Safety, which should, according to the carmaker, help prevent a head-on collision with an oncoming vehicle. It adds to Volvo's already complete safety package of electronic driving aids which can be used at speeds of up to 130 km/h, depending on weather conditions.
Like other Volvo 60 and 90 Series vehicles, the 2019 V60 Cross Country rides on the Scalable Product Architecture, or more commonly known as SPA.
To nobody's surprise, the car shares pretty much all of its mechanical components with the standard V60. The 250-horspower T5 four-cylinder turbo engine will be the default engine, with a T6 and perhaps, a T8 variant expected down the road. At the moment, the 2019 Volvo V60 sells for an entry price of $43,900, while the previous-generation, 2018 V60 Cross Country retailed for $48,200.
Share on Facebook