2019 BMW Z4 Roadster: the sDrive30i Version Will Arrive First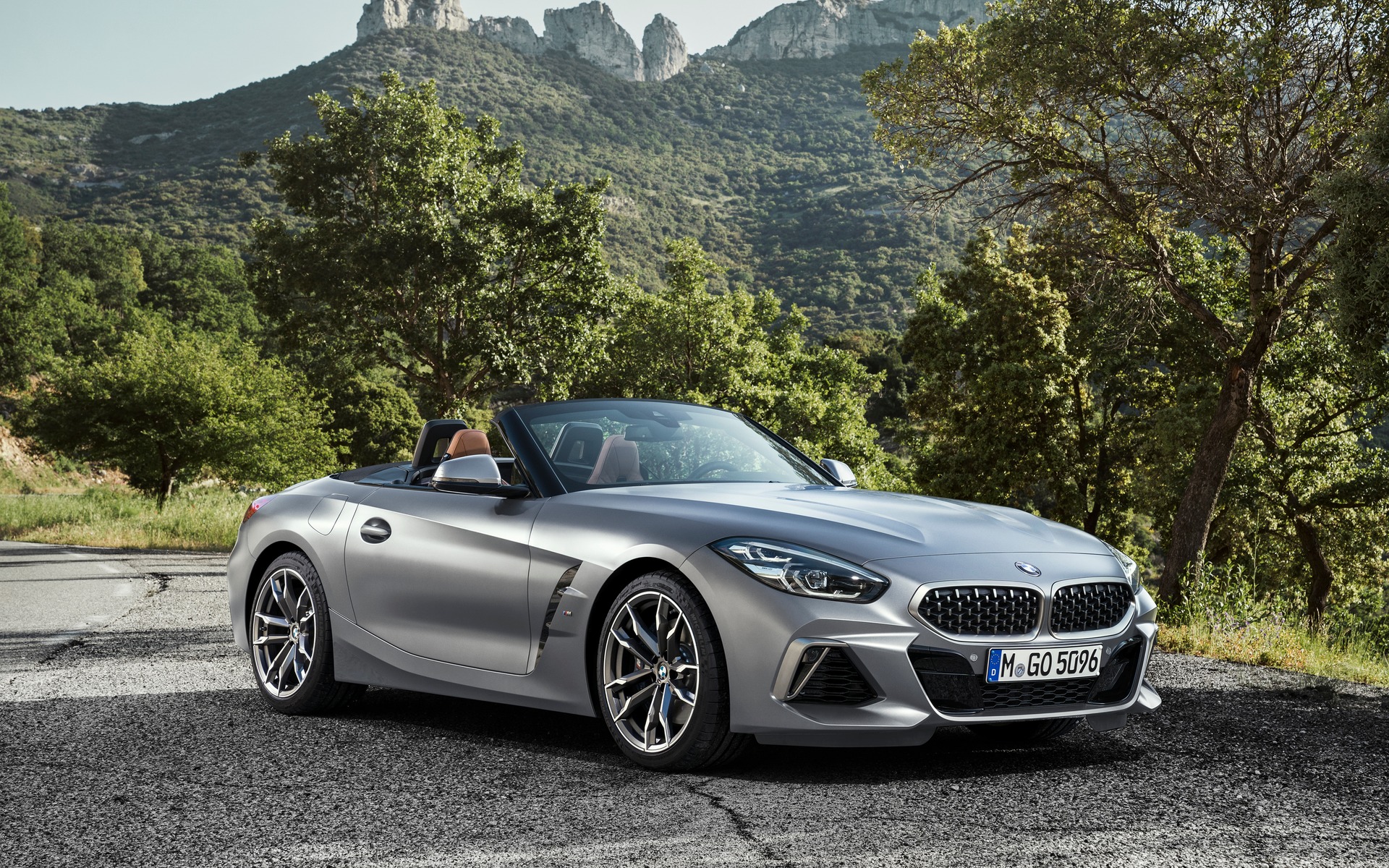 We talked a lot about the new generation of the Z4, which was officially unveiled in Pebble Beach, California, last month. It will once again rival the Audi TT, the Mercedes-Benz SLC and the Porsche 718 Boxster. The M40i First Edition was presented which, for the moment, will be the most expensive version available.
However, we now know a few more details about the 2019 BMW Z4, in particular the output of its base powertrain.
As a matter of fact, the Z4 sDrive30i will arrive in March 2019, equipped with a turbocharged, 2.0-litre four-cylinder engine that develops 255 horsepower as well as 295 pound-feet of torque that peaks between 1550 and 4400 rpm. That's a 15-hp bump compared to the old four-cylinder Z4, and the automaker is promising a 0-100 km/h time of 5.3 seconds.
In April 2019, we'll also be getting the 2020 Z4 M40i and M40i First Edition variants, which benefit from a turbocharged, 3.0-litre inline-six that belts out 382 horsepower as well as 369 pound-feet of torque between 1600 and 4500 rpm. In this case, the company touts a 0-100 km/h time of 4.5 seconds.
The two versions of the Z4 Roadster will feature a rear-wheel drivetrain and an eight-speed automatic transmission, the latter receiving a sportier calibration in the M40i. The front suspension is composed of double-jointed springs in its strut suspension, along with a five-link setup at the rear. Thanks to these, BMW says it offers the best compromise between dynamic handling characteristics and ride comfort. As for the steering system, it receives variable assist and ratio that allows for greater straight-line stability and more precise feedback around curves and during low-speed manoeuvres. Again, according to BMW, of course.
The M40i will also get an adaptive M Sport suspension, M Sport brakes and an M Sport rear differential as standard equipment, although they will all be available as options on the Z4 sDrive30i. The M Sport suspension will lower ride height by 10 mm, while the electronically controlled differential will take care of equalizing torque distribution between the rear wheels, which is said to reduce both understeer and oversteer. Eighteen-inch wheels will be standard, wrapped in staggered tires, while 19-inchers will be available on the options list.
Obviously, the 2019 BMW Z4 will offer a plethora of advanced safety aids as well as the brand's latest infotainment system with Operating System 7.0. The driver will benefit from a configurable 12.3-inch digital display, while the infotainment screen will be 10.25 inches in size.
Compared to the previous generation, the new Z4 will be 85 mm longer, 75 mm wider and its roofline will be raised by 13 mm. The trunk's volume is rated at 281 litres—whether the top is raised or lowered—which is an improvement of more than 50%, says BMW. Speaking of the top, it can be dropped or lifted back in place in 10 seconds, even while the car is travelling at a speed of up to 50 km/h.
However, we don't yet know how much the Z4 will cost, as pricing will be revealed at a later date.
Share on Facebook