Kia Confirms the Telluride SUV for 2019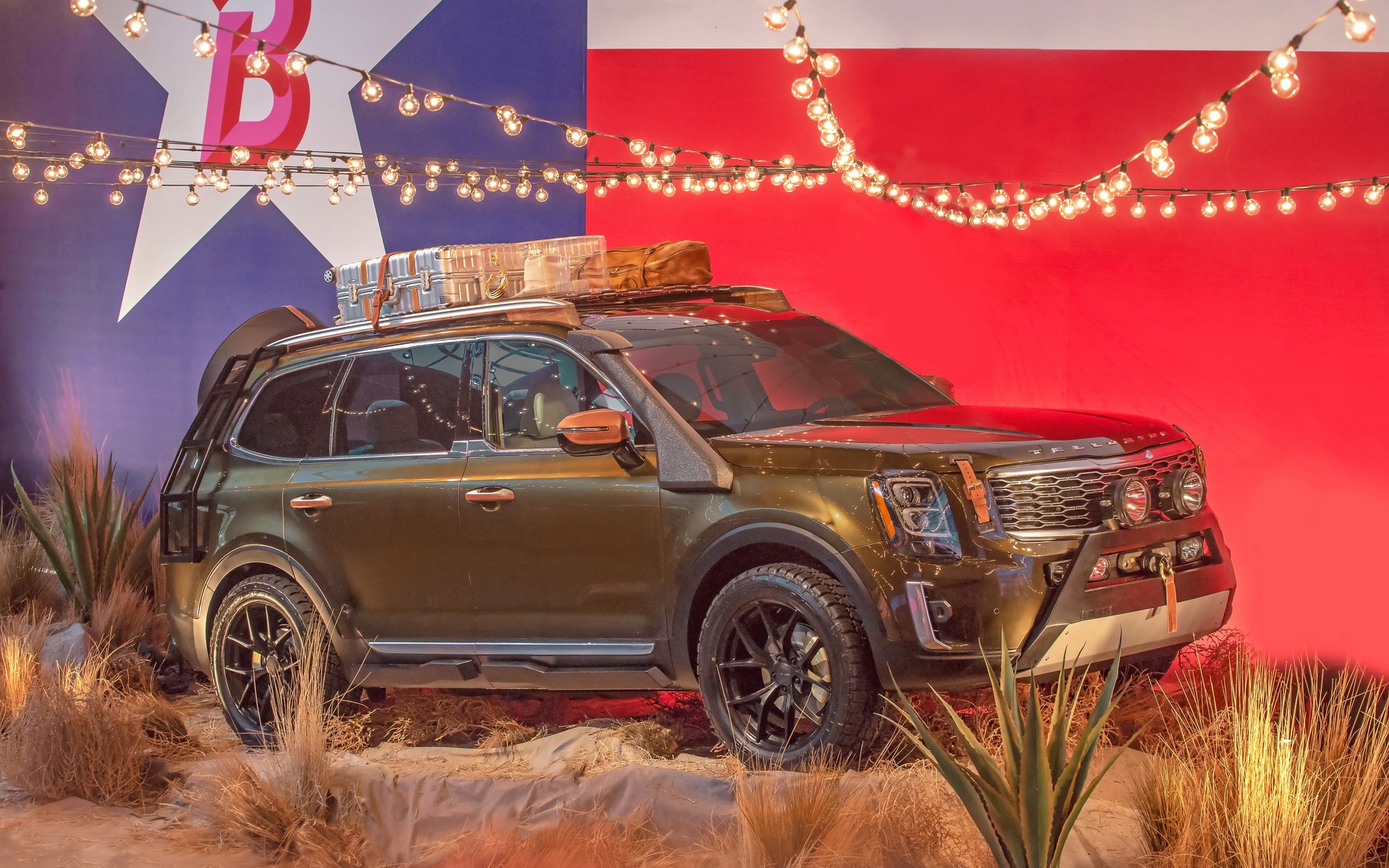 When the Kia Telluride concept was unveiled at the 2016 Detroit Auto Show in 2016, the Korean manufacturer evoked the possibility of producing a large SUV that would bear a similar design. It took two and a half years to confirm its intention.
The production version will also be called the Telluride, and Kia figures the timing is right to launch such a vehicle. The midsize SUV will probably share its architecture with the next-generation Hyundai Santa Fe XL (which should be renamed Palisade) and will be able to accommodate up to eight passengers. It will obviously be longer and wider than the Kia Sorento, and will battle the Honda Pilot, the Ford Explorer, the Toyota Highlander and the Nissan Pathfinder, among others.
The 2020 Kia Telluride will be assembled in Georgia, USA, and will be powered by a V6 engine, but that's about all the manufacturer has announced so far. No V8 engine this time around, unlike in the Kia Borrego that was launched for the 2009 model year.
The SUV made its first public appearance at designer Brandon Maxwell's New York Fashion Week event. It was dressed up with a plethora of accessories inspired by Maxwell's Spring Summer 2019 theme, Texas.
Under the cosmetic add-ons such as the brush guard, the winch, the auxiliary lighting, the ladder to access the roof rack, the spare tire bolted behind the rear backlight and the snorkel, we can spot the final design of the vehicle, which looks a lot like the 2016 concept. Its square shape and the form of the greenhouse were retained, the front and rear ends have been toned down a little, and the rear doors don't open rearwards like those of the concept.
The new 2020 Kia Telluride should be on sale in early 2019.
Share on Facebook