Audi e-tron quattro SUV: World Premiere in San Francisco on September 17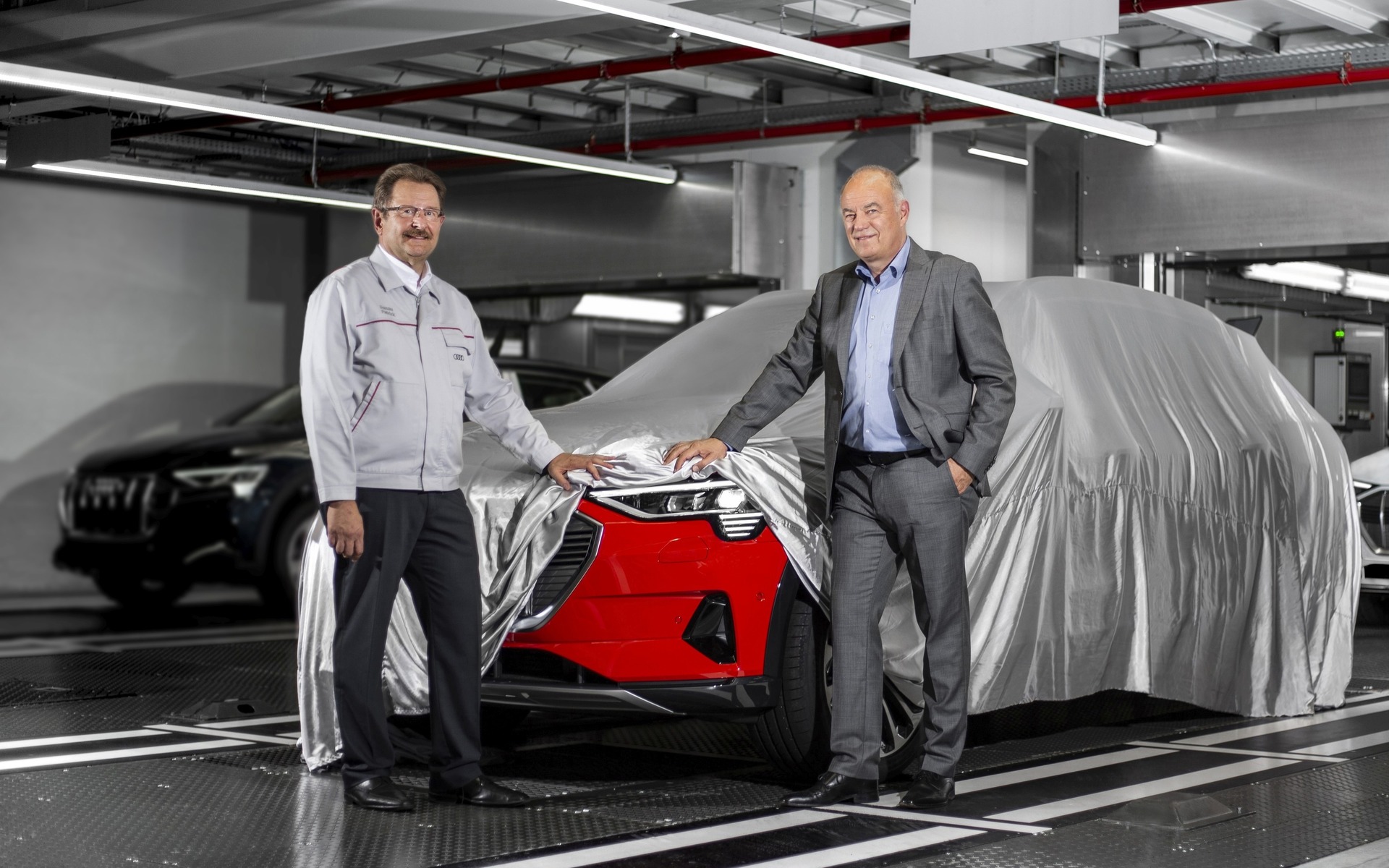 The Car Guide is on its way to San Francisco for the world premiere of the Audi e-tron, as the German carmaker announced that series production of the brand's fully-electric SUV has already begun at Audi's assembly plant in Brussels, Belgium.
250 camouflaged prototypes of the Audi e-tron quattro SUV have been seen on roads worldwide, including in downtown Geneva during the Auto Show last March. Audi engineers conducted tests and evaluations in different locations and different climate conditions ahead of the brand's reveal of the final series production vehicle, which was originally planned for mid-July in Brussels, but has been pushed back to mid-September in San Francisco.
Audi has already announced that the e-tron quattro SUV will be powered by dual electric motors developing a total power output of 265 kilowatts, which equates to 355 horsepower, with torque rated at 414 pound-feet. The 0-100 km/h time is said to be less than six seconds. The e-tron SUV also features a "boost mode," during which power is upped to 402 horsepower and torque to 490 lb.-ft., for an eight-second period. The battery pack is rated at 95 kWh and Audi has announced a maximum driving range of 400 kilometres for its e-tron quattro SUV.
We will get to see the all-new Audi e-tron quattro SUV during its world premiere on September 17 in San Francisco, where the German carmaker also plans to announce vehicle pricing and the reservation system for interested buyers. Circle back here for full details on the Audi e-tron quattro SUV.
Share on Facebook