2019 Mercedes-Benz Sprinter: We're Heading South to Drive it!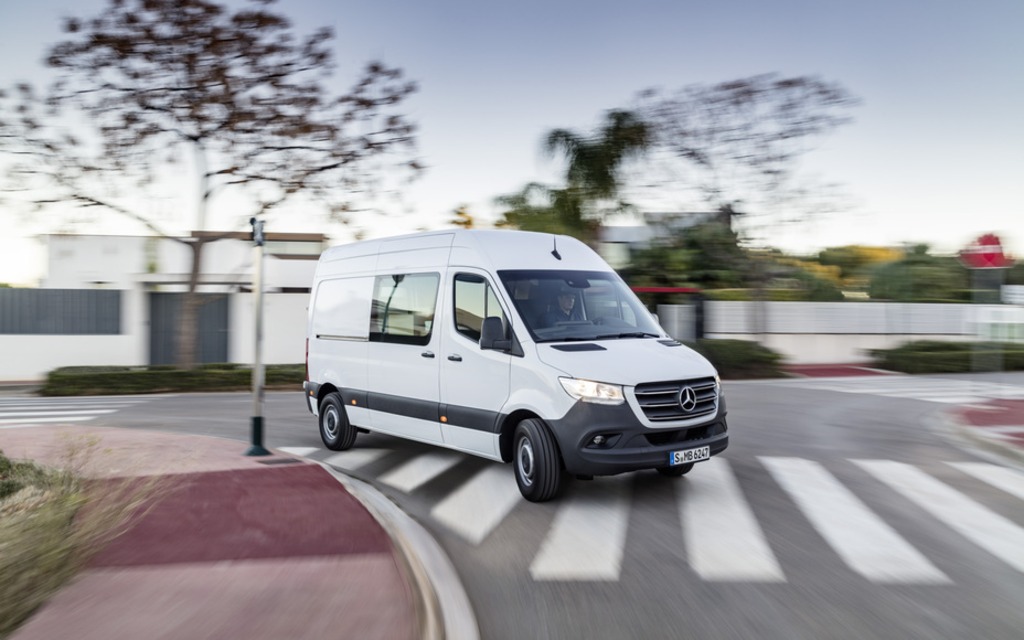 When Mercedes-Benz imported its cargo van to the North-American market, little did it know it would be such a sales success. Since then, we've seen the Sprinter in different shapes, sizes and colors, even carrying the logos of other brands on its front grille, such as Dodge and Freightliner. Today, the Sprinter is a benchmark vehicle in the world of commercial transport, and since the current model is starting to show its age, it was time for Mercedes-Benz to give it a major overhaul.
Already available in Europe, the new Sprinter will hit our market early next year. This week, we'll be in South Carolina for its North-American media launch.
Made in the USA
Why South Carolina? Because that's where Mercedes-Benz's new cargo van will be built. Contrary to its predecessor, which was first assembled in Germany, partly disassembled, then reassembled again for our market in order to avoid steep importation tariffs, Mercedes-Benz has decided to inject some money in its South Carolina plant in order to make Sprinter production more efficient, quicker and cost-effective.
We're talking about a $500 million investment for this all-new Sprinter which, for the first time since it was created, will be entirely built on U.S. soil. For Mercedes-Benz, the U.S. van market is the second largest after Germany, and the carmaker hopes to increase its presence on American soil with this new strategy.
The 2019 Sprinter will incorporate an entirely reimagined cabin, boasting more storage areas as well as a modernized dashboard adorned with the brand's latest MBUX infotainment system. Mercedes-Benz promises the system will be compatible with the latest connectivity tech, all controllable via a choice of 7.0 or 10.3-inch touch screens.
According to Mercedes, its new Sprinter can be configured in 1700 different ways (internationally). Here in North America, buyers will be offered the choice of rear or all-wheel drive, as well as three different engines, either a 188-horsepower gasoline four cylinder, a 161-horsepower turbo-diesel four, or a turbo-diesel V6 good for 188 horsepower and 325 lb.-ft. of torque.
We're looking forward to try out these new drivetrains, but also to sample how this new Sprinter drives compared to its replacement. Stay tuned for our first drive report live from Charleston, South Carolina!
Share on Facebook