A Fully Electric Powertrain for the Jaguar E-Type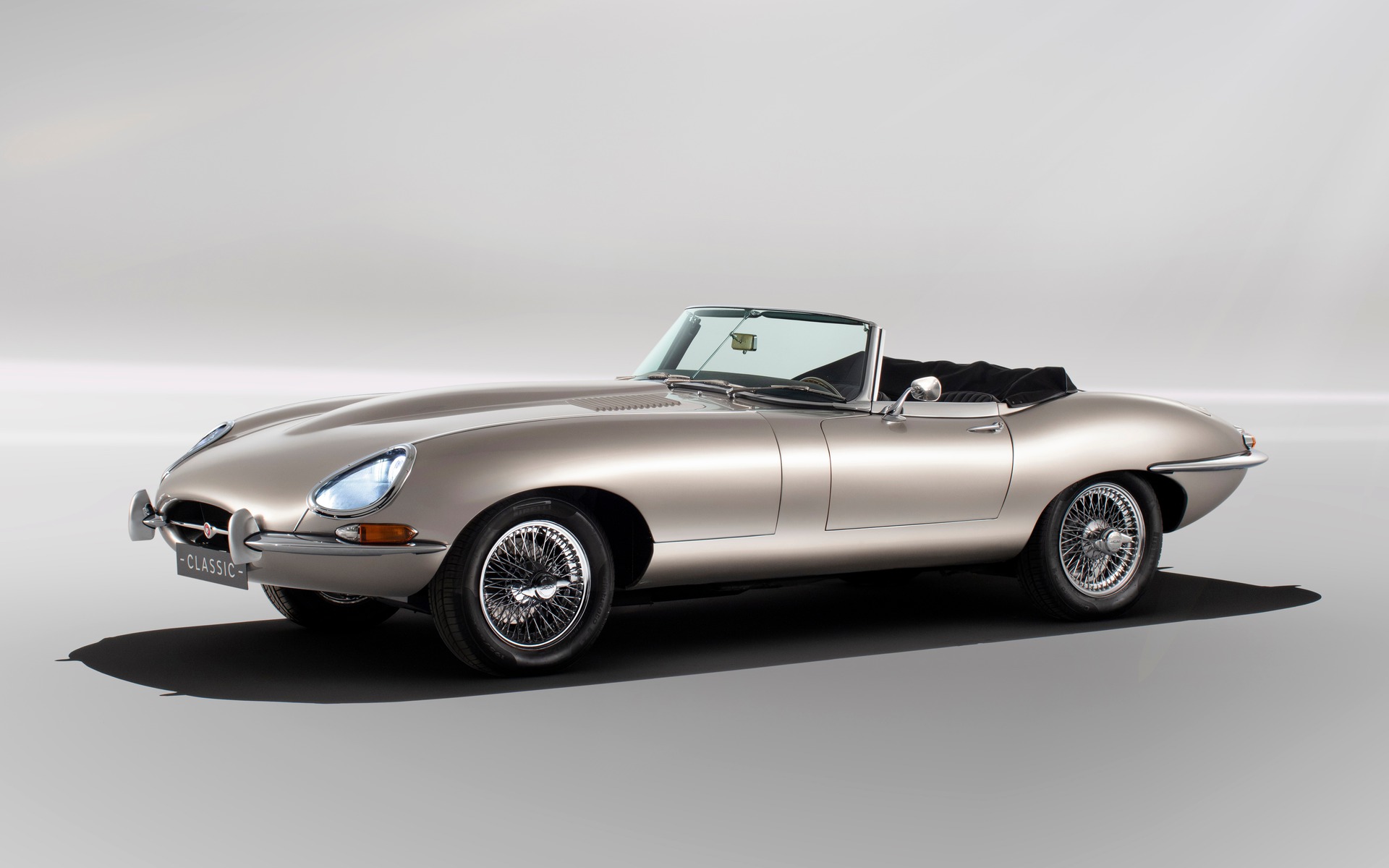 Last year, Jaguar presented an electric vehicle concept based on one of its most beautiful cars—and one of the prettiest in automotive history—, the E-Type, produced during the 60s and 70s. The public's and customers' reaction to the E-Type Zero was such that the brand has decided to offer a conversion kit for their legendary sports car.
As a matter of fact, the Jaguar Classic division, which restores the company's vintage models, will be able to convert the E-Type into a fully electric car. Technical specifications have not yet been announced, but the first deliveries are expected in the summer of 2020.
A new version of the E-Type Zero, painted in bronze, was on display a few days ago during The Quail: A Motorsports Gathering in Carmel, California. Visually, the E-Type Zero concept reveals nothing of its green powertrain, but the company claims it's faster than an original Series 1 E-Type. The latter was equipped with a 3.8-litre inline-six that developed 265 horsepower, eventually replaced by a 4.2-litre engine that wasn't more powerful, but was richer in torque (283 pound-feet instead of 240).
The E-Type Zero boasts a 40-kWh battery pack, good for an estimated driving range of 272 km on a full charge, which takes six to seven hours. Since the electric powertrain weighs about the same as the original engine and gearbox, the car's driving experience is unchanged.
On option, customers can choose to equip their E-Type with modern instrumentation, including a digital touchscreen. Of course, the conversation is fully reversible, in case the E-Type owner wishes to reinstall the original powertrain back into the car.
Share on Facebook