2019 Toyota Corolla Hatchback and Avalon: I can Barely Contain Myself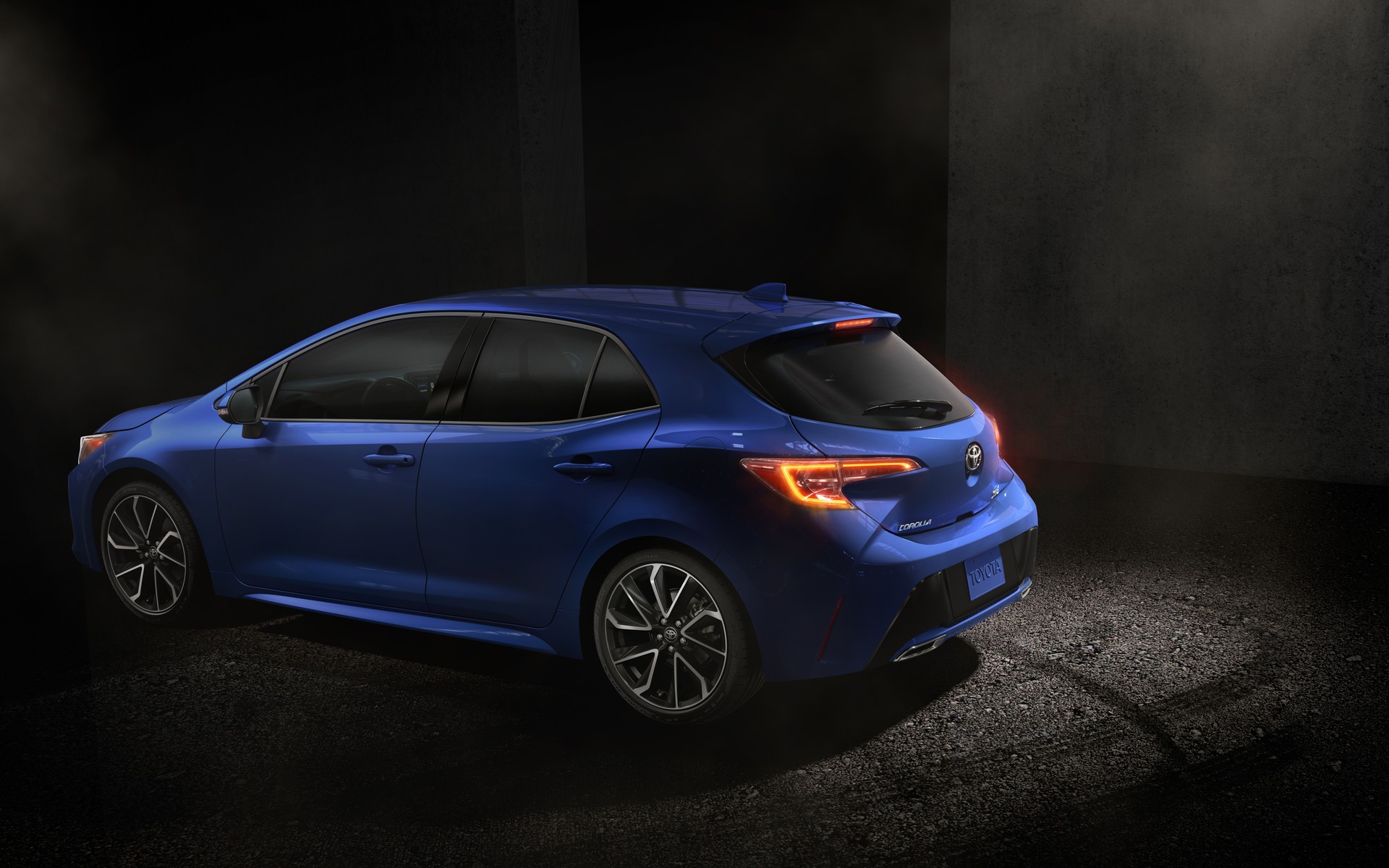 I know you think I'm kidding, but the fact of the matter is that, in a weird twist, I've already driven both cars. Toyota was gracious enough to allow Michel Deslauriers and I the opportunity to sample these cars before their launch for the le Guide de l'auto 2019 buyer's guide, so I know what I'm talking about.
The new 2019 hatchback is the first Corolla I'm genuinely excited about since the 2009 XRS with the 2.4-litre engine and five-speed manual gearbox. I won't jump to the punchline now, but I can say that those searching to replace their Matrix that were disappointed in the Scion iM/Corolla iM's cargo capacity will, once again, have to look elsewhere. Styling-wise, the car finds itself well prepped to take on the Mazda3 Sport, Chevrolet Cruze Hatch and Honda Civic Hatchback. And what the heck, it doesn't drive like a Corolla! Eureka! More in the upcoming review.
On the technology front, the new Corolla HB will be offered with a huge array of kit, such as a standard eight-inch touchscreen display with Apple CarPlay to which navigation can be added. Higher-end versions will get a seven-inch TFT display within the gauge pod and a battery of safety features.
To be honest, it's the 2019 Toyota Avalon that's got me fizzing. On the day I drove this bastion of luxury sedan greatness, I was subjected to a test driving a new Lexus LS 500h. With the sole exception of the seats, I by far preferred the large Toyota. It all comes down to the new Toyota New Global Architecture (TNGA) platform, which underpins both Toyotas.
So enamoured were we with the drive that it handily crushed all competitors in the large sedan segment and was awarded best pick in the 2019 edition of le Guide de l'auto. I myself would stick to the Limited version, but the XSE has its place in my heart, kind of. The 3.5-litre V6 is creamy smooth, powerful and superbly matched to the eight-speed autobox. This is not your great-grandfather's Avalon. Well, it is, but it's just faster and rides so much better.
Oops! I think I've said too much already… If you're in the market for a compact hatchback or a large sedan, come back and I'll tell you even more reasons to consider these cars.
Share on Facebook