2019 Dodge Challenger SRT Hellcat Redeye: We're Driving it on a Racetrack This Week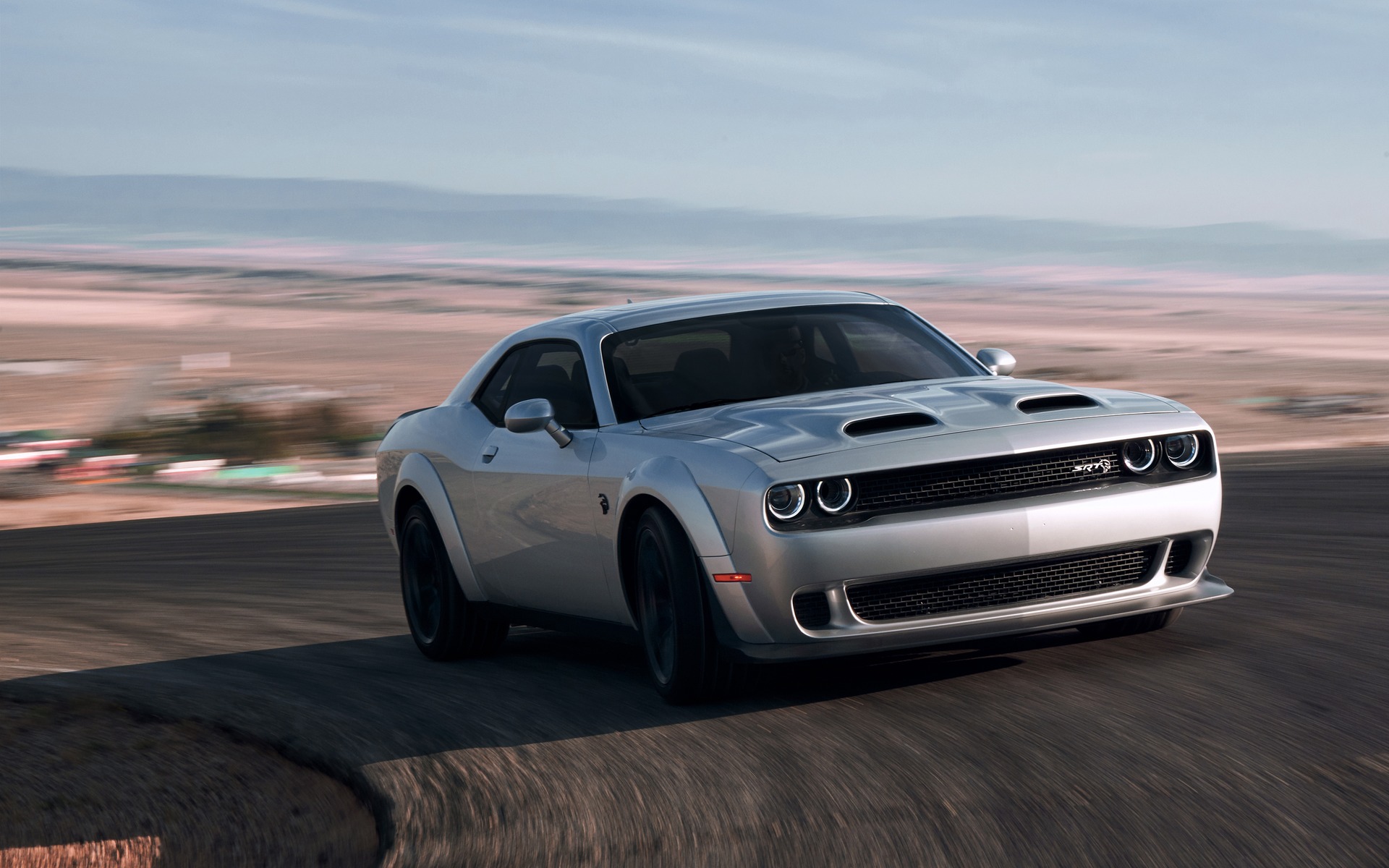 The Car Guide is on its way to Club Motorsports in Tamworth, New Hampshire to drive the new 797-horsepower 2019 Dodge Challenger SRT Hellcat Redeye. Yes, that's right. 797 horsepower… This new variant of the Challenger slots in between the SRT Hellcat, now rated at 717 horsepower for 2019, and the limited-production SRT Demon rated at 808 or 840 horsepower. Wonders never cease…
To get to 797 horsepower, and a whopping 707 pound-feet of torque, the 6.2-litre HEMI V8 engine that powers the Redeye has received a number of significant upgrades. It all starts with an increased-capacity airbox and a supercharger with boost pressure uprated to 14.5 psi, a dual-stage fuel pump, improved lubrication, stronger pistons and connecting rods.
The redline has shifted to 6500 rpm, up from 6200, while Dodge claims that the Redeye will reach 100 km/h in a scant 3.4 seconds and that it is capable of a top speed of 326 km/h. The Redeye will be only available with the eight-speed 8HP90 automatic transmission, which gets an upgraded torque converter, and will come standard with a 2.62:1 rear end.
Fuel economy numbers are rated at 18.1 L/100 km in the city, 10.7 on the highway and 14.7 combined. Good to know if you're cross-shopping the Redeye with a Toyota Prius Prime…
The 2019 Dodge Challenger SRT Hellcat Redeye will be available with the standard body or with the Widebody package, which adds 3.5 inches in overall width as well as wider 305/35ZR20 tires mounted on eleven-inch wheels. Should come in handy on the 2.5-mile, 15-corner road course with 250 elevation changes of the Club Motorsports facility in Tamworth, New Hampshire. From a styling standpoint, the Redeye gets a new dual-snorkel hood, which will also be featured on the SRT Hellcat.
Circle back here in a few days to read all about the 797-horsepower 2019 Dodge Challenger SRT Hellcat Redeye. To say we're looking forward to driving it this week is the understatement of the year. A very fast car on a challenging and technical road course? Colour us stoked…
Share on Facebook