Upgraded 2019 Chevrolet Volt to Charge Twice as Fast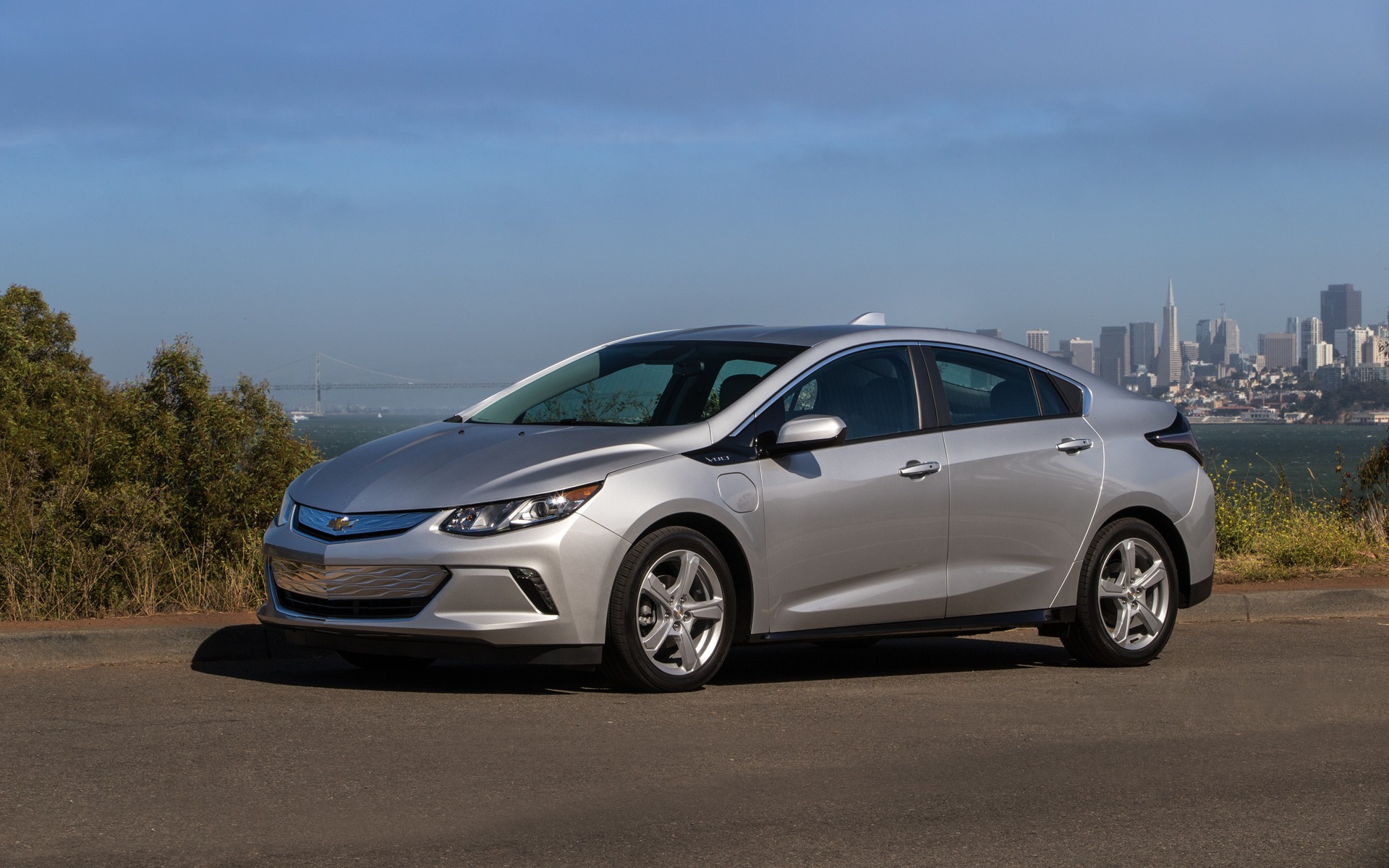 When it goes on sale this fall, the 2019 Chevrolet Volt will offer a number of improvements, but none more important than a new 7.2-kilowatt on-board charger that reportedly cuts charging times nearly in half. In other words, you'll get about twice the EV range for each hour of charge.
More specifically, a full charge can be achieved in as little as 2.3 hours with a 240-volt outlet and supporting hardware. This will make the Volt even more practical, especially for owners who plug in around town to top off the battery charge.
"With about twice the range added during 240V Level 2 charging sessions, the 2019 Volt's 7.2-kilowatt system makes opportunity charging more worthwhile," said Jesse Ortega, chief engineer, Chevrolet Electric Vehicles. "It effectively extends the vehicle's all-electric driving range, while providing about twice the range for the money when plugging in at public facilities that charge by the hour."
There is a catch, however: The new, higher-capacity charger will be standard on the more expensive Volt Premier model, but optional on the base LT model. The latter will still come standard with a 3.6-kilowatt charger.
The all-electric and total range of the 2019 Chevrolet Volt will remain at 85 and 675 kilometres, respectively.
A more convenient Volt
What are some of the other improvements we referred to? For starters, the 2019 Volt allows activation of the automatic engine-assisted heating system to be deferred until much lower temperatures (-25 degrees Celsius), which is good news for drivers in colder climates who want to use as little gas as possible.
Further boosting the car's efficiency are new Low and Regen on Demand profiles that enable increased regenerative braking capability when drivers let off the throttle. The feature helps the Volt achieve its class-leading EV range while offering an improved driving feel with smoother operation when slowing, GM says.
Elsewhere, Chevrolet's infotainment system has been updated in the Volt to incorporate a new Energy App showing drivers how driving style, route, weather conditions and cabin comfort setting may affect range. This should help those obsessed with eking out every EV mile possible.
The 2019 Chevrolet Volt will also offer its first power driver's seat (standard on Premier and available on LT models), a new digital rear-view camera, new driver-switchable Adaptive Cruise Control, tire fill alert, new decorative patterns on cloth seats and a style-enhancing blackout package. What's more, the available wireless charging pad for compatible phones has been relocated ahead of the shifter for easier use.
If you want to know what's in store for the 2019 Spark, 2019 Cruze and 2019 Malibu, click on the links.
Share on Facebook