2019 Dodge Challenger Hellcat Redeye: More Power!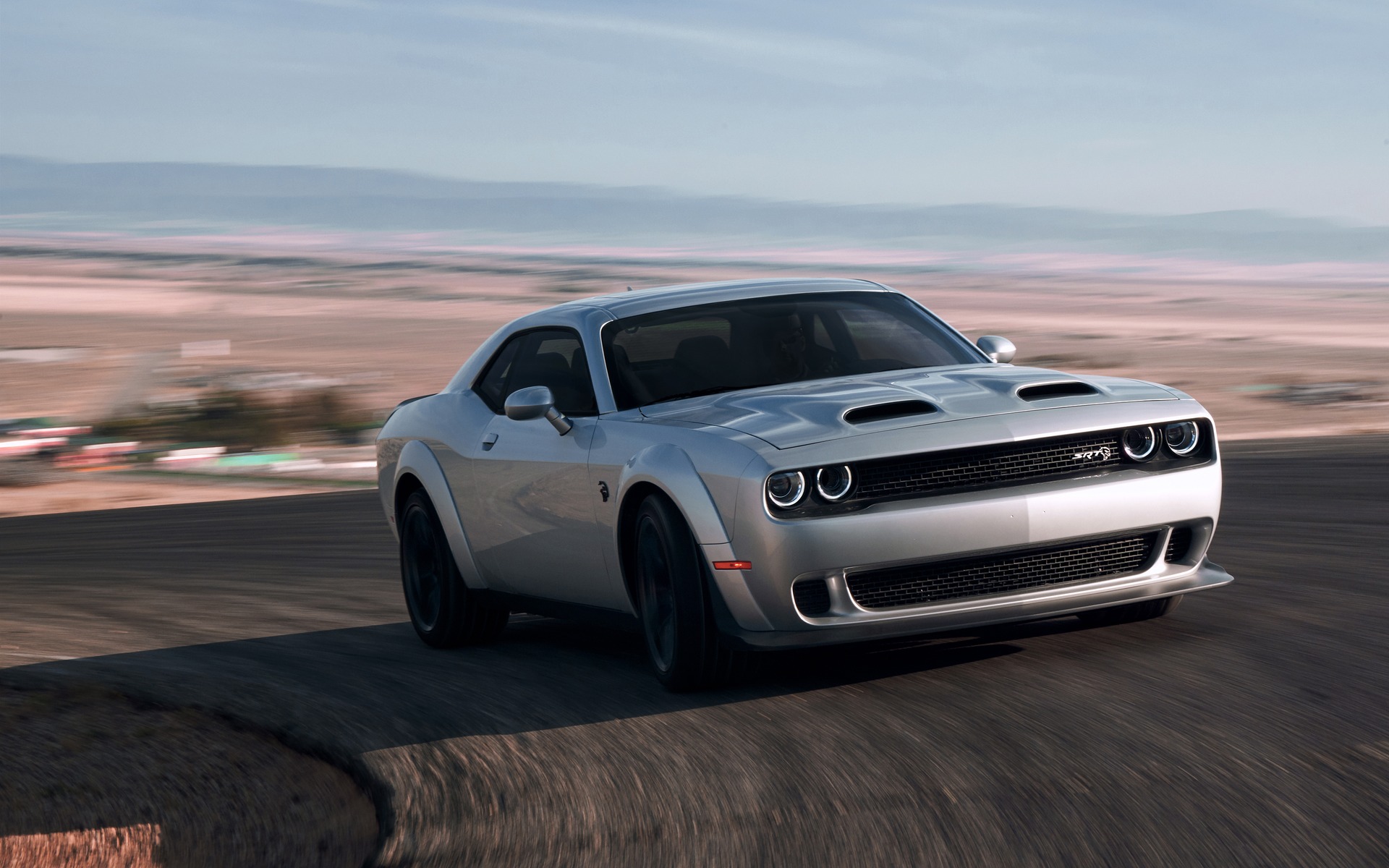 FCA doesn't seem capable of marketing affordable compact and midsize cars that are good enough to compete against the Japanese and Korean car brands. It does, however, know how to do one thing better than anyone else: muscle cars!
The news of an even more powerful version of the Dodge Challenger SRT Hellcat made us giggle at the office. What? Another one? Yes, another one. Say what you will about these cars, but they remain unquestionably cool, and FCA knows this. So without further notice, here it is, the 2019 Dodge Challenger SRT Hellcat Redeye, a Hellcat with, well, even more power.
Demon-inspired
Slotting between a Dodge Challenger SRT Hellcat and a Dodge Challenger SRT Demon, the Redeye comes either in the Widebody or standard body styles. The only available gearbox is the eight-speed automatic, contrary to the Hellcat which can still be had with the six-speed manual.
The engine is the same the 6.2-litre, supercharged HEMI V8 as in the Hellcat. Except it's been fitted with an all-new, 2.7-litre supercharger (up from 2.4 litres) which increases boost pressure to 14.5 psi, versus 11.6. The engine's redline was raised from 6200 rpm to 6500 rpm. The Redeye also gets revisions to its fuel pump and air intake.
The net result is nothing less than staggering: 797 horsepower and 707 lb.-ft. of torque to be exact. That's 80 horsepower and 50 lb.-ft. more than the standard Hellcat, which also gets a slight bump of power for 2019, going from 707 to 717 horsepower. However, the Redeye is still less powerful than the 840-horsepower Demon.
Acceleration from 0-100 km/h is declared by FCA at 3.4 seconds. Its top speed is rated at 326 km/h, and FCA says it completes the standing quarter mile 0.1 of a second quicker than the Hellcat. It's a tiny difference, but it's still faster!
FCA still hasn't revealed any pricing, but we expect the Redeye to sell somewhere between $90,000 and $100,000 depending on body styles. As for the rest of the Challenger lineup, it too sees minor updates, such as a revised front end, the addition of the Widebody option on the Scat Pak 392, and the introduction of an all-new, high-performance suspension as standard equipment on the Challenger R/T and GT.
Share on Facebook