2019 Honda Insight is Pricier, Less Efficient… but Possibly More Fun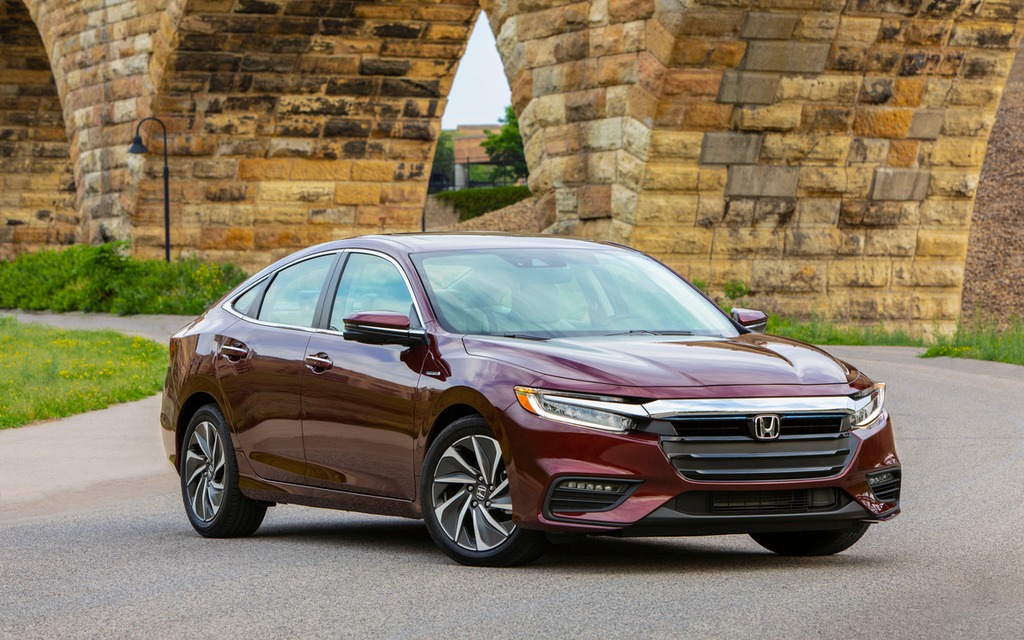 Canadian drivers who like Honda and green cars have the new Accord Hybrid and Clarity Plug-In Hybrid to consider, but when the company introduced the all-new 2019 Honda Insight at the beginning of the year, it signaled its intention to once again offer a smaller and more affordable option.
Of course, you remember that the first and second generations of the Insight failed to gain traction in the market. So, if the third time is supposed to be the charm, styling needs to be a lot better and more universally appealing—and it is.
What about pricing and fuel economy? How competitive will the car prove? We now have those answers.
The 2019 Honda Insight is officially rated at 4.6/5.3/4.9 L/100km (city/highway/combined), and it will start at $27,990 when it goes on sale this summer. There's an EV Drive mode where the car is powered solely by its electric motor, but expect a very limited range.
For comparison's sake, here are the numbers for other compact hybrids in Canada:
Hyundai IONIQ Hybrid Blue: 4.2/4.0/4.1 L/100km – $24,299
Toyota Prius: 4.4/4.6/4.5 L/100km – $27,650
Kia Niro L: 4.5/4.8/4.7 L/100km – $24,995
While it costs more and sips more fuel than direct rivals, the new 2019 Honda Insight promises class-leading power (151 hp) and passenger space (including rear legroom) along with a "surprisingly satisfying" driving experience (we'll be the judge of that when we take it for a spin). Standard equipment includes LED headlights, push-button start, an 8-inch Display Audio unit with Apple CarPlay and Android Auto integration, as well as the Honda Sensing suite of advanced safety and driver-assist technologies.
Priced at $31,590, the Touring model adds leather seating surfaces, four-way power adjustment for the front passenger, a power sunroof, navigation and more.
With the Clarity Plug-In Hybrid, Accord Hybrid and now Insight, Honda begins its quest to grow electrified vehicle sales to two-thirds by 2030. That's no easy task. Let's wait and see how buyers respond to the new offerings.
Share on Facebook