FCA Announces Major Moves… and Chrysler's Not Dead Yet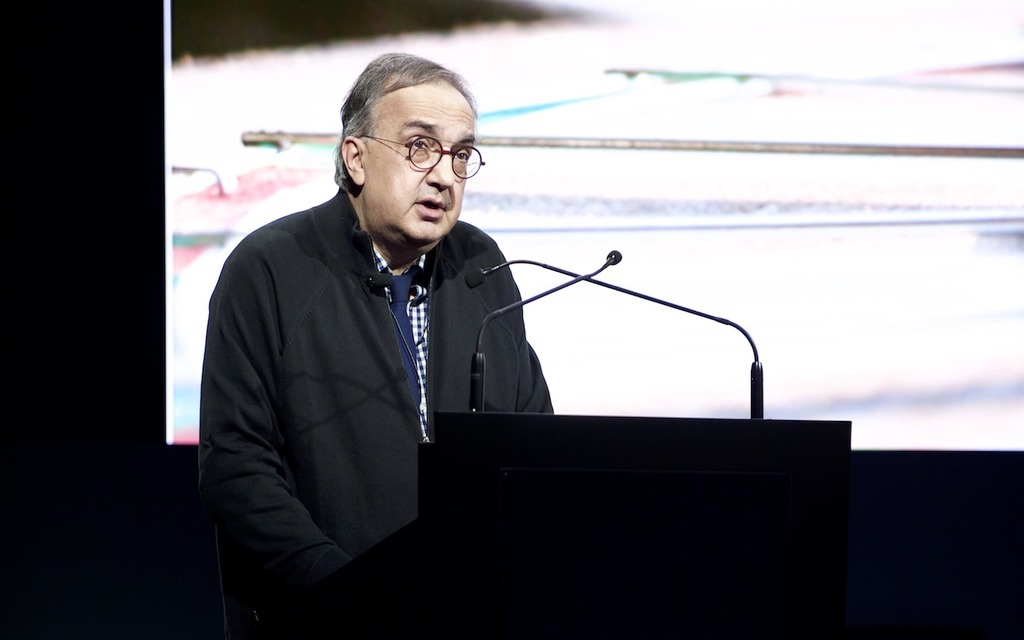 Fiat Chrysler Automobiles CEO Sergio Marchionne and its executive management team held a meeting last Friday where they announced the company's 2018-2022 plan and strategy. As expected, there are a lot of big changes and shuffling on the horizon.
Here's a brief recap…
Jeep
The launch of a three-row SUV will finally take place in 2020 and it will indeed be called Wagoneer. In the first quarter of that same year, Jeep will also introduce a Cherokee-based Deserthawk model focused on sand performance and off-road speed—perfect for those who like Baja-type fun.
The Renegade and Cherokee will be redesigned by the end of the five-year plan and we'll see the highly anticipated Jeep Scrambler pickup (based on the Wrangler). Level 3 autonomous vehicles are scheduled for 2021, while eight plug-in hybrid models are on the way including a Wrangler PHEV. In fact, there will be a plug-in version of every Jeep vehicle in the portfolio.
Ram
FCA wants to expand the Ram brand into more markets around the world. In North America, a next-gen Ram Heavy Duty truck will be launched in Detroit next year, offering the most powerful diesel engine in the segment. By 2022, a production version of the Ram Rebel TRX will directly rival the Ford F-150 Raptor, while a mid-size truck will resurface 11 years after the discontinuation of the Dodge Dakota—clearly a counter move to the upcoming Ford Ranger. Meanwhile, the Promaster City compact van will be redesigned.
Maserati
The Alfieri sports car is coming and it will offer a choice of hybrid, plug-in hybrid and fully electric variants. The last one will obviously take on Tesla. The Quattroporte sedan and Levante SUV will get a new design, with the latter joined by a new, smaller SUV (name TBD). The other big news here is that Ferrari will supply engines for all Maserati vehicles in the future.
Alfa Romeo
By 2022, the brand will introduce two new SUVs: one that's smaller than the current Stelvio and another that's bigger in size. While a large sedan seems unlikely now, look for a brand new 8C supercar and a GTV sports car. The former will reportedly boast a carbon fibre chassis and twin-turbo V6 rated at 700+ horsepower, while the latter will use a hybrid AWD powertrain generating more than 600 horsepower. Actually, all of the Alfa Romeo lineup will benefit from FCA's electrification efforts sometime in the future. Level 2 and Level 3 autonomous cars are part of the plan, too.
Autonomous vehicles
FCA aims to achieve near-total, Level 4 autonomy by 2023. To that end, the company will expand its alliance with Waymo.
And the others?
The presentation of FCA's 2018-2022 master plan failed to mention Fiat, Dodge and Chrysler because Sergio and his crew wanted to focus on their global brands. However, the big boss told journalists he doesn't see how Fiat can make it in North America, but stopped short of detailing when the brand could disappear.
As for Chrysler, rumours of its demise have been exaggerated, it seems. Marchionne said the brand has a future in North America, essentially thanks to the Pacifica.
We will continue to monitor FCA's moves and announcements in order to keep you up-to-date as quickly as possible.
Share on Facebook