The 2019 BMW Z4 is Shaping Up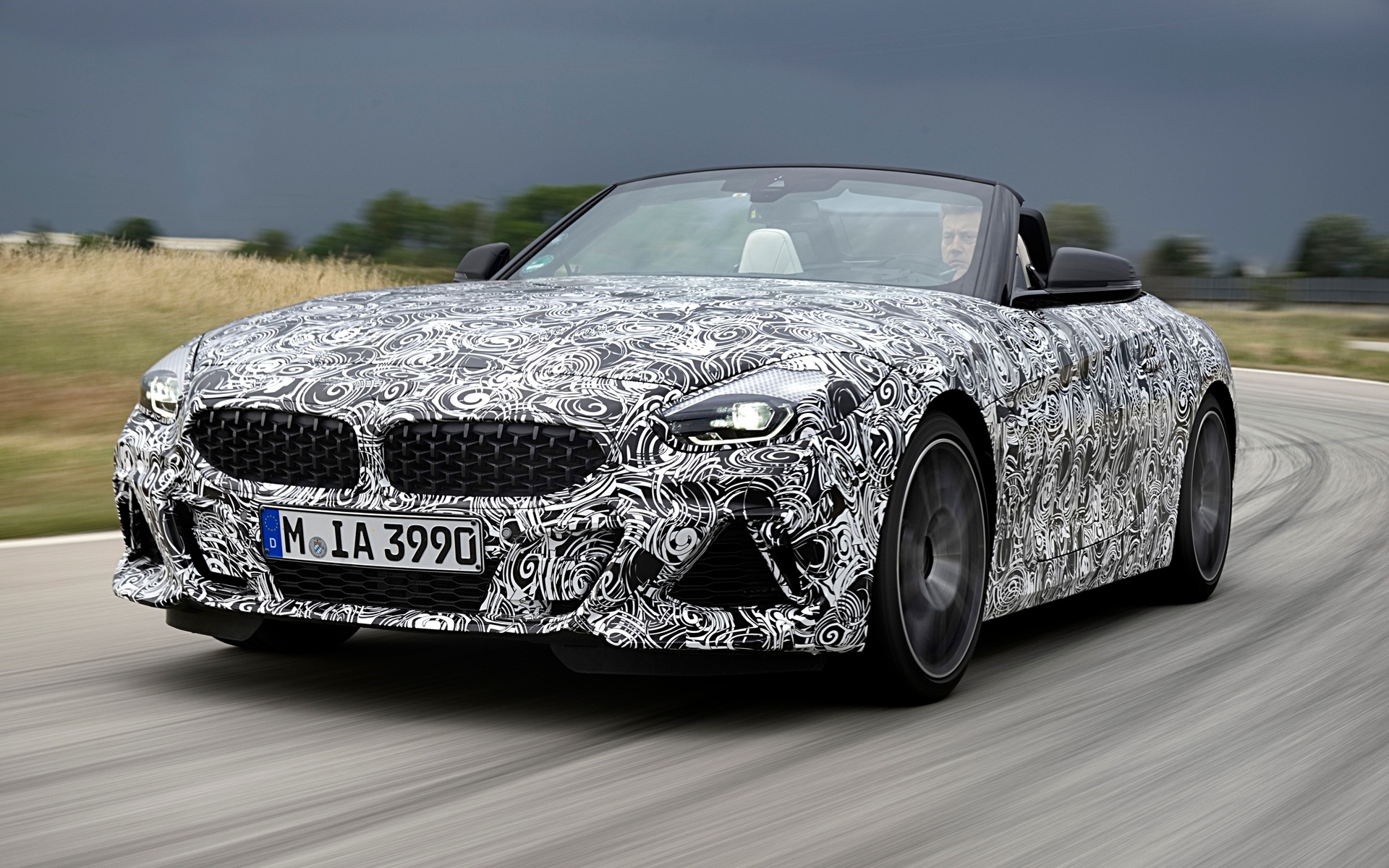 As usual when it's about to launch a new or redesigned product, BMW just published a series of images of its new third-generation Z4 roadster, all wrapped up in a psychedelic camouflage.
We can see the car being put through its paces on the manufacturer's Miramas test facility in the south of France. The car's general form can is recognisable with its long hood, and it seems as though the Concept Z4's stretched headlight clusters will be put into production.
The company has announced that the most potent version of the roadster will be the Z4 M40i, which will be equipped with an inline six-cylinder engine. This Z4 will also boast a lowered suspension with electronically controlled dampers, staggered tires, an M braking system as well as an electronically locking rear differential. We're also expecting a version of the Z4 featuring a turbocharged four-cylinder engine, as was the case in the old car that left the market in 2016. As a matter of fact, we're told the 2019 BMW Z4 will be much more dynamic than the previous generation.
However, the old Z4's power-folding hard top will be replaced by a fabric top.
The new roadster could be officially unveiled at the upcoming Frankfurt Auto Show, which will take place in September.
Share on Facebook