2018 Toyota C-HR: A Quirky Vehicle from a Conventional Brand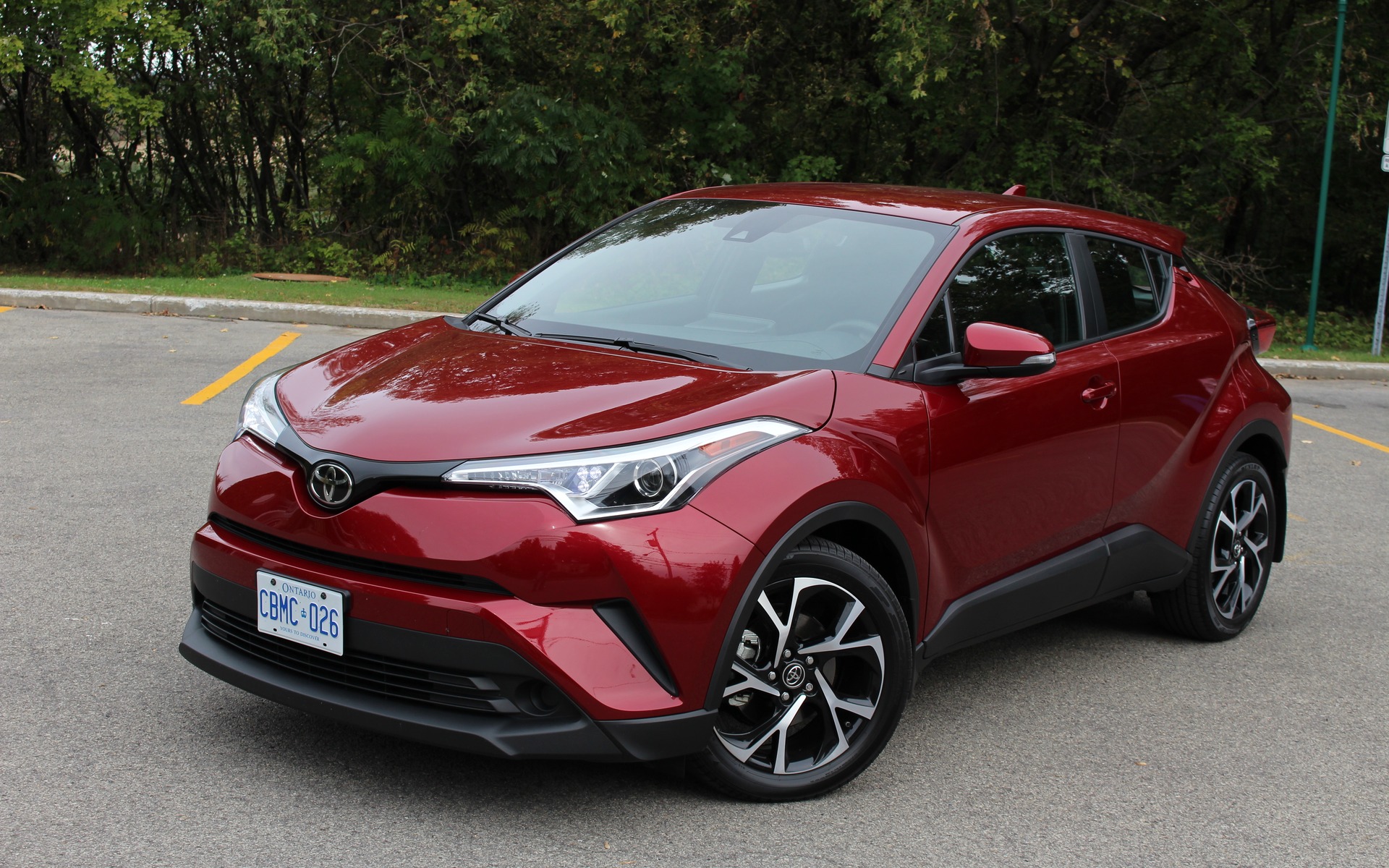 Strong points

Get-noticed styling
Good handling characteristics
Pleasing interior design

Weak points

Light on features
Cramped back seat
Not exactly affordable
Full report
Toyota could've taken the easy route by launching a subcompact SUV that would've blended right in with the rest of the crowd. However, the brand decided to step away from conventionalism—which it very rarely does—in order to please a younger audience.
A normal subcompact SUV with available all-wheel drive will be perfectly suited to an older couple, whose kids have left the family home, who want a fuel-efficient vehicle that can take them to the cottage or garage-sale hunting on the weekends, with the occasional need to accommodate rear-seat passengers. The young urban creatives, a mix between yuppies and hipsters that are categorised as yuccies, clearly don't want to buy the same vehicle as their parents.
That's where the 2018 Toyota C-HR comes in. It's a funky looking vehicle that's classified as a light truck, but really, it's more of a small four-door coupe with a higher ride height. It blurs the already fuzzy line between cars and crossovers, but the important thing is that it's trendy. It competes directly with the new Nissan Kicks, which will go on sale in the summer of 2018.
Its chunky exterior design isn't breathtaking, but isn't all that repulsive either. There is one, maybe two lines that flow harmoniously from front to back, and the rest is a mishmash of bumps, lumps and creases that seems to have been penned by a team of designers on a Vodka Red Bull hangover. It does turn heads.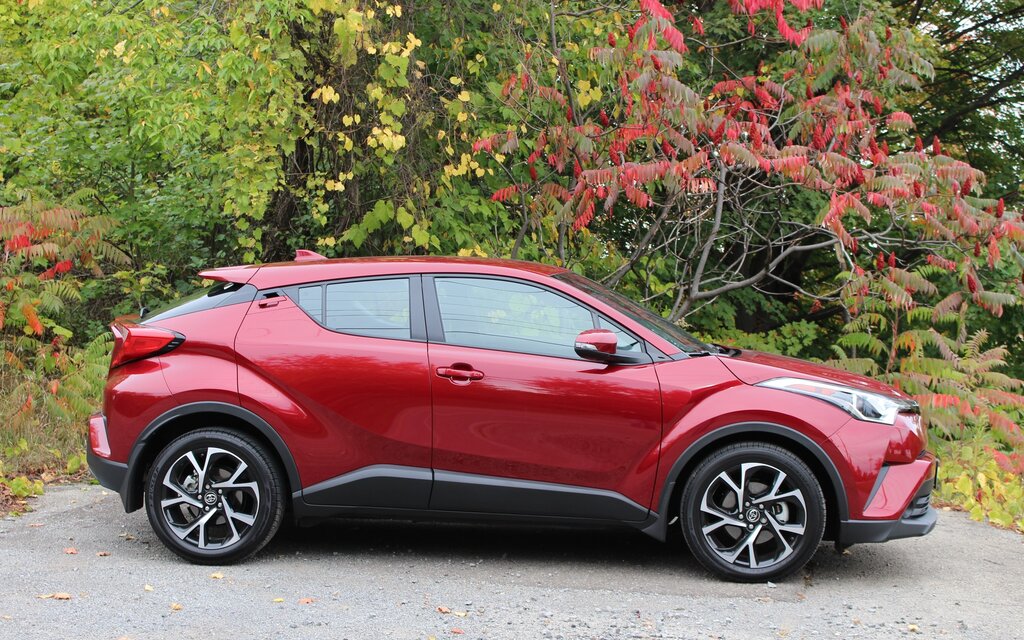 There's an engine under the 2018 Toyota C-HR's hood, but yuccies probably don't care what it is. Good, because the 2.0-litre four develops a modest 144 horsepower and 139 pound-feet of torque. A continuously variable automatic transmission is the only way to send power to the front wheels, because well, people don't buy manual gearboxes anymore, especially not the younger population. It's like asking them to buy a flip-phone instead of an Apple iPhone or a Samsung Galaxy.
Acceleration is adequate, and the automatic tranny does get things moving along pretty quickly. The engine's soundtrack is far from pleasant, but again, that's probably criterion number 83 on yuccies' must-have list. On the other hand, during our test, we averaged 7.4 L/100 km, which is quite good.
Thanks to the C-HR's solid structure as well as good suspension and steering tweaking, road manners are surprisingly amusing. The ride is a little harsh, though, but it's not any worse than in other subcompact SUVs.
The CH-R's coupe-like profile clearly defines its mission as a vehicle for people who don't have kids. There's not much room in the back seat area, whether we're talking about foot space under the front seats, headroom or shoulder room, making it more of an occasional-use accommodation. More so than in a Mazda CX-3, a Hyundai Kona or a Jeep Renegade. The very small side windows and the lack of a sunroof—even as an option—really make the back seat a dark and uninviting place. The cargo area's volume is rated at 538 litres, so it's fairly versatile, and the rear seatbacks can be folded to create an almost-flat surface, expanding cargo space to only 1031 litres.
The dashboard design is stylish by simplicity, a break from the usual pileup of textures and lines in other Toyota products. The control layout is straightforward, helped by the fact that there aren't many buttons to begin with. The infotainment system isn't the slickest out there, and the lack of Apple CarPlay and Android Auto is a serious shortcoming for the yuccie crowd who'll want to plug in their smartphones. Navigation isn't available either, and the rearview camera is displayed in the mirror, not on the dash-mounted screen.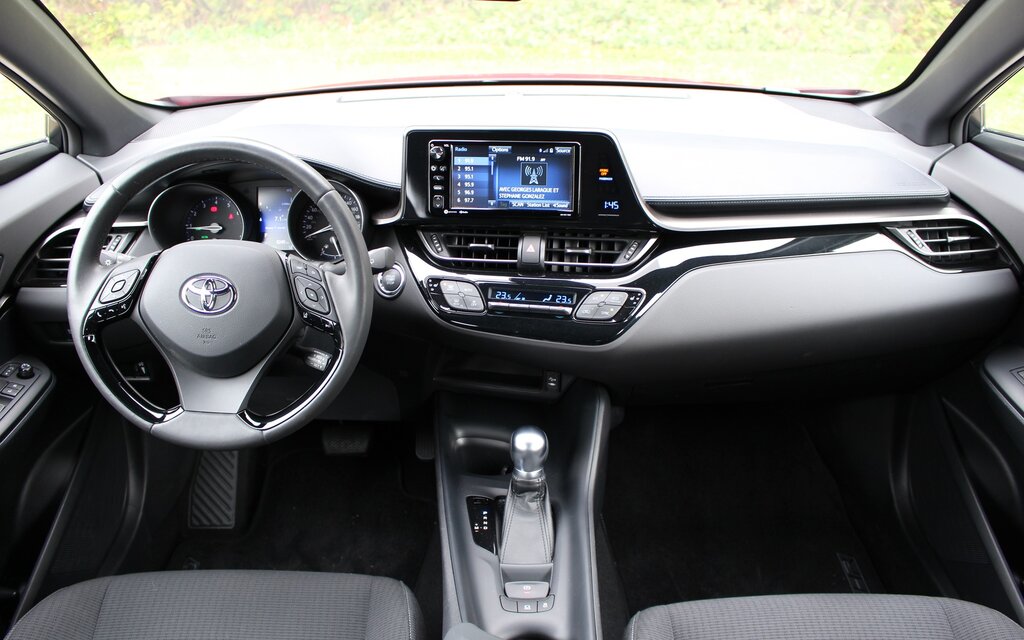 At a base price of $24,750 before freight and delivery charges, the 2018 Toyota C-HR includes items such as air conditioning, keyless entry and heated front seats. Distracted drivers will also benefit from a precollision warning system with pedestrian detection, lane keep assist as well as adaptive cruise control that can bring the vehicle to a full stop in dense traffic. Moving up to the $26,350 XLE Premium trim adds bigger wheels, an intelligent key and blind spot monitoring. That's a noticeable amount for a small vehicle that doesn't offer AWD and some features that many subcompact cars and crossovers do. With the C-HR, it all about styling and handling, with some versatility thrown in for good measure.
We get that this little Toyota is aimed at a different crowd than the one interested in a conventional small SUV. The company is trying something unique and so far, sales have been modest. Maybe young urban creatives aren't all that interested in cars after all. The C-HR can be considered as a more modern alternative to a subcompact car than a more practical SUV.
Share on Facebook