2018 Honda Civic Si: Sports Car or Fast Economy Car?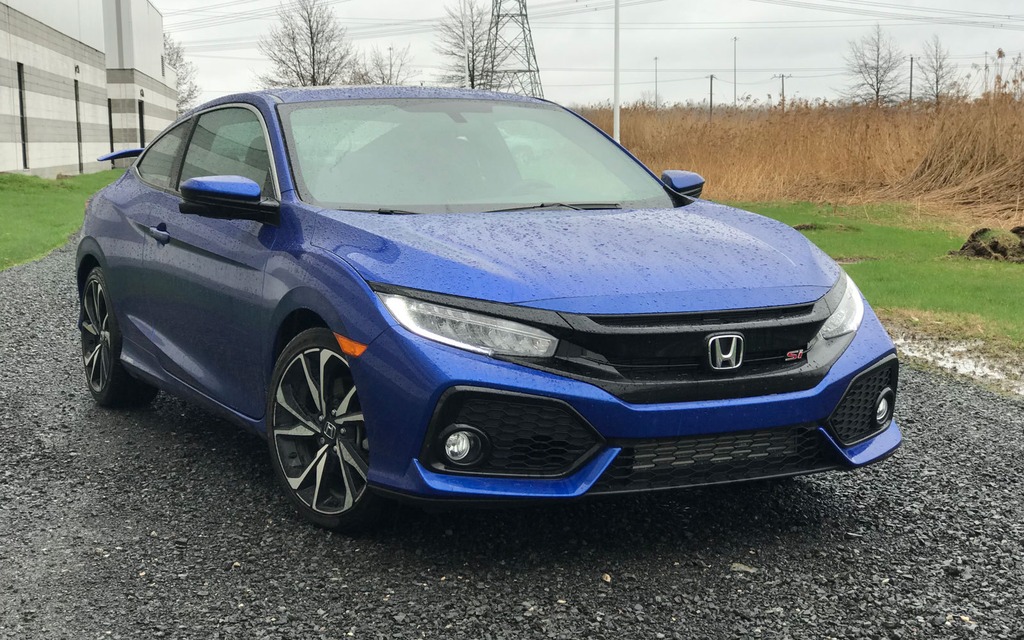 Strong points

High-quality, race-inspired interior
More powerful than before
Good fuel consumption

Weak points

Still not enough low-rpm torque
No physical volume knob
Some safety features not available on Si
Full report
When I shared that I was testing the 2018 Honda Civic Si on social media, stating that it was a "great little sports car," I had some pushback on that characterization. Some people took issue that a Civic could be labeled a "sports car." It's understandable if you only consider sports cars in the same league as exotic cars, but for the vast majority of folks—and especially the younger generation who might be looking to purchase their first car—the Civic Si is absolutely a sports car.
It's been that case for years and the Civic has a cult-like following of tuning enthusiasts all over the world. They modify their Civics to go faster, look different, or both thanks to a massive aftermarket parts supply.
I'm sure it came as welcomed news to the performance enthusiasts that the current-generation Si (released last year as a 2017 model) came with a new, more powerful 1.5-litre turbocharged inline four-cylinder engine. Mated to a short-throw, six-speed manual transmission, the powertrain provides a notable improvement in acceleration compared to the previous generation with more low-end grunt and increased torque output across the engine's full rev range. Peak output of 205 horsepower arrives 1300 rpm lower in the rev range, and the increased peak torque of 192 lb.-ft. (+18 lb.-ft.) is produced 2300 rpm earlier and sustained over 70 percent of the rev range.
All of this being said, I still found the Civic Si to be underwhelming at the lower end of the spectrum. If I stayed in the higher rpm range, then life was good, but it seems Honda hasn't quite shaken its Achilles' Heel of needing high rpms to get the most out of its engines (at least with the Si). On the positive side, fuel economy remains stellar and I rang in at 7.5 L/100 km during the time in the vehicle.
This new Si is also significantly lighter than the previous model with a more rigid body, a dual-pinion adaptive electric power steering system with variable ratios, an adaptive damper system, a helical limited-slip differential, larger 12.3-inch front brake rotors and wider 235/40R18 tires. In addition to the adaptive dampers, suspension upgrades include stiffer spring rates, more rigid stabilizer bars (+30% front, +60% rear), solid front and rear compliance bushings, and ultra-rigid front upper control arms shared with the Civic Type R. All of it makes for an enticing road feel, especially in Sport mode with the enhanced throttle response, tighter steering, and stiffer suspension.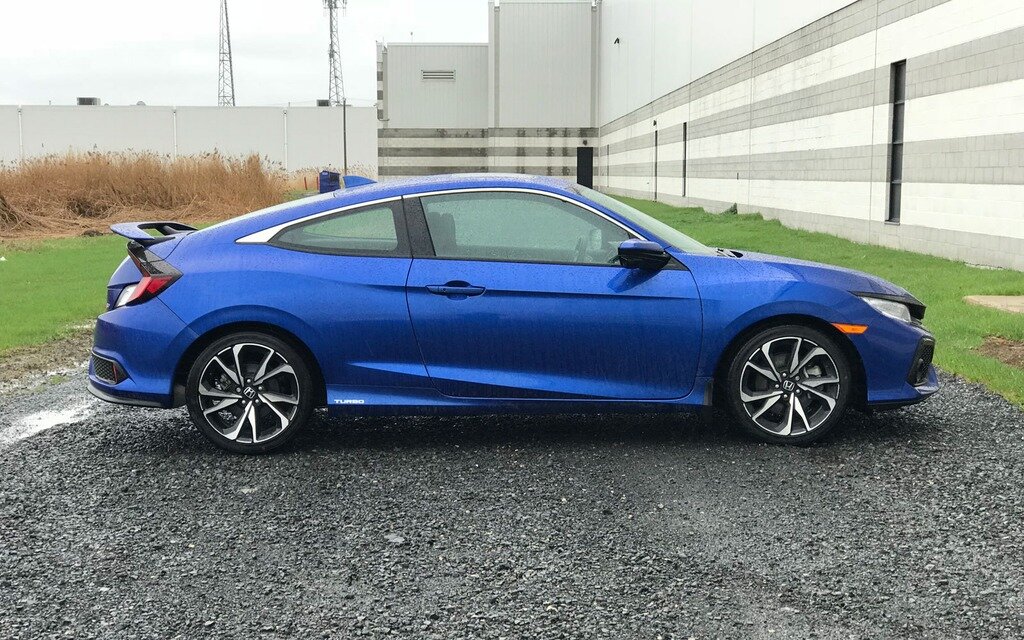 What about its funky looks? I've heard a lot of people chide Honda for going bold on the new Civic (and especially the top-of-the-line Civic Type R) for looking like a spaceship. I'll definitely grant that it's got some pizazz to it, but if sales are any indication, the majority of Canadians love it. The Civic remains the country's best-selling car by a long shot, selling nearly 70,000 of the things in 2017. The next-best cars were the Corolla at 50,332 units sold, Elantra at 46,112 and Mazda3 with 27,862. The Civic is running away with the sales crown and nobody seems to be able to touch it.
The Si's interior is very well finished with all the trimmings you'd expect on the Touring variant. The best part is that you also get the race-inspired steering wheel, carbon fibre trim, firm racing-style seats with red stitching, race pedals and a brushed aluminum shifter (yes, it's a manual-only car). Honda knows exactly how to bring the kid-racer out in all of us. The Si just fits you like a glove and begs to be driven hard.
The list of features is also impressive and includes LED headlamps, wireless phone charging, pushbutton start, ambient lighting, an electronic parking brake, walkaway door locking, dual-zone automatic climate control, heated front seats and heated rear seats in the sedan—yes, there is a sedan Si!
Honda's infotainment system is a little complicated, but it'll get the job done. The lack of a volume knob is a glaring issue that Honda is slowly fixing in the lineup, but unfortunately this change hasn't made its way to the Civic yet. It's been such an issue that when they released the latest-generation CR-V, the volume button was listed as one of the features in the press release. The seven-inch touchscreen is nicely mounted on the dash so as not to obstruct the driver's view. I loved the readouts for throttle, brakes, boost and it even comes with a lap timer and G-force meter.
Built in Alliston Ontario, the 2018 Honda Civic Si starts at $28,690 plus dealer prep and transport. For the race enthusiast looking to get into his or her first new car, the Civic Si is a great option that will provide tons of fun in a quality package.
Share on Facebook