Here's how the 2018 Lincoln Navigator could save BlackBerry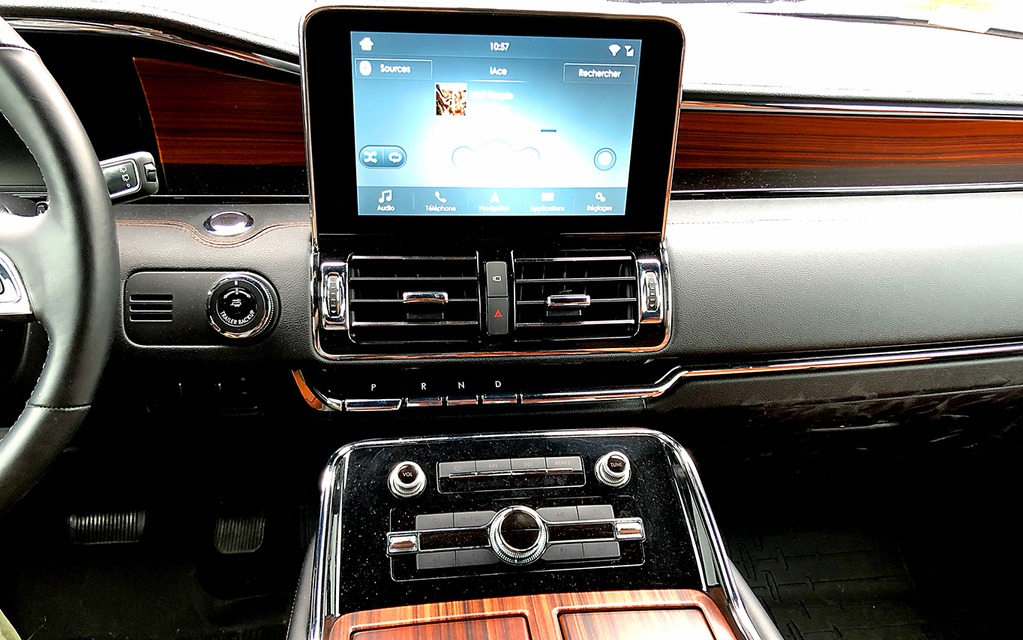 The revamped interface of the SYNC 3 multimedia system aboard the brand's largest SUV has essentially been developed near Ottawa by QNX, a company now owned by BlackBerry.
In 2018, we can say Ford has been pretty lucky with its Lincoln brand. Not unlike its rival Buick, it almost disappeared a few years ago, before making quite a comeback, revived only recently by its SUVs.
Not unlike Buick, we hardly hear rumours of its impending demise nowadays.
With a little more luck, this turnaround will also affect another brand, a Canadian one this time, also betting on the car industry to grow its business: BlackBerry.
The former wireless telephony giant has pivoted to security software in the recent years, abandoning the manufacturing of handsets to third-party manufacturers who license its brand and logo.
Lincoln Connect and SYNC 3: the perfect mix
One software, oddly enough, is the multimedia interface created in Ottawa by QNX, whose reputation in the car industry is actually quite positive. Contrary to Apple's CarPlay or Google's Android Auto, QNX's software is a white label, meaning it sports the logo of the car company who uses it in its vehicles.
In the case of Ford and Lincoln, it's simply called SYNC 3. The deal has been consumed a few years ago, but nowhere has it been shown as beautifully as in the 2018 Navigator, from Lincoln.
In fact, the whole HVAC and multimedia design aboard the large SUV is stellar. The floating display, below which lies the detached extension of the central console and its accompanying controls, knobs and commands, is not only very beautiful (especially at night, with the lighting effects creating their own magic), it's also quite ergonomic. A minimalistic touch interface that's much more modern than Ford and Lincoln's former clumsy and lousy central console design.
The control layout is a little hard to understand, at first, but once you get used to it, it's quite natural. It's pretty easy to get around without looking at it directly. It won't make you forget the $90,000 you paid for this huge SUV, but it helps.
Almost like an iPad
One major flaw of in-car touchscreens is their slow response time and clumsy interaction. You have to press pretty hard with your finger on the appropriate icon to make sure you get the desired effect.
For once, it is not the case here. The Lincoln Connect system (named after its telematics and remote-app controlled functions) naturally reacts to the most casual pressure, quite like a smartphone or a tablet computer.
We wonder if this system would have saved the sedans Ford will soon stop selling in North America… It certainly would have had a positive impact on their reputation!
Regardless, this most prestigious display of a well-crafted technology could be a boost for QNX and BlackBerry's image, who are desperately trying to grab a part of the emerging self-driving car market through partnerships with big Chinese companies.
Thanks to Lincoln, they might not end up like the Ford Taurus…
Share on Facebook