We're Heading to the Maritimes to Drive the All-new 2018 Ford EcoSport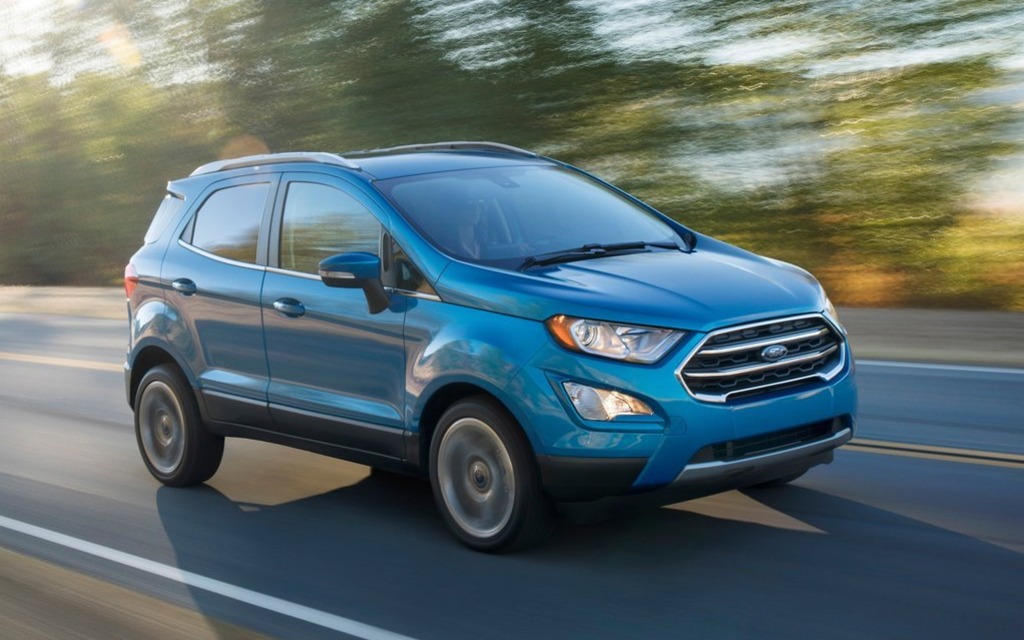 While it may already be available in dealerships, we still haven't had the chance to sample Ford's newest mini SUV. The Canadian media launch is taking place in Newfoundland this week, and we'll be there, eager to finally see how it drives!
A Fiesta on Stilts
The EcoSport is part of Ford's strategy to focus its core business on sport-utility vehicles by the year 2020. Up to now, the smallest SUV in its lineup is the Escape, which fits within the compact segment. Ford didn't offer a direct competitor to the Honda HR-V, Nissan Qashqai, Mazda CX-3, Toyota C-HR and Chevrolet Trax on our soil. At the moment, the subcompact SUV segment is the fastest growing one in Canada, so it's only normal for Ford to hop onto the bandwagon.
As is the case with its competitors, the EcoSport sits on a platform borrowed from a subcompact car. In this case, it's Ford's B-car architecture, also underpinning the current Fiesta, which will be phased out of Ford's North-American lineup next year.
Two engines are offered, either a 1.0-litre, turbocharged three cylinder good for 123 horsepower and 125 lb.-ft. of torque, or a naturally aspirated 2.0-litre four rated at 166 horsepower and 149 lb.-ft. of torque. The only available gearbox for the entire lineup is a six-speed automatic. Consumers may choose between front or all-wheel drive. The EcoSport sells at a starting price of $22,099 (before freight and destination charges).
Since the EcoSport shares the Fiesta's architecture, we hope this thing will benefit from the same puppy dog-like handling and fun-to-drive quotient as its little sister. We're also curious to see what kind of cargo space lies within that tiny trunk. Stay tuned for all the details from our first drive in Newfoundland!
Share on Facebook