BMW Concept iX3: a Fully Electric X3!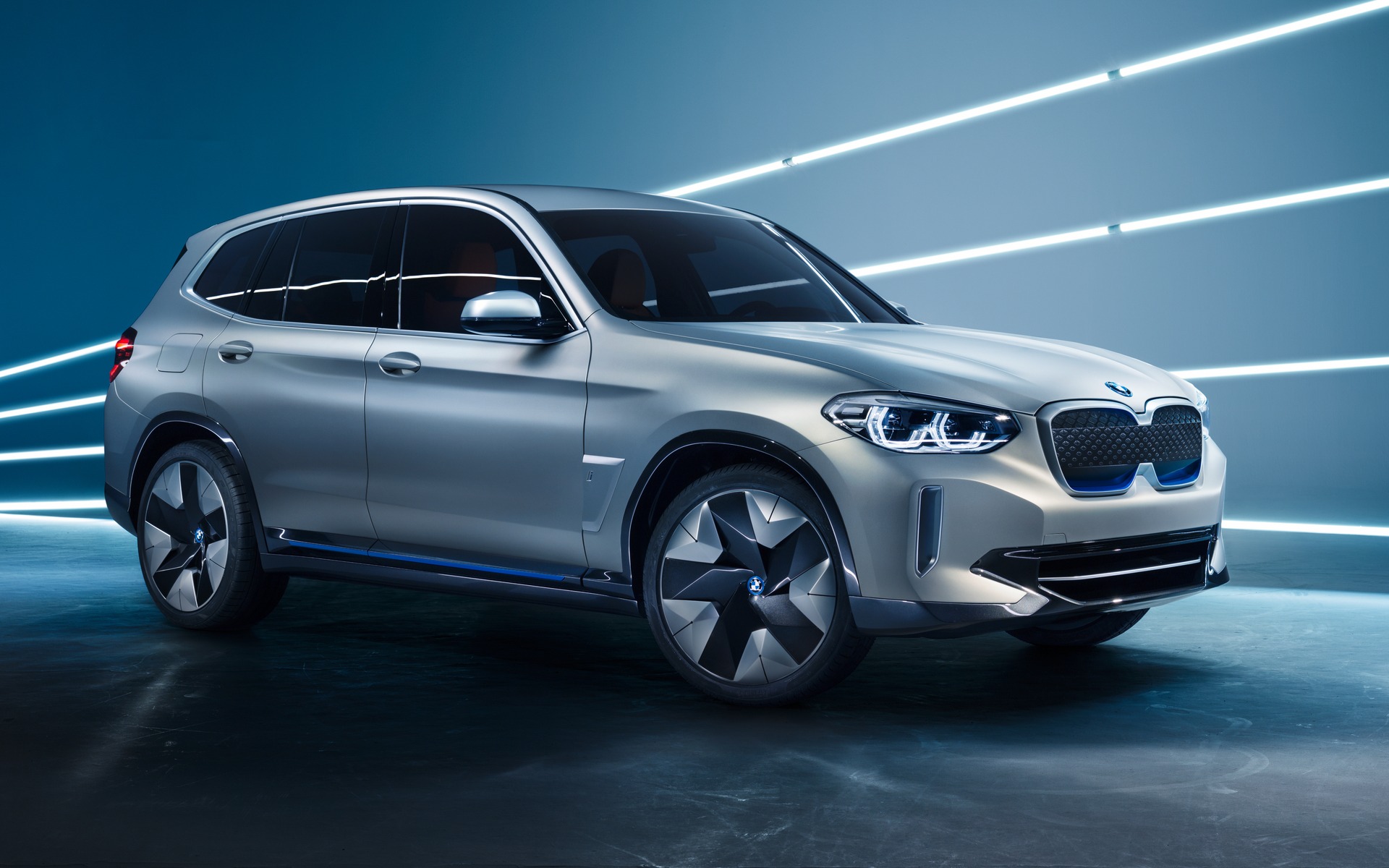 Last year, the German automaker promised the arrival of a fully electric X3 for 2019, and it's now taking form. The concept version of the iX3 just made its world debut at the Auto China 2018 show in Beijing.
The eventual production iX3 will benefit from the company's fifth-generation electric powertrain. This one integrates the electric motor, the transmission and the electronic management module into one single, separated component, and higher-capacity batteries were installed. The brand claims increased output, lighter weight in a more compact format as well as greater energy efficiency.
In the Concept iX3, the new powertrain is said to produce more than 270 horsepower, while its battery pack has a capacity of 70 kWh, good for a driving range estimated at more than 400 kilometres according to the Worldwide Harmonised Light Vehicle Test Procedure, or WLTP. The expected range in Canada in the United States should normally be lower, as the EPA and Natural Resources Canada test procedures are different. A range of about 350 kilometres would be realistic.
Aside from the i3 and i8 cars, all electrified BMW vehicles will wear a "BMW i" badge and will be identified as iPerformance vehicles. BMW will also launch another fully electric car in 2021, the iNEXT.
Share on Facebook