We're Heading to Denver to Drive the 2018 Ford F-150 Power Stroke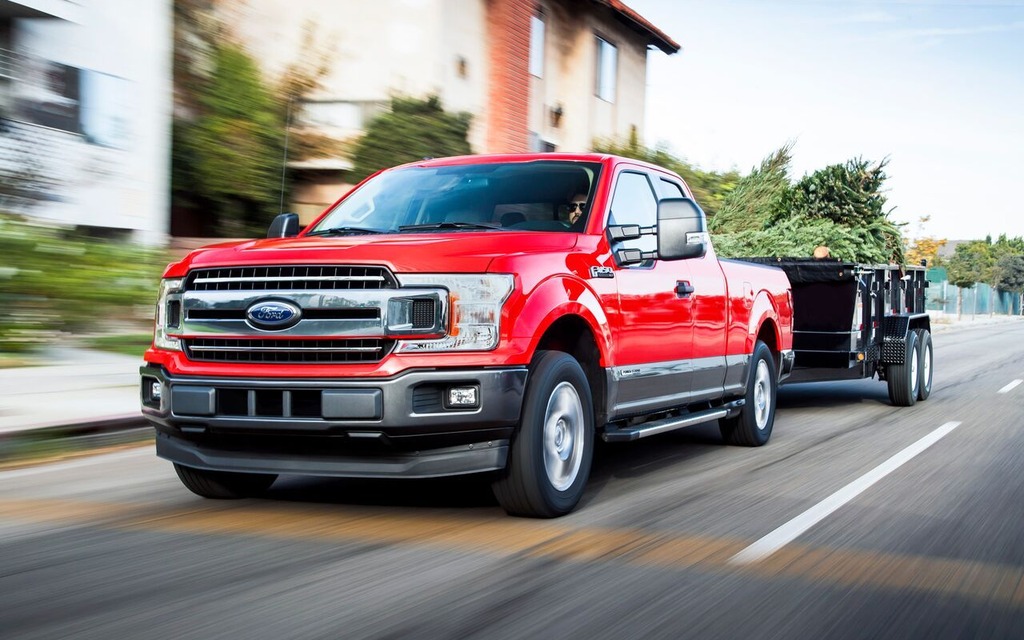 This week, we'll be in the American Rockies in Denver, Colorado, to get behind the wheel of Ford's all-new 2018 Power Stroke F-150 pickup.
Ford has been teasing us with a diesel half-ton truck for quite some time now. While consumers can currently go out and buy a Ram 1500 EcoDiesel, at Ford, diesel engines have been reserved to the F-Series Super Duty model range.
For 2018, Dearborn aims at escaping its comfort zone with the F-150 Power Stroke, the first diesel-powered F-150 in quite some time. Powered by a 3.0-litre V6 that pumps out a claimed 250 horsepower and 440 lb.-ft. of torque, this diesel truck, will come with two or four-wheel drive, as well as a choice of a 5.5-foot (168 cm) or 6.5-foot (198 cm) bed. Both regular and SuperCrew cabs will be available.
Before its launch, rumor had it that the engine would be a variant of the Lion block developed in partnership with the PSA Peugeot Citroën alliance, an engine currently found in some Land Rover products. Turns out the final product isn't too far off. But while both engines share similar characteristics, Ford has nevertheless tweaked it to its liking.
Unique components such as a forged crankshaft, a variable geometry turbo, aluminium heads and a dual-stage oil pump, among other things, ensure a fortified and work-ready powerplant. Furthermore, Ford promises an engine that's only 150 lbs. (68 kg) heavier than the gas-powered 3.5-litre EcoBoost turbo V6, all while recording a fuel economy rating of 10.8 L/100 km city, 8.0 L/100 km highway, and 9.5 L/100 km combined. Towing capacity is rated at 11,400 lbs. (5170 kg), which is currently the highest in the segment.
We're looking forward to test drive this half-ton workhorse in beautiful Colorado. Stay tuned for our detailed review!
Share on Facebook