New Ford Focus Unveiled!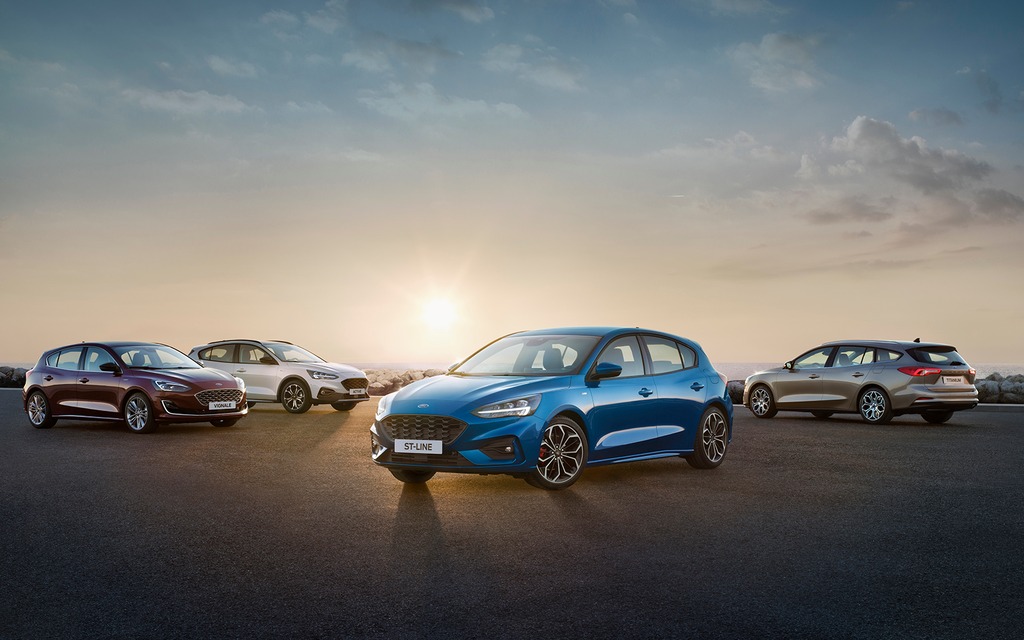 In its current form, it's been on the market in Canada and the United States since 2011, and it was due for a redesign. The Focus, one of Ford's most popular vehicles of all-time from a global standpoint, has received a full redesign and will be on sale in North American in the second half of 2019 as a 2020 model.
Like the current Ford Focus, the new car is a global product, but will be tailored for each region of the world. Body styles will include a four-door sedan, a five-door hatchback and a station wagon—although with Ford's extensive SUV lineup on our market, it's highly unlikely that the Focus wagon will make a comeback here.
Overall dimensions are said to be unchanged, but the Focus' wheelbase will be stretched, and the automaker claims the new car will boast "a more inviting and accommodating interior and more passenger space than ever." This will solve the current model's lack of rear-seat space with 71 millimetres of extra rear-seat legroom, 61 mm of extra shoulder room and 51 mm of extra kneeroom.
The recently launched Ford CoPilot360 suite of driving aids will be available, high-speed Internet connectivity and wireless phone charging. SYNC 3 will be available with an eight-inch touchscreen, and will integrate Apple CarPlay and Android Auto.
The Focus will also receive new EcoBoost engines, although those for the North-American market haven't yet been officialised. In China, the car will get 1.0-litre three-cylinder and 1.5-litre four-cylinder mills, while Europe will also get a 2.0-litre diesel. The eight-speed automatic transmission, suspension setup and electric-assist power steering system are all new, and the car will ride on a stiffer platform.
According to the company, the car will be more fun to drive. Sporty ST-Line, rugged Active and luxo Vignale variants have been announced for the European market, but they probably won't make the trip to America. There will be less orderable configurations, leading to reduced production costs and a less complex assembly process. No details about the performance-oriented ST and RS versions as well as the fully electric version have been revealed so far.
The redesigned Ford Focus will go on sale in China and Europe before the end of the year, and will arrive on our market in 2019. As previously announced by Ford, assembly of the next Focus destined for North America will be moved to China.
Share on Facebook