2018 Cadillac XTS V-Sport: the Classic Caddy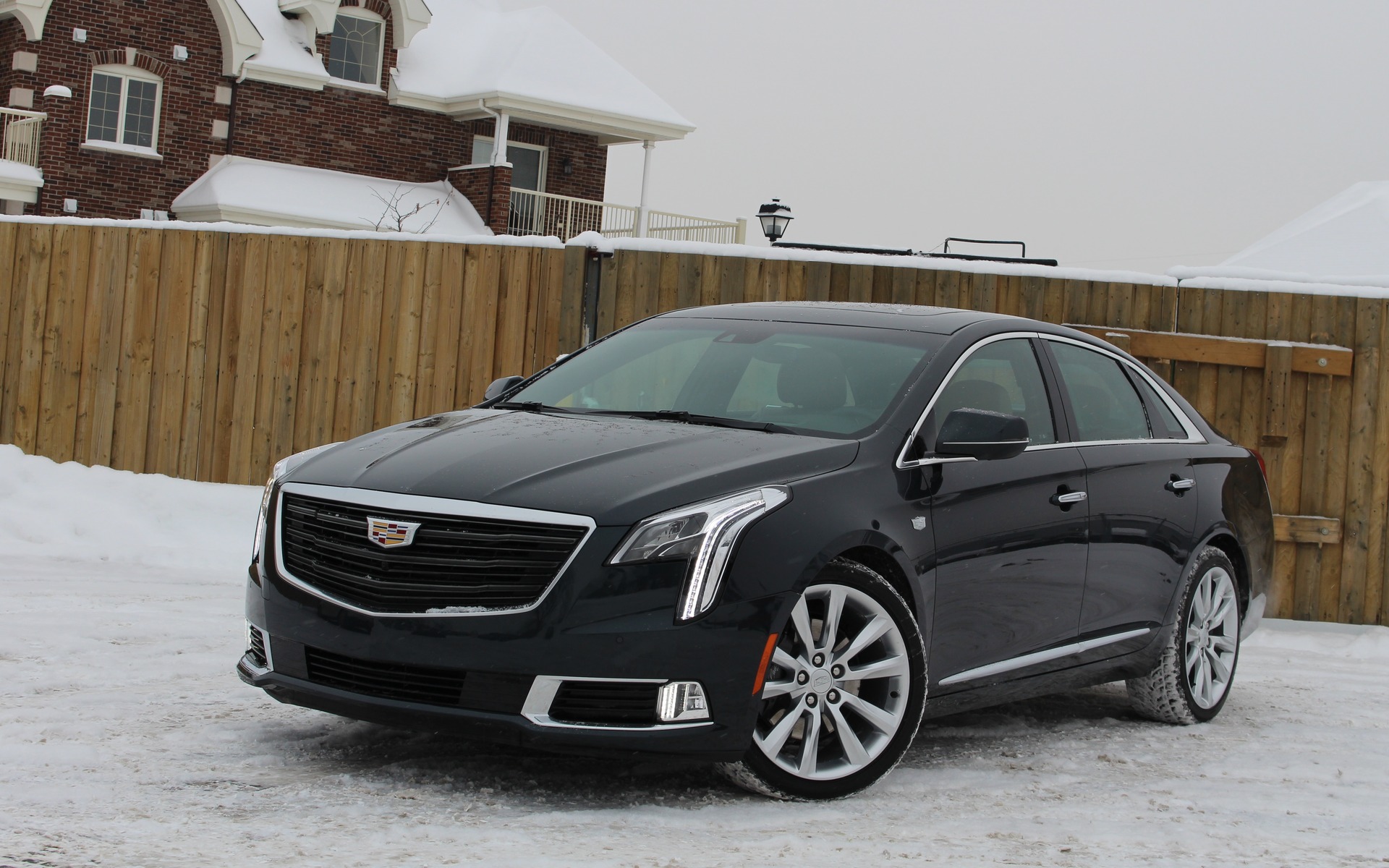 Strong points

Quiet and comfortable ride
Swell interior fit and finish
Lots of rear-seat and trunk space

Weak points

CUE infotainment system improved, but still needs work
Fuel consumption and super unleaded required (V-Sport)
High price of the V-Sport version
Full report
In a quest to lower the average age of its clientele, Cadillac replaced its big, cushy sedans by sleeker, sportier and more sophisticated models such as the ATS and the CTS. They're even available in hot-rod trim to battle the German performance cars, but lining up an adversary for each of the competition's popular models is a must. Cadillac thus created the CT6 to rival the Audi A8, the BMW 7 Series and the Mercedes-Benz S-Class. To a certain degree.
What's clear is that the CT6 is a better candidate for being Cadillac's flagship sedan than the XTS. The company even hinted that the latter would eventually retire as to not get into the CT6's way. And yet, the XTS is still there, and will be there in 2019.
With its 410-horsepower, twin-turbo, 3.6-litre V6, the 2018 Cadillac XTS V-Sport is a blazingly fast sedan that also emits a satisfying growl, and thanks to its all-wheel drive system, it's surprisingly amusing in the snow while benefitting from good grip in normal driving conditions. Our test week was highlighted by a couple of significant snowfalls, which takes its toll on fuel economy. We averaged 13.0 L/100 km, while the V-Sport's combined city/highway rating is pegged at 12.8, and super unleaded is required.
Until the CT6 came along, we considered the XTS as their full-size model, but it fits better in the midsize sedan segment. It actually rides on a shorter wheelbase than the CTS', but is longer and wider, while its roofline is noticeably higher. It boasts more passenger space, especially in the rear-seat area. Rated at 509 litres, the XTS' trunk is much bigger than the CT6's, whose volume is limited to 433 litres.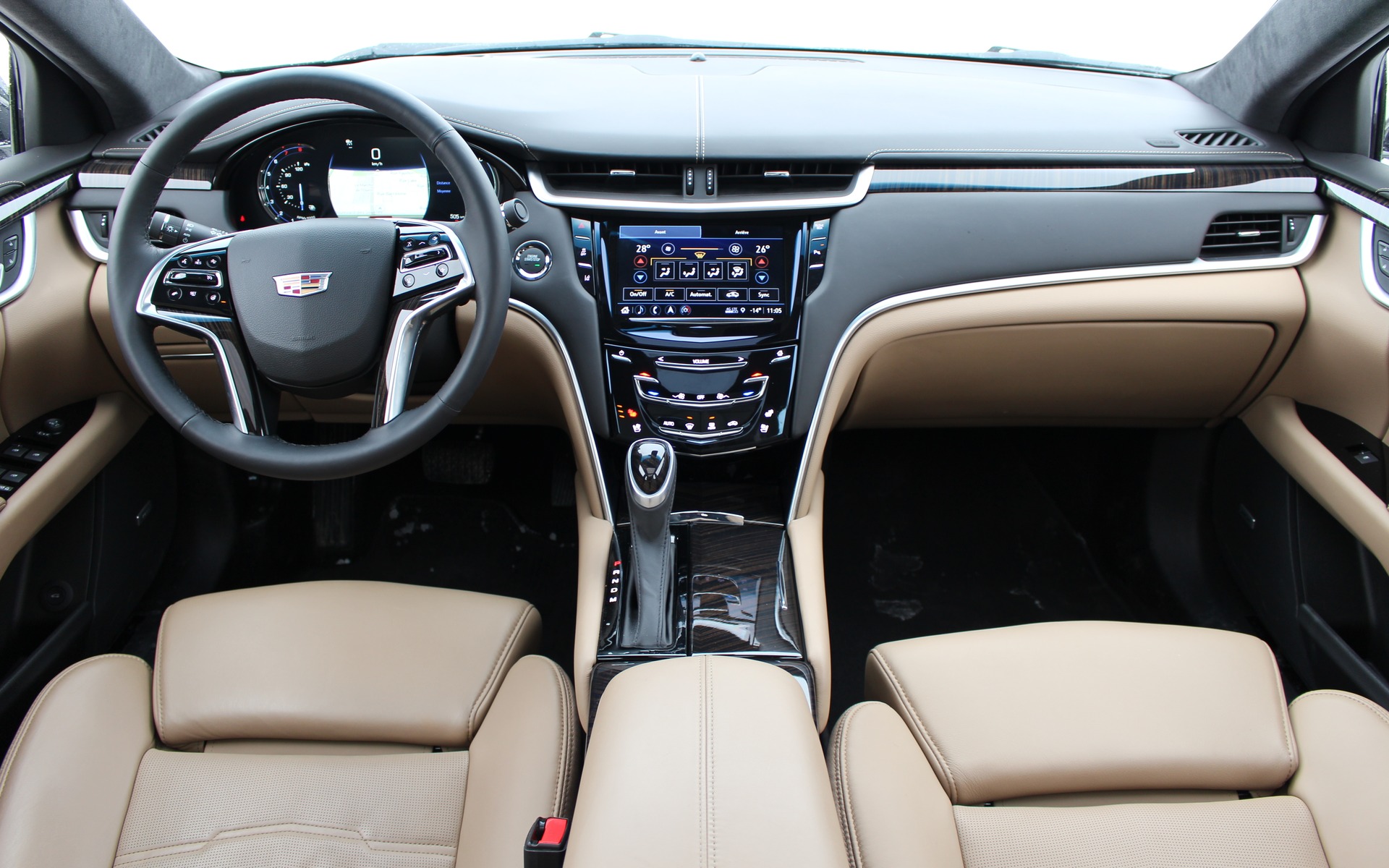 All that results in a car that was tailor-made for limousine services, with a relatively affordable price to boot. The cabin's dimensions allow occupants to sit up straighter than in the sportier CTS, which more traditional Cadillac customers will likely prefer. However, just because the XTS will serve mainly as limos doesn't mean a retail customer can't appreciate the car's qualities, including a smooth ride, a well-insulated cockpit and, well, the brand's clean-cut styling.
As a matter of fact, the 2018 Cadillac XTS received some cosmetic updates that extend to the front and rear fascia, front fenders, wheel designs and LED technology for the headlights and taillights. The changes are admittedly subtle, but they keep the big sedan looking fresh for the next few years.
The cabin gets few styling enhancements, but is generally similar to last year. The front seats have been reshaped for better comfort, there are new colour schemes and more upscale wood and microfibre trimmings. Overall, fit and finish is pretty good. The Cadillac user experience infotainment system has been revised, but it's still a challenge to use. The touchscreen interface has been simplified with clear button zones, but the touch-sensitive bottom panel is still too slow to acknowledge our fingertip contact. Although there buttons on the steering wheel, the centre stack volume slider is unnecessarily distracting while driving, and even the front-seat passenger will have difficulty using it, especially while we're driving over bumpy surfaces. Good old twist knobs are the best, and will remain that way until humans stop growing fingers.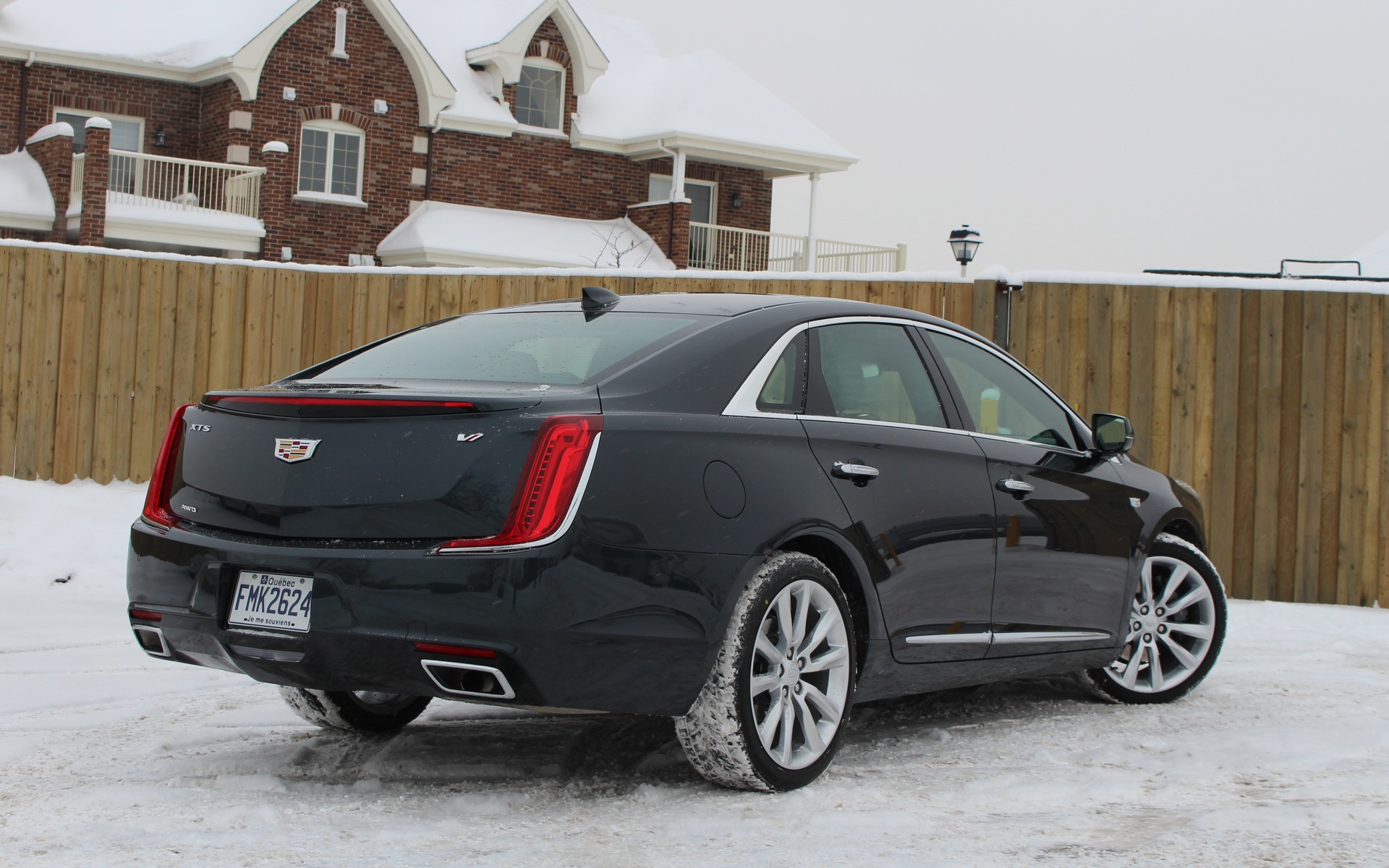 The 2018 Cadillac XTS starts out at $51,185 before freight and delivery charges. That's for the base trim which includes a 304-horsepower, 3.6-litre V6 and a six-speed automatic transmission, Magnetic Ride Control suspension, heated and ventilated front seats, rear park assist, an intelligent key with remote engine starter and an eight-speaker Bose sound system, among other things.
In the subsequent Luxury, Premium Luxury and Platinum trims, we can add features such as all-wheel drive, a panoramic sunroof, a heated steering wheel, heated rear seats, three-zone climate control, head-up display, a 14-speaker Bose surround sound system, a fully digital 12.3-inch driver instrument panel, semi-aniline upholstery, massaging front seats and the usual plethora of advanced safety gizmos. The XTS V-Sport we tested is loaded and retails from $78,310.
It was supposed to retire a couple of years ago, but the XTS actually still serves a purpose as the go-to model for old-school Cadillac buyers and fleets, who'll benefit from a comfortable, refined and classy sedan at a reasonable price. It's also a good choice for those who dislike the expensive and too-sporty German luxury cars. However, we'd probably skip the $80K V-Sport trim for a less powerful, but less expensive version.
Share on Facebook