2019 Mercedes-Benz C-Class Coupe and Cabriolet: World Premiere in New York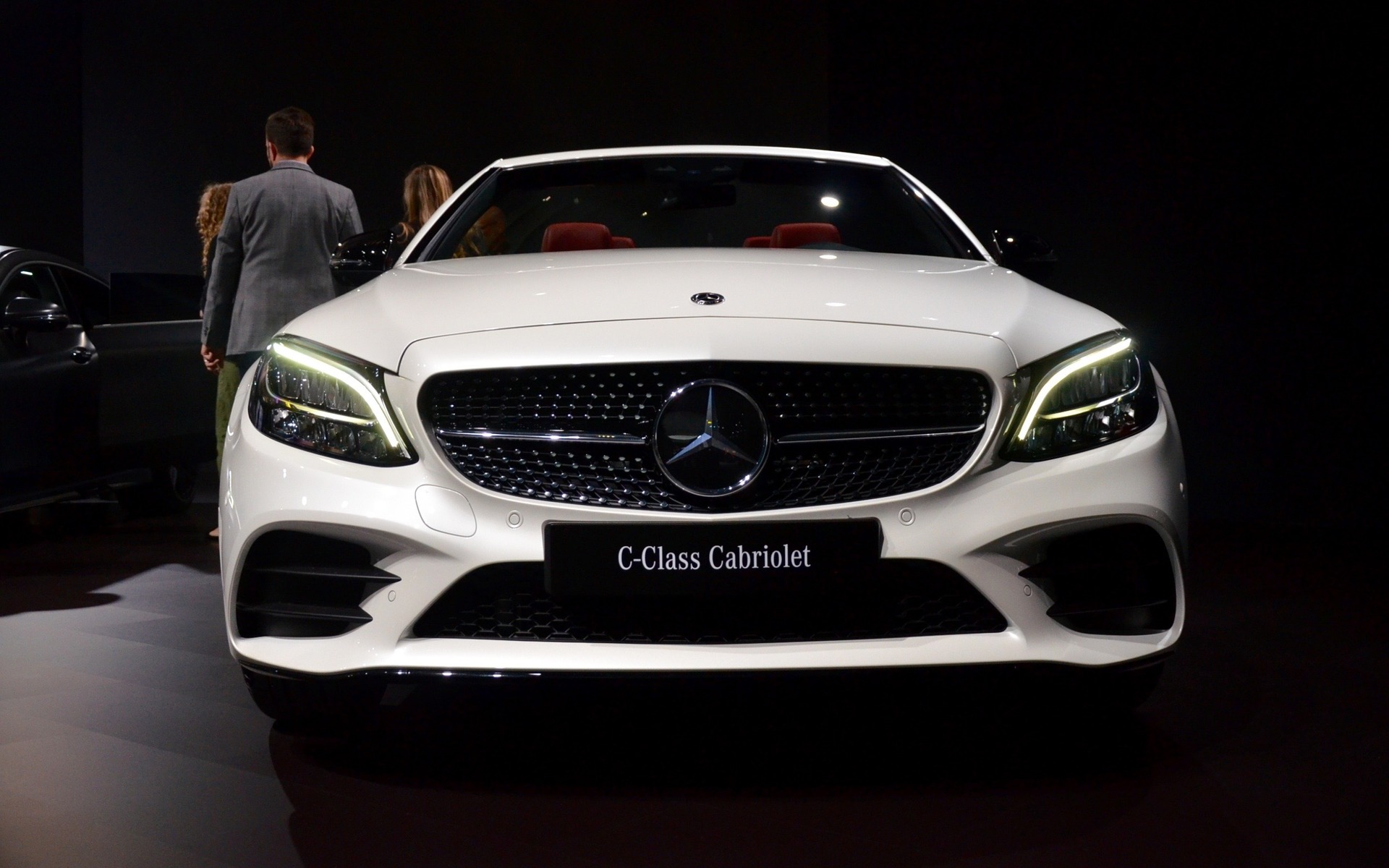 A few weeks after announcing a refresh of the C-Class Sedan and Wagon, we turn our attention to the cabriolet and coupe versions, which premiered at the New York Auto Show. Like the C-Class Sedan, the C 300 coupe and cabriolet destined for the Canadian market will be powered by a 255-horsepower, turbocharged 2.0-litre four-cylinder engine, while the AMG C 43 versions will feature a twin-turbo, 3.0 V6 developing 385 horsepower and 384 lb.-ft. of torque. In both cases, 4MATIC all-wheel drive is a given.
For other markets, the C-Class Coupe and Cabriolet are offered with a diesel engine or a new turbocharged, 1.5-litre four-cylinder gasoline engine equipped with a 48-volt electric system that's got a belt-driven starter-alternator to deliver additional torque. Mercedes-Benz calls this technology EQ Boost. This configuration helps make effective use of torque generated by the starter-alternator during initial acceleration, before the turbocharger spools up. However, this new and technically advanced engine will not be available in Canada.
The 2019 Mercedes-Benz C-Class Coupe and Cabriolet have been restyled to create a more assertive look. Both the front and tail ends were redesigned, while the cabin was ushered into the digital era. This modern design is much more pronounced when we choose the optional screen system, which includes a digital display to replace the traditional instrument cluster as well as a 10.2-inch central display with 16:9 aspect ratio. This new digital instrumentation will also be offered on the AMG C 43 Coupe and Cabriolet.
Share on Facebook