2018 Mitsubishi Outlander PHEV: We're Going to Drive it!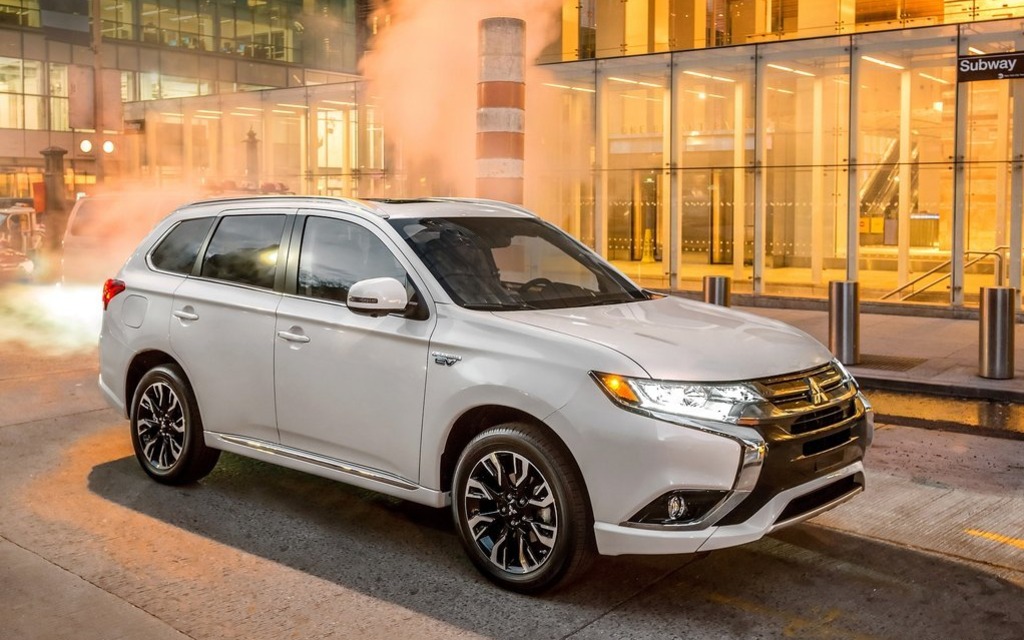 This week, we'll be on the Pacific coast, in British Columbia, to get behind the wheel of the first compact plug-in hybrid SUV on our market—the 2018 Mitsubishi Outlander PHEV!
Mitsubishi's Comeback
If you find the Japanese carmaker has been lagging behind lately in terms of new products, that's because there were business reasons behind it all. Now under the hands of Nissan-Renault, Mitsubishi looks into the future with an entirely new business model and aims at being, at least for now, a carmaker that focuses "primarily on SUVs". As I'm writing this, Mitsubishi offers but one car in its lineup, the Mirage.
The poster child for this new brand ethos is the Outlander, a utility vehicle that conveniently slots between the compact and midsize segment, and a product Canadian consumers know and love. Granted, the Outlander has always been deemed a good purchase, but lately, it was showing its age, and lacked the required refinement to compete against the Honda CR-V and the Mazda CX-5. In an attempt to allow its bread-and-butter vehicle to stand out in a crowded segment, Mitsubishi has equipped it with a plug-in powertrain, a segment exclusivity.
While gas-powered versions of the Outlander do exist, our drive will focus primarily on the PHEV. Offered in SE and GT trims, all Outlander PHEVs come with all-wheel drive as well as a 12-kWh battery, allowing the SUV to drive in fully electric mode for up to 35 km. However, we are told it could do more, something we'll be able to confirm once we get our hands on it.
When its batteries run flat, the Outlander PHEV relies mainly on its 2.0-litre, four-cylinder gas engine and its electric motors, which lead to competitive fuel economy—Mitsubishi promises a combined rating of 9 L/100 km, with all-wheel drive. Total power is claimed at 200 horsepower, and the only available transmission is a continuously variable automatic.
We're curious to sample this all new and rather revolutionary vehicle. Stay with us for our full wrap-up review following our drive in beautiful Vancouver!
Share on Facebook