2019 Volkswagen Jetta: Here's What we Know so Far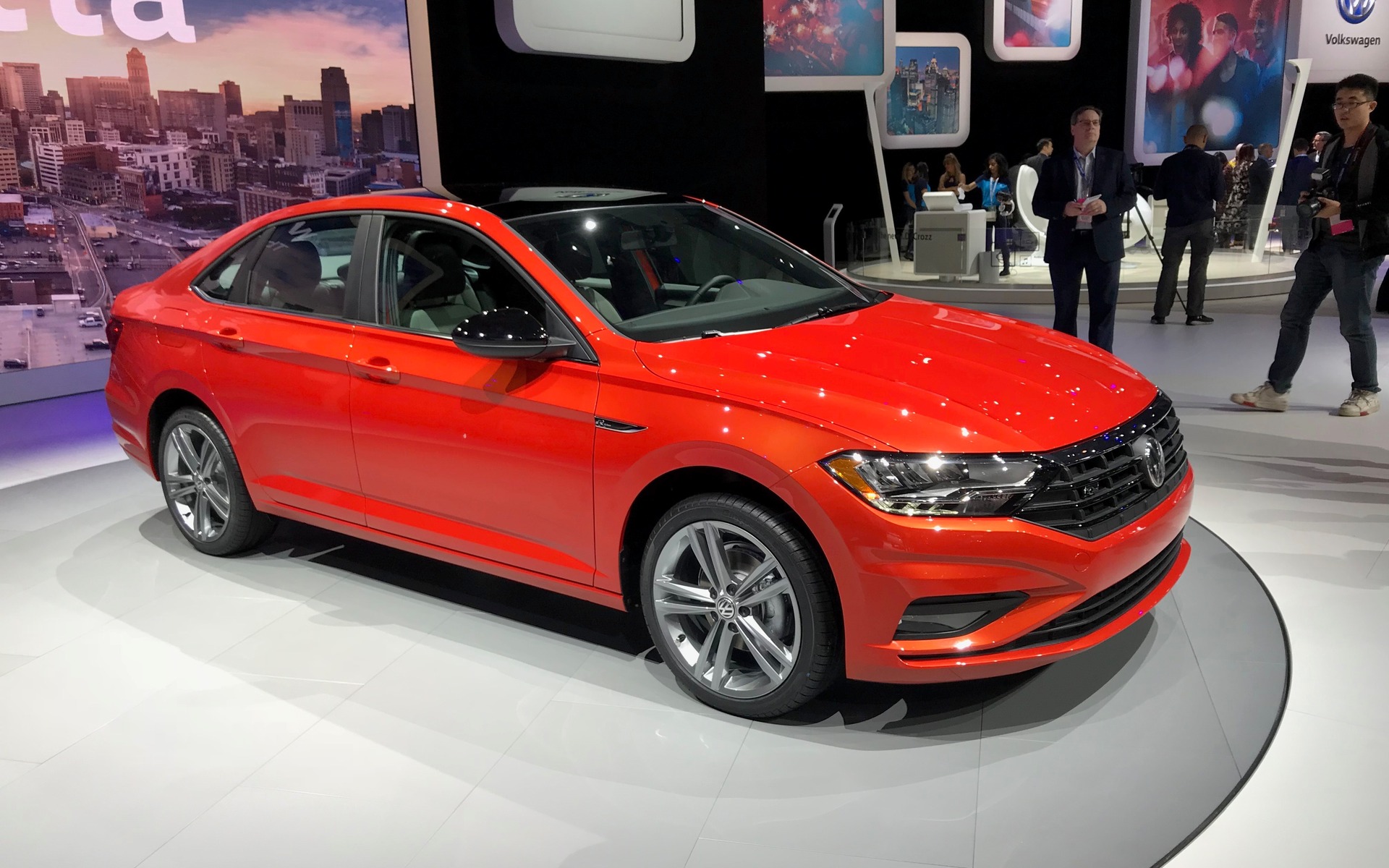 This year's Detroit Auto Show is filled with exciting new cars and trucks, among which is the 2019 Volkswagen Jetta. Remember, the Jetta hasn't seen a complete overhaul since 2011. And this time, Volkswagen seems to have learned from its lessons.
The Four-door Golf is Back!
When Volkswagen's compact sedan was introduced seven years ago, Vdub enthusiasts complained the car had taken a step back compared to its previous generation. In an effort to sell the Jetta at a more affordable price point, Volkswagen had removed its independent rear suspension, fitted the car with a dated engine, drum brakes, lukewarm styling and plagued it with questionable fit and finish. The result was a Jetta that was easily eclipsed by its hatchback sister in terms of refinement, even after Volkswagen updated the sedan over time.
For 2019, all of that changes, and the Jetta is now more in tune with Volkswagen's core values of quality craftsmanship. The car will now be assembled on the MQB platform, the same one that underpins the Golf, the Tiguan and the Atlas. So at last, we can call the Jetta a four-door Golf again like back in the good old days.
Thanks to the new platform, the 2019 Jetta benefits from a longer wheelbase (2685 mm instead of 2652 mm). The car is longer, wider and higher overall , allowing for more cargo and passenger space. The 1.4-litre, turbocharged four remains unchanged at 147 U.S. horsepower (150 metric horsepower) and 184 lb.-ft. of torque. An all-new six-speed manual gearbox comes standard, while an eight-speed automatic will is optional on base models and standard on higher trim levels.
The 2019 Volkswagen Jetta also boasts a much more modern and distinguished design than its predecessor, with a trendy coupe-like profile. The interior, now more upscale, and resembling the one found in the Passat, will feature Volkswagen's Digital Cockpit interface, which allows drivers to customize the information displayed on their dashboard at will.
According to our sources at Volkswagen, this all new Jetta will show its face in dealerships across North America early this summer. For now, we only know that in the United States, the car will sell for an entry price of $18,545. We'll undoubtedly get our hands on a production model before the car hits showrooms later this year, and share our opinions about the car.
Share on Facebook