2018 Cadillac XT5: Soul Searcher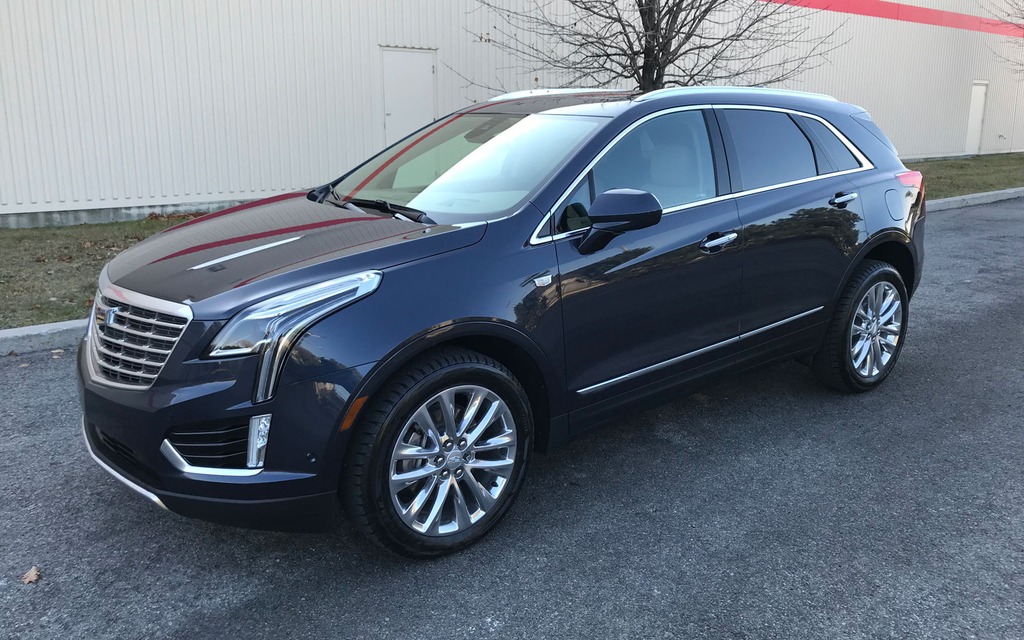 Strong points

Unique styling
Quality interior appointments
CUE infotainment system

Weak points

Underwhelming handling
No physical volume knob
Slow-reacting transmission
Full report
The 2018 Cadillac XT5 remains essentially unchanged for 2018 after having been introduced as a replacement for the dated SRX last year.
The XT5 sports Cadillac's new design language, featuring the fang-like front headlights and daytime running lights which bring the compact crossover into relevance and able to compete against the offerings from the Germans and Japanese. As with most other products form Cadillac, it's instantly recognizable as one and impossible to get confused with any of the other vehicles in the lineup. I say this because of the tendency of certain manufacturers to make their products look so similar that even automotive journalists have some issues telling them apart at first glance. The design is both modern and sleek and should garner the vehicle the attention it deserves as a luxury crossover.
Moving on into the cabin, we find a very comfortable cockpit with the type of high-quality materials you'd expect from a crossover at this price point. I had seen the suede dashboard at car shows before and didn't think I'd like it, but to be honest, it turned out to be one of my favourite aspects of the XT5. Each time I got in, I would pet the soft suede like it was my cat. Cadillac deserves some credit for taking a bit of a chance and going for full suede. The steering wheel, centre console and other controls are of sufficiently high initial quality to impress as well.
I've just come off a week testing the Cadillac XTS sedan, which had haptic buttons for most of the car's vital controls including volume and climate. I was relieved not to find any such technology in the XT5, believe me. The volume control is still unfortunately not a knob as it should be, but the touch-slider works fairly well and I'll give it a passing grade. Just forget about using it if you're wearing gloves (rather a large oversight don't you think?) and stick to the steering wheel-mounted controls. The electronic shift lever is BMW-esque in its execution and a big plus. Overall the seating position and comfort level was very good.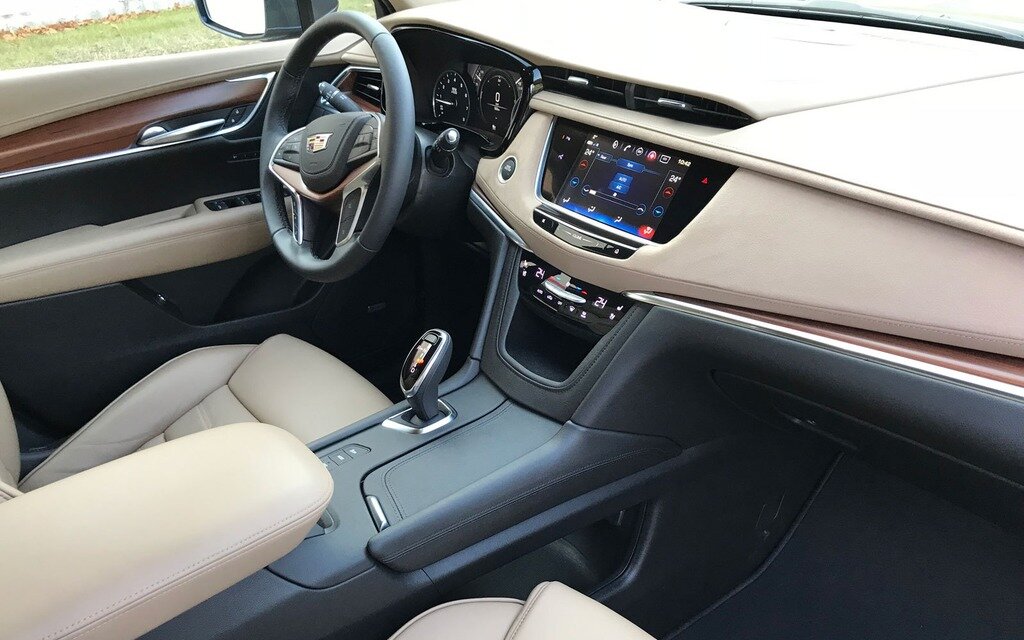 I like CUE—Cadillac's infotainment system—for its ease of use and friendly interface. This is one area where I find North American vehicles to be consistently better than their foreign counterparts. It's not perfect, but you'll get no complaints from me considering this is an area where automakers seem to struggle endlessly.
Powering the XT5 is a 3.6-litre V6 engine which debuted a few years ago in the brand's ATS and CTS sport sedans, and is also featured on the full-size CT6 sedan. This engine has been completely redesigned and features Active Fuel Management cylinder deactivation technology, which allows the engine to seamlessly and automatically switch to a fuel-saving four-cylinder mode under low or moderate loads.
Peak output is 310 horsepower along with 271 lb.-ft. of torque, which make for fairly good acceleration around town. Unfortunately, the XT5's eight-speed automatic transmission—with the first electronically controlled transmission shifter for a Cadillac—is a tad on the sluggish side and didn't make the ride as enjoyable as it could have.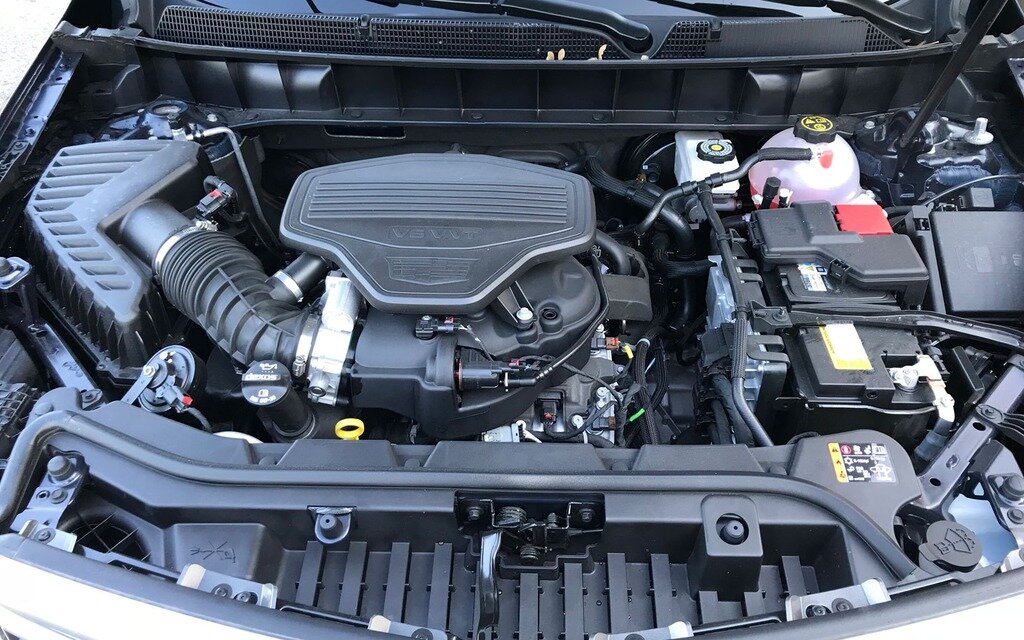 This coupled with the fact that the handling was a bit lethargic when pushed makes the overall drive feeling slightly uninspiring. I had hoped the sporty enthusiasm of some of Cadillac's sedans would have made its way to the XT5, but sadly, it didn't translate well for this crossover—despite it being lighter than its competitors. After shedding 278 pounds compared to the old SRX, the XT5 is more than 650 pounds lighter than the Mercedes-Benz GLE and 100 pounds lighter than the Audi Q5—despite the Cadillac being seven inches longer than the latter.
Cadillac has some nifty tech on the XT5, but what stood out is the video camera feed embedded into the rearview mirror. It uses a video display applied over the conventional inside mirror, coupled with a high dynamic range camera which records wider images behind the car to effectively "remove" obstacles such as the roof, rear pillars and rear-seat passengers, projecting an unobstructed view.
Let's talk price. The 2018 Cadillac XT5 starts at $44,025 for the base trim level with front-wheel drive, before freight and delivery charges of $2,250. There are Luxury, Premium Luxury and Platinum trims available from $54,985, $63,415 and $71,460 including transport, respectively. The test vehicle was a top-of-the-line Platinum trim in a new shade of blue available for 2018.
The Cadillac XT5 is a great SUV in many respects and will probably satisfy you enough to feel good about your purchase, but here's the thing. As nice as the XT5 is, there are a host of other options from brands such as BMW, Audi, Mercedes-Benz and Lexus which are better alternatives. It's a tough segment to be in and unless you're at the very top of your game, you risk getting left behind. The XT5 needs to do slightly better in a few of the aforementioned areas to really have a chance to stand out.
Share on Facebook