BMW Introduces the X7 iPerformance Concept, a Luxury Hybrid SUV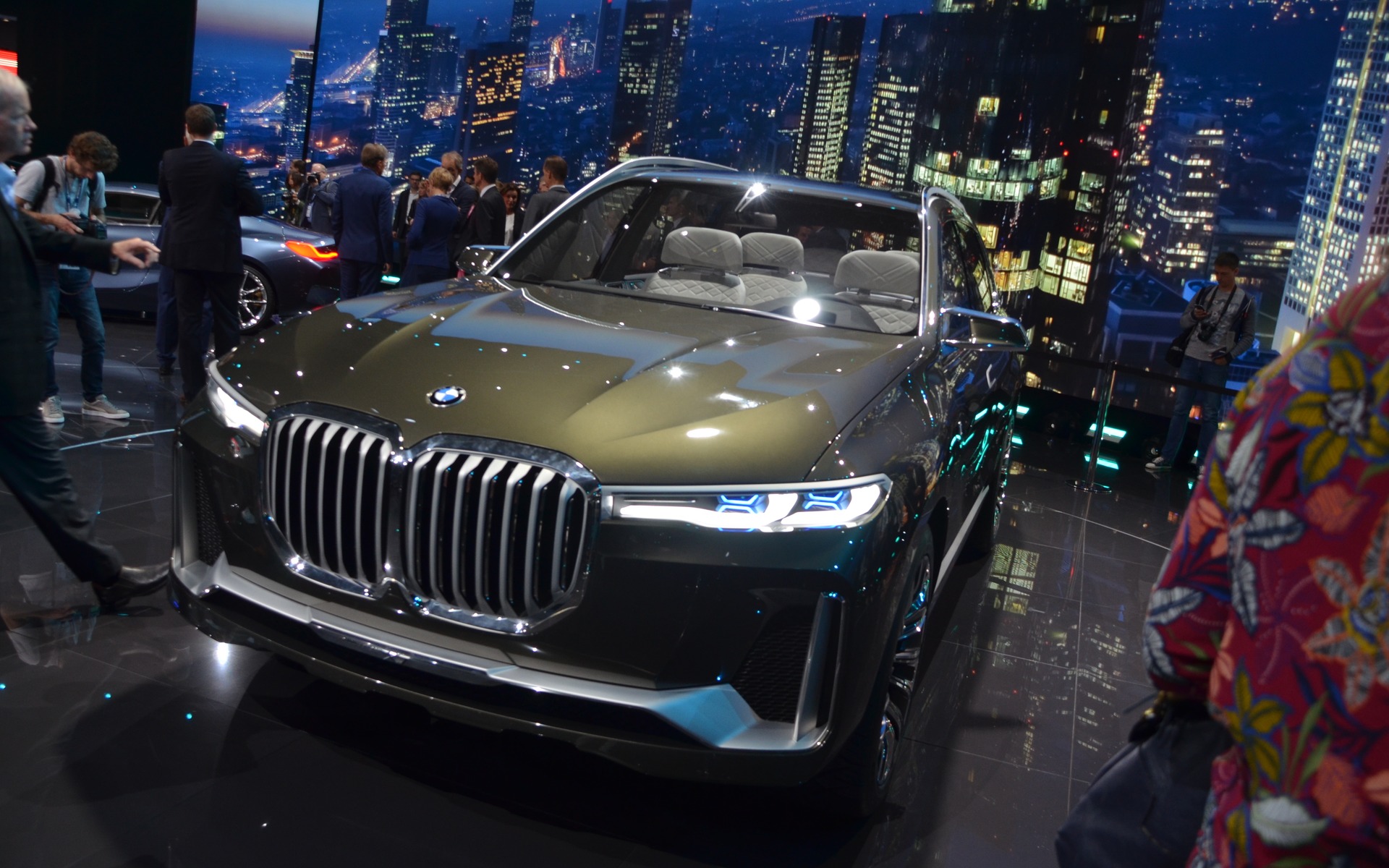 There's a lot of choice in the SUV segment. Many automakers, including Porsche and Lamborghini, now rely on this segment to finance more niche models. And now we're seeing electric powertrains inside SUVs, as both trends gain in popularity. Is this a contradiction? Not according to the BMW i division!
According to BMW, luxury doesn't have to be synonymous with excessive fuel consumption. That's why the X7 iPerformance Concept will offer BMW's eDrive technology as well as the power of a crowd-pleasing twin-turbo engine.
The cabin is refined and distinguished. The Bavarian manufacturer wanted to prove that an SUV of this size could be both agile and precise. To achieve this, they took special care to develop a bright and interactive interior. The effect is calming, thanks in part to the mostly glass roof that provides passengers with a panoramic view extending from the windshield right back to the rear bench.
The infotainment system upholds the German reputation for quality finish and is nicely integrated with the dashboard. There's also a communications system that connects passengers with the outside world. When you receive a message, a light signal travels on the door panels from back to front. Apparently, driving isn't the priority anymore when you're behind the wheel!
BMW is staying mum on the powertrain details for now, but the nuggets of information collected by journalists suggest a twin-turbo engine. We also know that you'll be able to plug in the vehicle to charge its battery pack. And that's all we know for now!
The production version of the BMW X7 should be released in 2018. The rest of the details will follow at its official launch.
Share on Facebook