Lexus RX 350L: The RX Gains a Third Row of Seats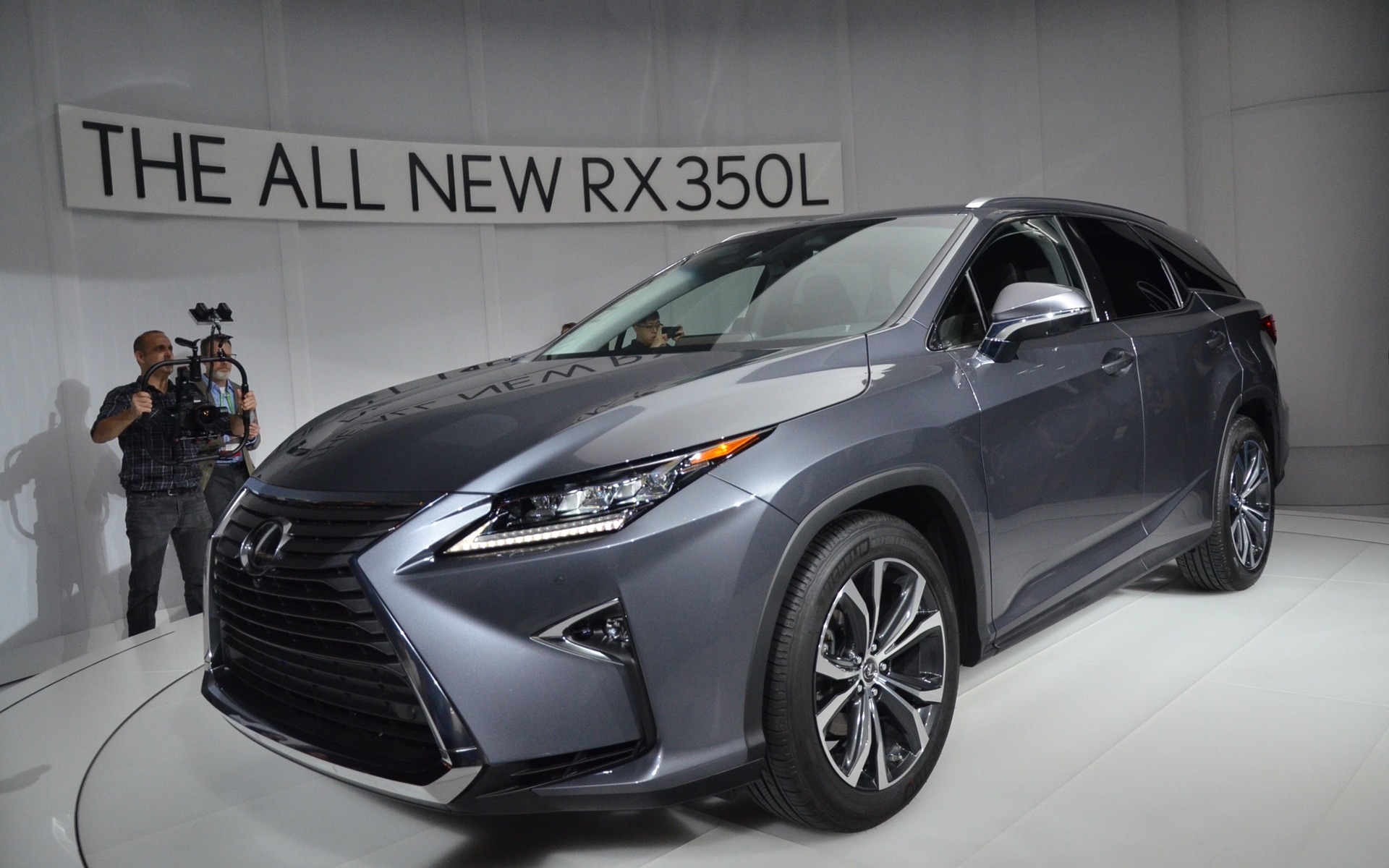 Twenty years after launching the first-generation RX, Lexus chose the Los Angeles Auto Show to present the new 2018 RX 350L with three rows of seats, which will arrive in Canada at the beginning of 2018. The RX 450hL version with hybrid technology will follow next spring. Lexus holds 40 percent of the hybrid SUV market in North America.
By adding a third row of seats to the RX, Lexus met the demands of both customers and dealers, the latter of which had been asking for this configuration for some time to better compete with rival models that already offer a three-row configuration. This list includes the Acura MDX, Honda Pilot, Mazda CX-9, Toyota Highlander and Volvo XC90. Lexus customers who need a seven-passenger SUV can now opt for the RX rather than the heavier and thirstier GX and LX.
Mechanically, the RX 350L is identical to the RX 350, but the rear overhang and roofline were extended by 110 millimetres to allow for the addition of a third row of seats. When these are folded down, the second row can be slid further back to create more legroom. The 2018 Lexus RX 350L will be available in a seven-passenger format with a second-row bench or with two captain's chairs in the six-passenger format.
The engine remains the same as that in the conventional model, namely a 290-horsepower, 3.5-litre V6 paired with an eight-speed automatic gearbox. The RX 450L hybrid variant will be powered by a 3.5-litre V6 combined with a pair of electric motors supplied by a 37-kW battery and a continuously variable automatic transmission. It has a combined total of 308 horsepower.As with the five-seat versions of the RX, the six- and seven-seat RX L are loaded with luxury features and advanced safety systems, while offering increased versatility.
Share on Facebook