The Toyota FT-AC Could be the Next FJ Cruiser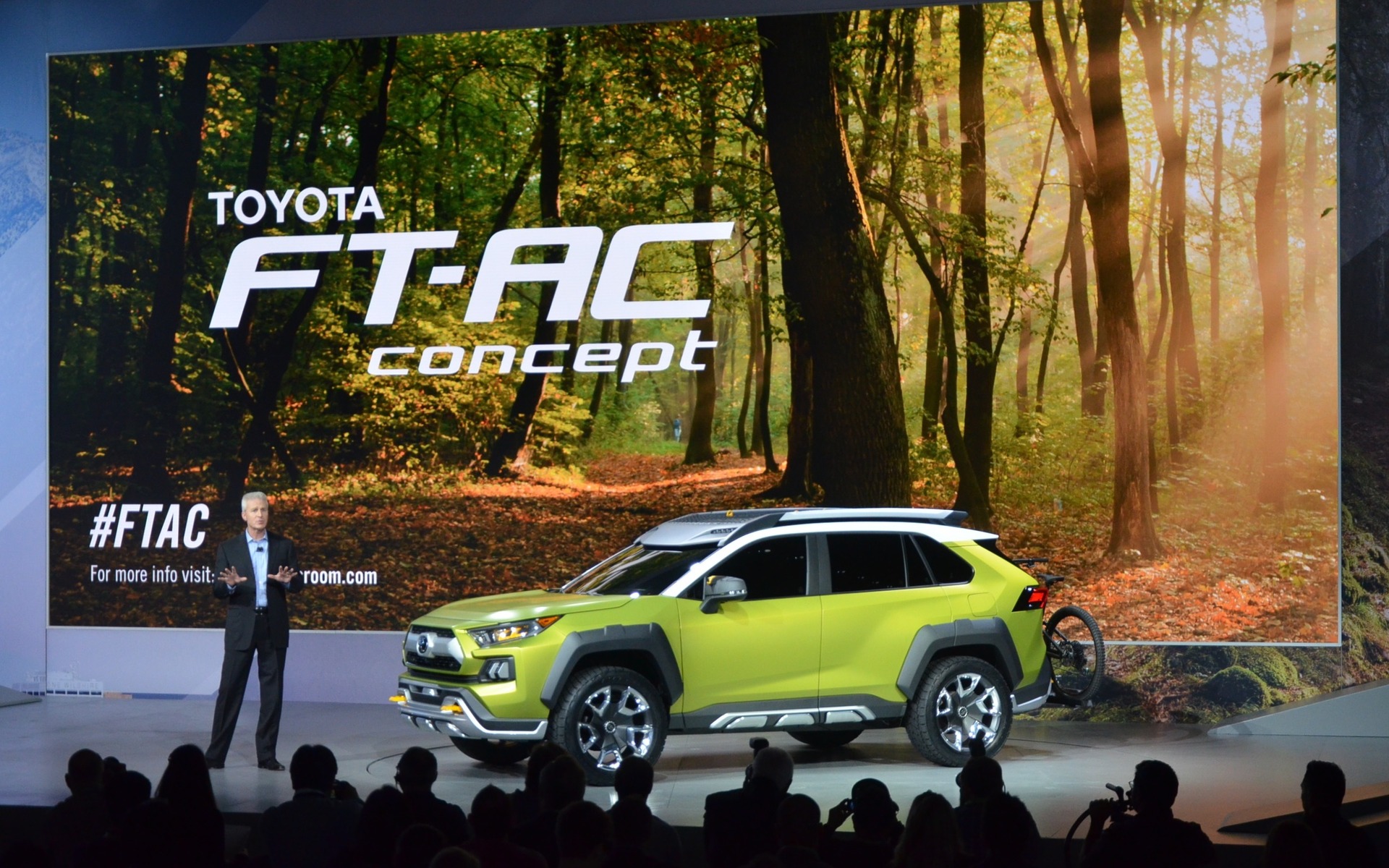 LOS ANGELES, California – During the second media day at the 2017 Los Angeles Auto Show, Toyota offered us a nice surprise. The FT-AC, is half-truck, half-car that, according to the automaker, would allow its occupants to seek adventures and deeper exploration on unbeaten paths while carrying their gear with them. For the moment, it's only a concept, but Toyota is hinting that people crave this type of vehicle. A segment that's supposedly called sport utility vehicle, or SUV.
Jokes aside, we're left wondering if this vehicle could replace the FJ Cruiser, as Toyota hasn't yet promised a successor to its iconic 4x4. With a front fascia reminiscent of the one found on the 4Runner, Toyota says the FT-AC is a vehicle that emphasises an active lifestyle.
The vehicle boasts fender flares, skid plates and 20-inch wheels to hit the trails. Mirror-integrated infrared cameras can record trail runs and upload the footage to cloud-based storage, so they can be shared via a mobile application. The vehicle also gets a bicycle rack, a roof-mounted storage compartment and LED lighting to provide ambient illumination around the vehicle.
For now, the automaker hasn't released any powertrain details or pricing. In fact, the FT-AC is only a concept and a design exercise. However, Toyota talked about a potential hybrid powertrain and an advanced all-wheel drivetrain, which would include torque vectoring.
Share on Facebook