Volvo S90 and V90: The Car Guide's Best Design of the Year for 2018
Aside from some darker moments during its long history, the Volvo brand has always known how to design beautiful vehicles. Especially beautiful station wagons. We can immediately think of the spectacular P1800ES, introduced in 1972. The latest of these wagons is the all-new Volvo V90, which has just been awarded the Best Design of the Year by The Car Guide. The list of category winners for The Car Guide's Best Buys for 2018 can also be found on our website.
The long hood of these Swedish supermodels, their very short overhangs, the roofline that flows into the trunklid that gives the sedan a fastback look, all contribute to make the Volvo S90 and V90 models of visual refinement and balance.
The front and rear ends are inspired by the Concept Coupe that was first presented at the 2013 Frankfurt Auto Show. As for the cars' dashboard, similar to the one found in the XC90 midsize SUV, it boasts virtually no buttons, as most of the vehicles' parameters are controlled through the enormous centre-mounted touchscreen. It's chic. Not all that user friendly, but chic.
Obviously, you don't have to share our enthusiasm for these Volvo models. Our choice is purely subjective.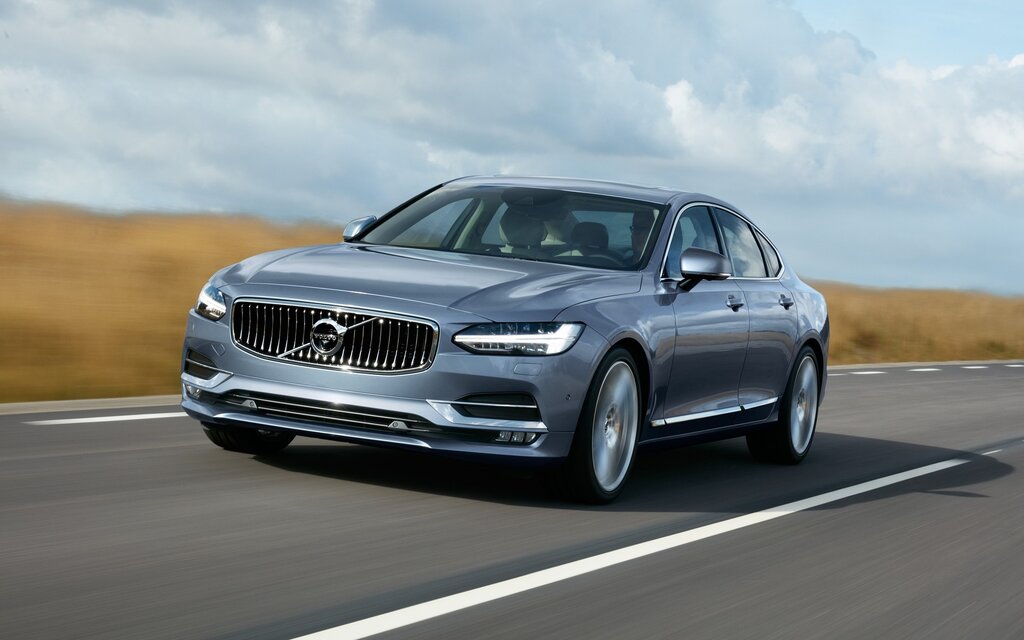 Share on Facebook