Choosing the Right Rust Protection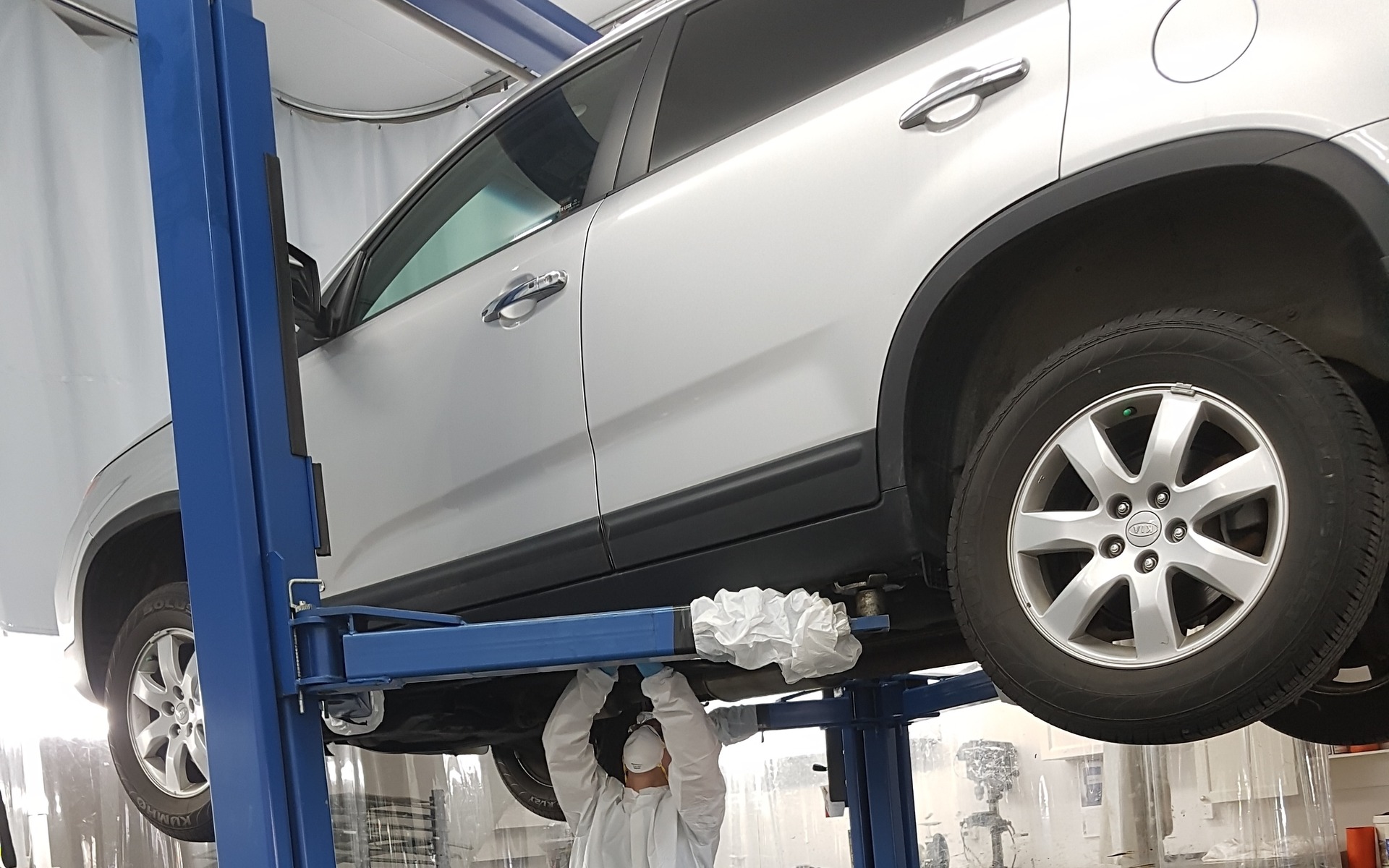 This article is an advertorial brought to you by a Car Guide Partner
Fall is drawing to a close and winter is right around the corner. Time to put away the summer mats, take out the snow tires and maybe even get the car rustproofed. Canadians have a lot more seasonal prep-work to do than drivers in many other parts of the world. Hot and humid summers followed by arid winter temperatures, de-icing salts, sand and mud can seriously damage your car's body.
Thus, the question of how to protect your car—and its resale value—is an important one.
A long history
Kurt Ziebart, the founder of Ziebart, a company known in Canada as UniglassPlus/Ziebart, invented automobile rust protection more than 55 years ago. Over the last five years, the Ziebart team has continued to develop its exclusive technologies to offer a diverse line-up of products and processes. To give you an idea, there are more than 100 UniglassPlus/Ziebart and VitroPlus/Ziebart franchises across Canada.
How to choose the right rust protection
That's the million-dollar question. And yet, the answer is so simple. There are two types of rust protection: permanent and annual.
Permanent rust protection has two very distinct components: the first is a black rust-preventive sealant, and the second is paraffin-based sealant. The anti-corrosion sealant won't drip onto your paint when applied underneath your vehicle to form a protective barrier.
The paraffin-based ZeeGuard® sealant doesn't leak either and maintains the same texture for several years. It also protects your car's structure against water, mud and salt. Moreover, Ziebart processes are vehicle-specific and target each car's body weaknesses. The technician uses a specially designed chart to ensure that the treatment will protect each and every body part.
Since all Ziebart rust protection products are guaranteed, customers are invited to come into the workshop every year so we can perform an annual inspection and make sure that all parts are still well protected. Thanks to the vehicle-specific chart, the parts of your car that are most susceptible to rust will be targeted and the required sealant will be injected—free of charge!
Annual rust protection, or Penetr-Oil®, is a dripless treatment applied to your vehicle on a yearly basis. Dripless protection means you can say goodbye to the streaks of black grease that form on the lower part of the body and drip onto your driveway. This sealant is applied to your vehicle's body, underbody and chassis to prevent existing rust from progressing while keeping new rust from forming over the course of the year.
To drill or not to drill?
There are people out there who will tell you not to drill holes in your vehicle's body, but they are wrong. This crucial step offers an undeniable advantage. Drilling holes in the body lets the technician apply the rust protection sealant to places that would otherwise be inaccessible, guaranteeing optimal protection for the short, medium and long term. These holes are small and sealed with plugs that bear the Ziebart seal, which confirms the use of the product.
Keep in mind that if you refuse to have the holes drilled into your car, your rust protection will not be entirely effective.
Why pay for rust protection?
Rust protection is more of an investment than an expense. Ask yourself how long you want to keep your car. Permanent rust protection, for example, costs nearly $500 and guarantees total effectiveness for 10 years. Therefore, if you want to keep your car as long as possible, this works out to about $50 per year. However, if you change your car every two or three years, an annual rust protection treatment of about $100 will suit you. It will protect you and ensure good resale value for your car.
Share on Facebook