2018 Aston Martin Vanquish S Ultimate: The Final Edition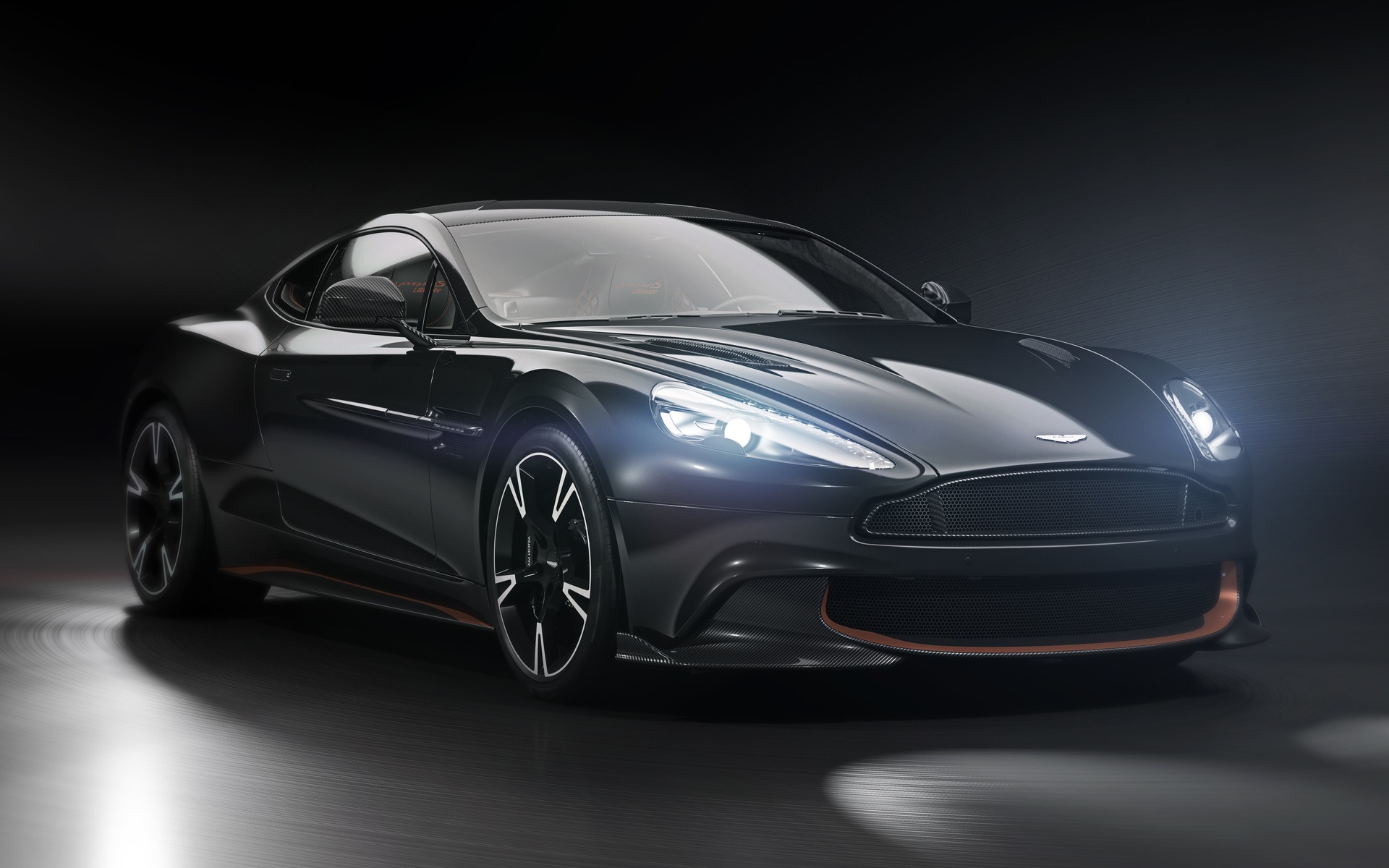 The very powerful and very expensive GT from Aston Martin gets a limited edition variant to celebrate the end of its production cycle. Available in coupe and Volante convertible body styles, the Vanquish S Ultimate's production will be restrained to only 175 units for the global market.
It will offer one of three Designer themes. The first one gets an Ultimate Black paint job with Cooper Bronze graphics around the front air intake, on the side sills and on the rear bumper diffuser. Black exhaust tips, brake callipers and wheels have been added, while carbon fibre dresses up the front grille and the side strakes. Inside, the car gets Obsidian Black leather with Chestnut Tan accents.
The second theme consists of Xenon Grey paint with Cobalt Blue graphics, highlighted with carbon fibre and black accenting. The brake callipers are painted yellow and the wheels boast a glossy black finish. The cockpit receives Phantom Grey upholstery with Spectral Blue stitching and Electron Yellow accenting.
The third theme mixes White Gold paint with Bronze graphics, along with glossy black and carbon fibre trim. Inside, there are Chestnut Tan leather seats and Obsidian Black trim.
However, if these Designer themes don't please us, we can always choose any colour and any trimmings we want.
No changes underhood. We still get a 6.0-litre V12 engine (actually, 5935 cc) that develops 580 horsepower and 465 pound-feet of torque, managed by an eight-speed Touchtronic automatic transmission. According to the manufacturer, the coupe can accelerate from 0 to 100 km/h in 3.5 seconds and reach a top speed of 323 km/h.
The Aston Martin Vanquish S Ultimate Coupe will list for £211,995 in the UK, which amounts to about CAD$350,000. As for the Vanquish S Ultimate Volante, its price will start at £223,995, or about CAD$375,000.
Share on Facebook