AMG Performance Tour: The Sacred Cones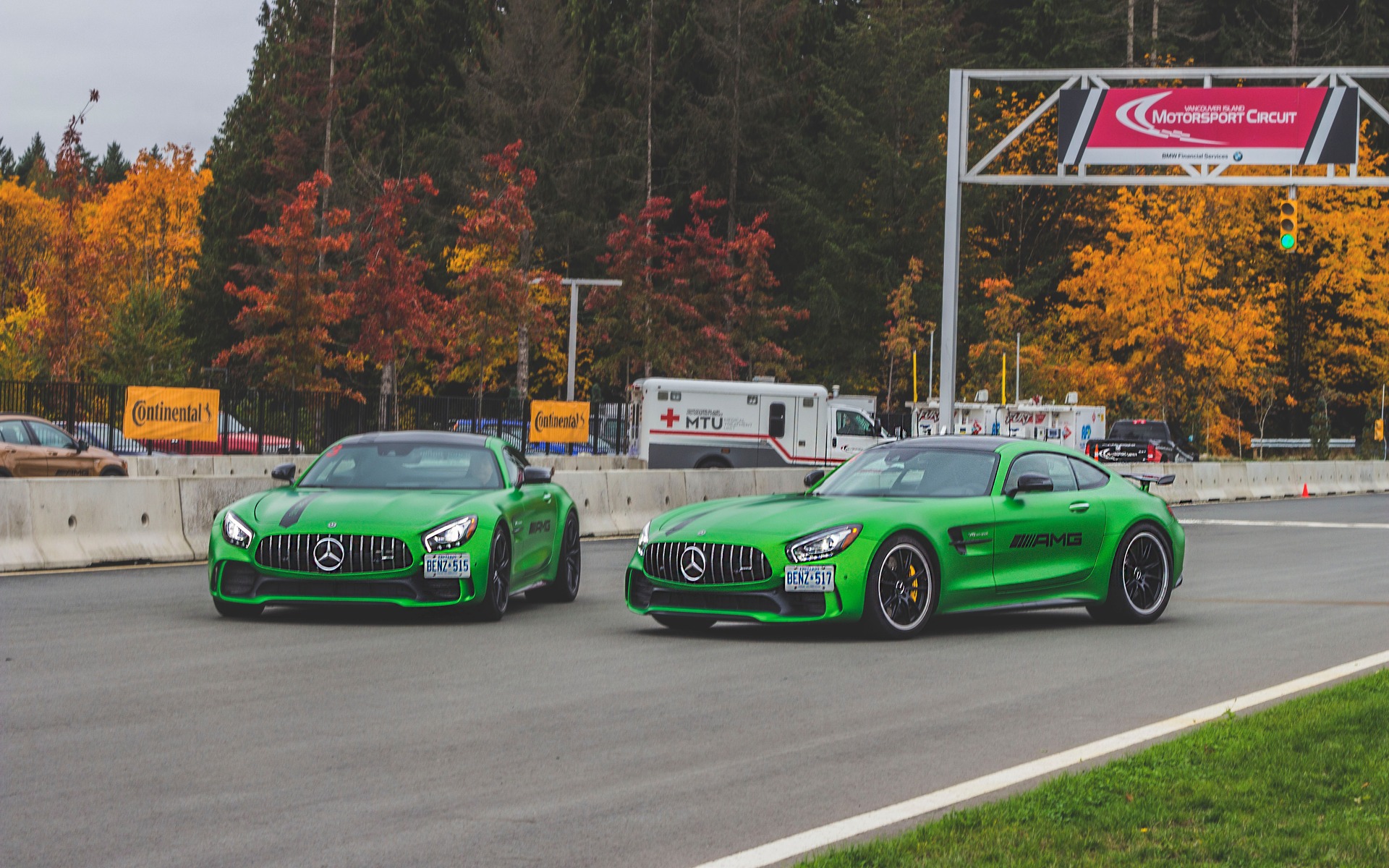 VANCOUVER, British Columbia – When you own, or desire to own a Mercedes-AMG, you need to first properly understand what you're getting into. Sure, we admire these vehicles for their almost exaggerated levels of power and speed, but they're also fitted with distinct driving modes that considerably alter their driving dynamics. Sadly, the real world being what it is, it's impossible to fully appreciate the benefits of a 600-horsepower sport sedan on the public roads. So how exactly do you safely master your car's performance?
You sign up to the AMG Performance tour, and go play on the track with professionals. Believe me when I say this, doing so will not only allow you to better understand your new machine, you'll get out of there as a much better driver. There is, however, one condition: leave the cones alone!
For Privileged Customers
The purpose of the event is to allow journalists and members of the media to live the AMG Performance experience the same way a customer would. This is in fact an advanced track driving training program for customers that have been handpicked and invited by Mercedes-AMG dealerships. According to Mercedes-Benz Canada, such an event has a direct impact on sales. Customers either join alone, as a couple or with a friend. The German carmaker claims it frequently witnesses a customer leave the event and place an order for the exact same car he or she just drove on the track. For Mercedes-Benz, such training programs are key marketing strategies that help enforce customer loyalty.
For this installment, the event took place at Vancouver Island Motorsport Circuit, a young facility built at an incline, with no less than 19 corners and intense elevation changes. This is a small track (phase two is under construction), it's very technical, and ideal for smaller sports cars like the Mazda MX-5 and Subaru BRZ, but not so much for heavy German supersedans and coupes with massive torque figures.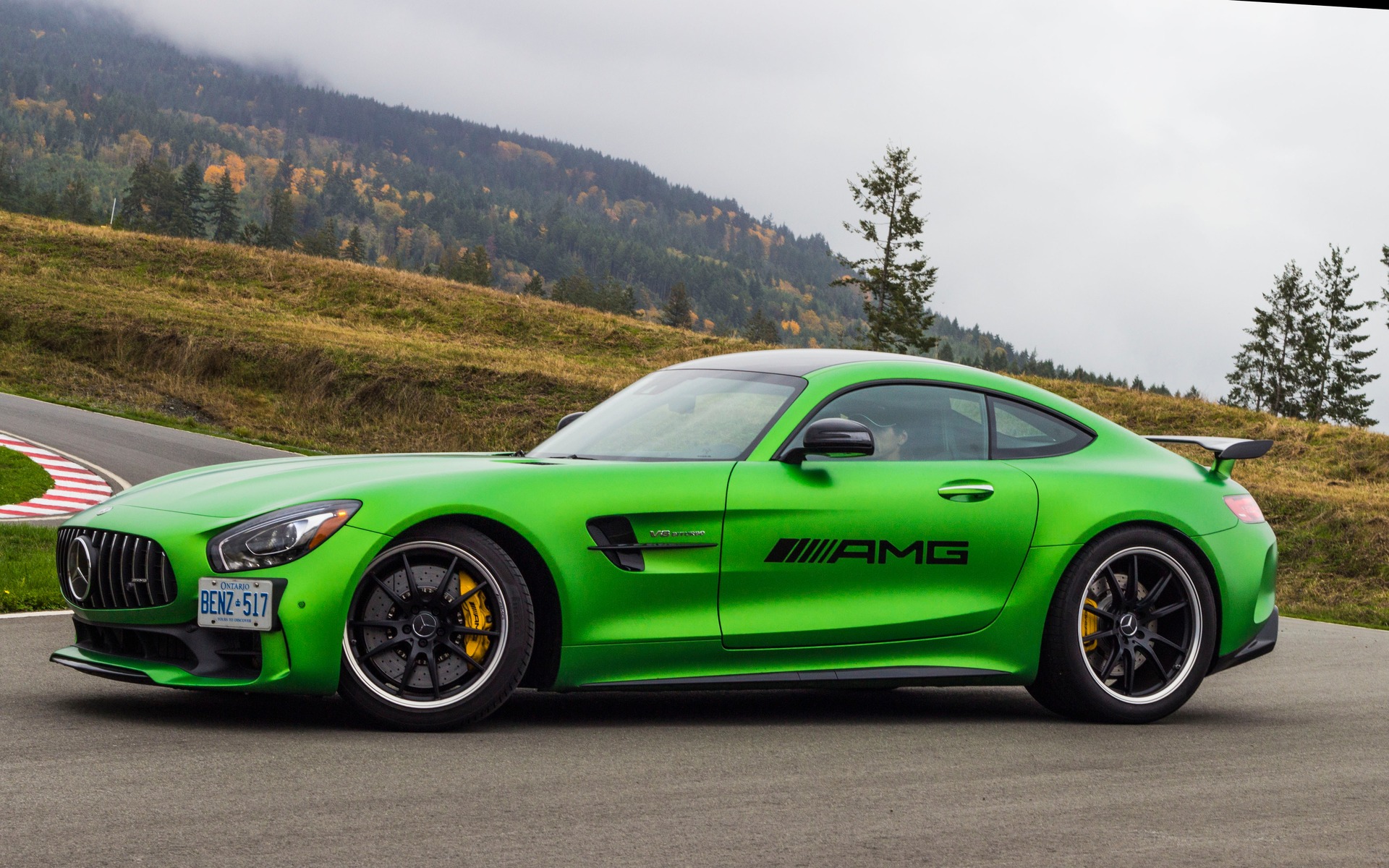 The AMG Diversity
That being said, the sinuous track revealed some interesting personality traits from the AMG cars and SUVs. What shocked me the most about this advanced training program was the diversity of the AMG lineup. We were introduced to no less than nine different models, from the CLA 45 all the way to the AMG GT R supercar. Rare comes the opportunity to drive so many different AMG vehicles back to back. But I assure you, they all have totally different personalities.
It was therefore not surprising for the CLA 45 and GLA 45 to be in their natural habitat at Vancouver. Being smaller, lighter and front-wheel-biased cars, their handling characteristics are in the hot hatchback league, making them perfectly suited for this facility.
At the other end of the spectrum, the more massive sedans and coupes, notably the E-Class and SL, displayed greater levels of performance, without being too clumsy in the tight stuff, but their excessive weight transfer remained a proper workout. The SL is a cloud on wheels. The E 63 S, on the other hand, is an agile, but heavy muscle sedan, with gobbles of torque spewing from its 4.0-litre, twin-turbo V8. The car encouraged me to push my limits, to a point where I squashed a cone while performing a hot lap behind an instructor.
This cone, which stayed stuck underneath the car during the rest of the day, was awarded to me at the closing presentation, signed by the instructors. Embarrassing? Yes. But still one heck of a souvenir!
Of course, the star of the day was the AMG GT R, the green monster born and raised at the Nurburgring. With a whopping 577 horsepower on tap, this supercar is lower and wider than any other AMG vehicle. Its engine is placed low and behind the front axle, making it mid-mounted, further improving its weight distribution.
I was personally impressed by its levels of adhesion, especially on wet tarmac. Transitions between chicanes are performed in lightning speeds. While the car may seem terrifying at first glance, it's actually rather docile. I see the GT R as a large teddy bear that envelops you in absolute comfort, but will still show you its claws if you dare test its limits. If you're interested, check out my video as I drive the car on the track.
Track sessions were short in Vancouver. After only a few laps in each car, instructors ordered us to migrate to the one behind us, an act which proved itself to be somewhat destabilizing when transitioning from a supercar to an SUV. That being said, the GLE 63, the only SUV on the track, held its own against the other performance AMGs out there. That's where the brand's engineering know-how really shines. It's not every day that you'll see a family shuttle follow a supercar on a track!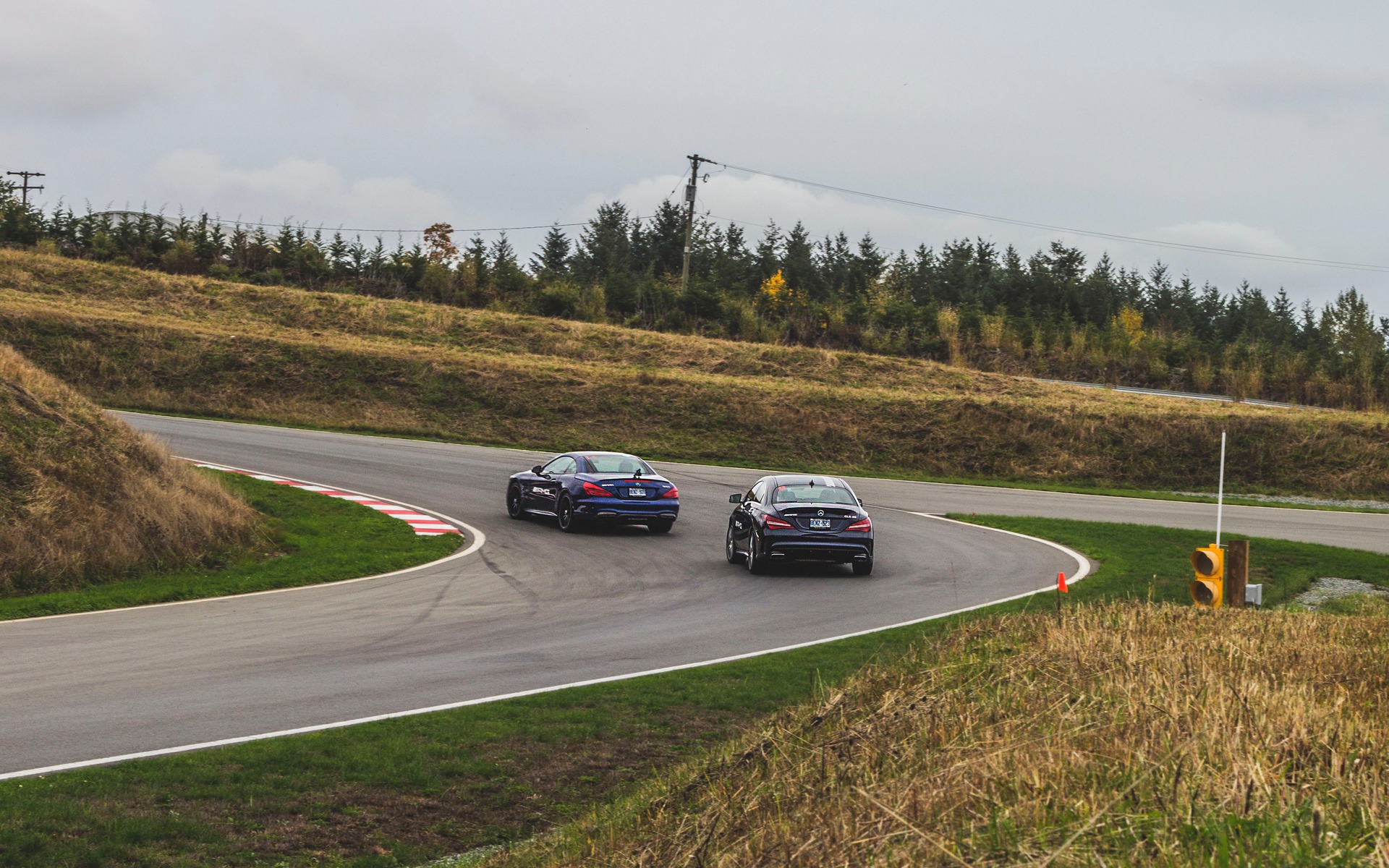 A Bit of Off-roading Too!
The tour also includes some autocross sessions aboard the C 63 S coupe, where participants are asked to go around a mini-circuit, with lap times presented at the end of the day and prizes to win. The entire day wrapped up with a bit of off-roading on board the GLC and GLE SUVs. On this circuit, instructors guide us through a series of technical layouts, such as rock climbing and river crossing. The goal, again, is to better understand and exploit the all-terrain capabilities of these vehicles, but also better comprehend how the 4MATIC all-wheel-drive system operates under heavy load. I must admit being pleased with how these car-based machines performed in the wild.
To sum it all up, the AMG Performance training program was not only revealing for AMG's lineup of cars and trucks, but also for the staff on location. These expert drivers and professors quickly put you at ease, listen to your individual needs, and adapt to your driving skills all while encouraging you to improve. Most importantly, these pros remind you of basic track guidelines, how to properly follow your driving line, attack an apex, trail brake and enlighten you on the effects of intense elevation changes on the human body.
In fact, now that I think of it, if I ended up with a large and rather destroyed orange cone in my luggage compartment during my return flight means two things: that one, I had a heck of a lot of fun, and that two; nobody, except maybe my florescent plastic friend, was injured. This is precisely why you attend these events: to have a blast in total safety.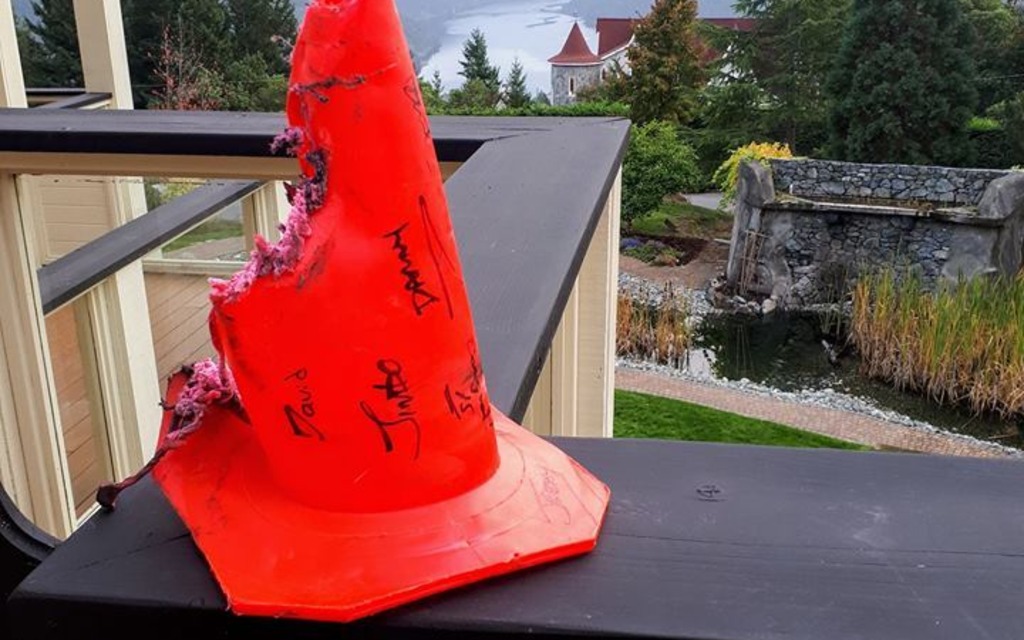 Share on Facebook