2019 Audi A7 Sportback: Generation Two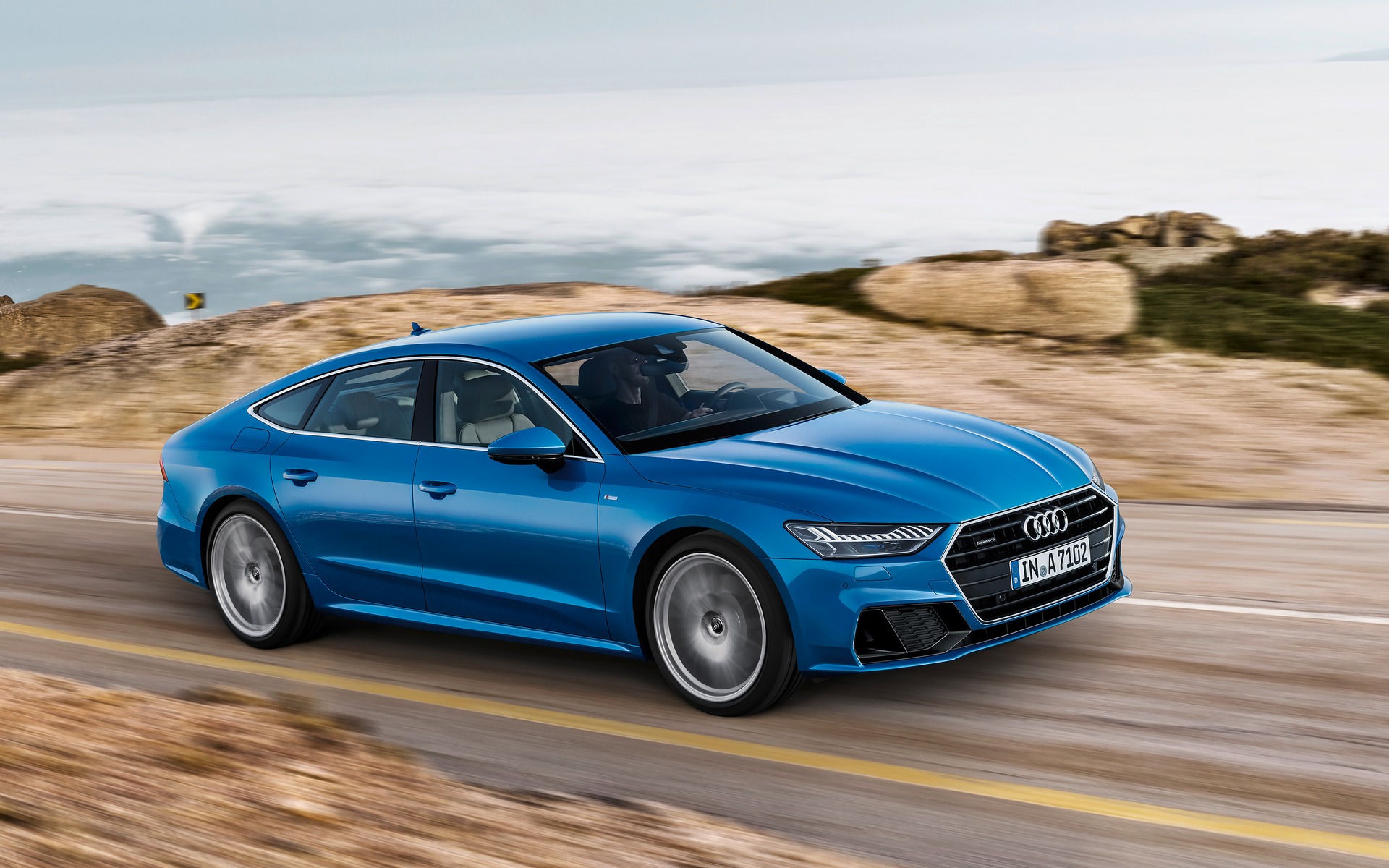 When the Audi A7 arrived on the market, it immediately stood out with its striking and unique design. Particularly at the rear with its resolutely exotic styling, and while beauty is in the eye of the beholder, the first generation of the A7 will probably be recognised as one of the most attractive Audi vehicles ever built.
However, it's been on sale in Canada for six years now, and it was time for a redesign. This new generation will arrive in our country sometime next year as a 2019 model, and will rival the BMW 6 Series Gran Turismo that is launching as we speak.
This four-door coupe boasts the brand's most recent styling cues, including its hexagonal grille, its finely detailed headlight clusters and its creased sheetmetal. However, we'll be able to distinguish it from its little sister A5 Sportback by the upwards bulge that stretches through the doors in addition to its taillights to extend the full width of the car. An S line appearance package adds flair to the grille, the front air vents and the rear bumper diffuser.
As for dimensions, the 2019 Audi A7's wheelbase has been stretched by 12 millimetres compared to the 2018 edition, but the car is slightly shorter overall. Designers reduced front and rear overhangs for a most muscular stance.
A whole new interior awaits its occupants, with a centre console oriented towards the driver. The driver can also choose the fully digital, 12.3-inch Audi virtual cockpit instrumentation. Just like in the 2019 Audi A8, the infotainment system not relies on two stacked touchscreens, and just below them is a button labelled AI, which activates a semi-autonomous driving system.
For starters, the 2019 Audi A7 will be available with a turbocharged, 3.0-litre V6 that develops 340 horsepower and 369 pound-feet of torque, connected to a seven-speed automatic and quattro ultra all-wheel drive. This engine will allow the car to accelerate from 0 to 100 km/h in 5.3 seconds and reach a governed top speed of 250 km/h. Other four- and six-cylinder powertrains will be added later on, and every A7 will benefit from a mild hybrid system that, according to the automaker, helps reduce fuel consumption by 0.7 L/100 km.
Share on Facebook