2017 Jaguar XJ: Still Got the Looks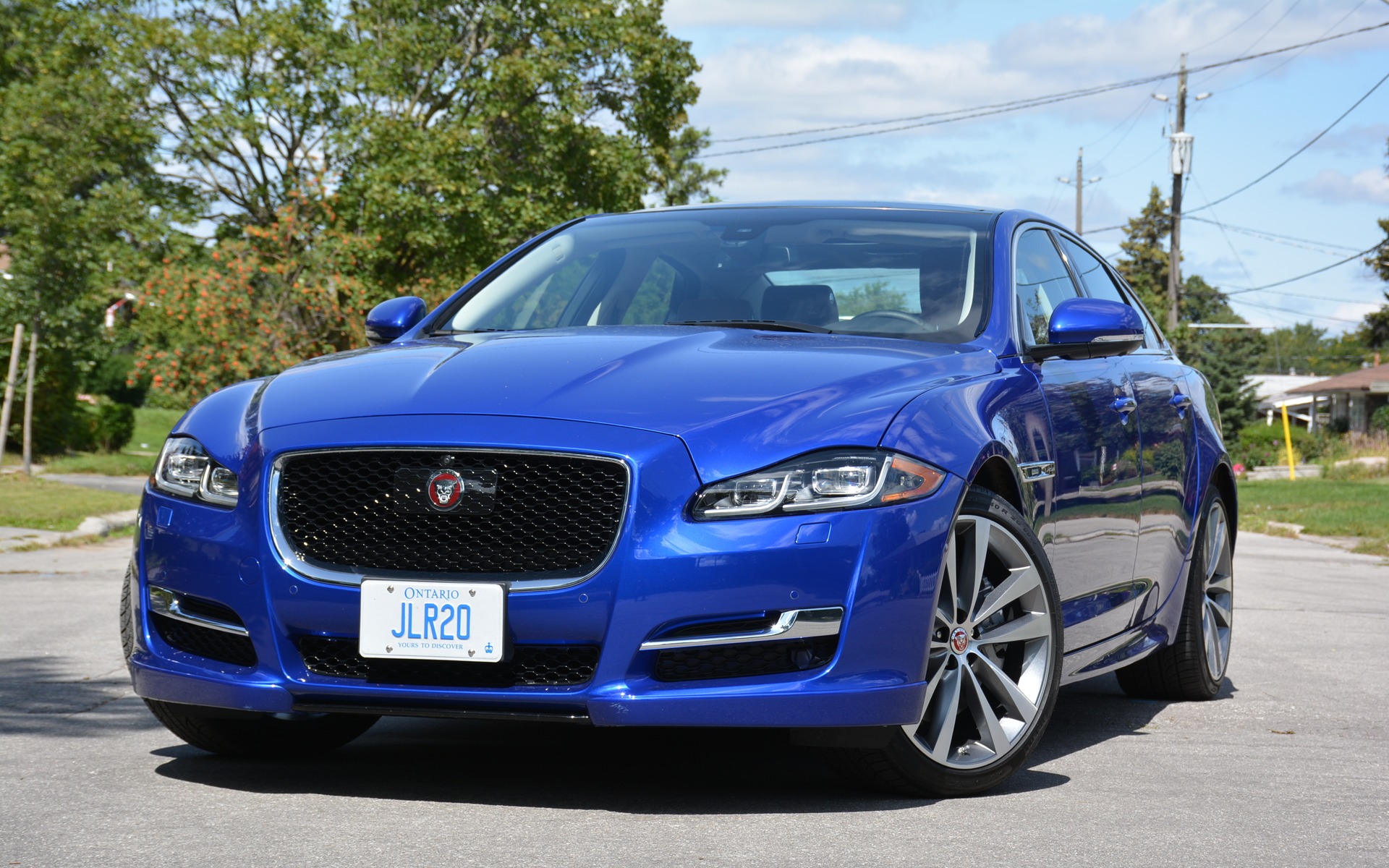 Strong points

Beautifully crafted
Comfortable front row
Exquisite handling

Weak points

Rear-seat space (short-wheelbase version)
Underwhelming infotainment unit
Full report
Let's be honest, how many people really need a large luxury sedan? It's more of a purchase for business and on top of that, these flagship luxury sedans certainly don't bring in direct revenue for the automaker. On the contrary, they set an upscale bar that showcases an image, tone, and feel for the brand as consumers look to the other exciting and more practical offerings.
The pinnacle of success in this segment has been the Mercedes-Benz S-Class. Sure, there's the BMW 7 Series, Porsche Panamera and Audi A8, but it's been tough sledding for those groups to come close to the S-Class' sales figures.
Then there's the Jaguar XJ. Perhaps it stands out for not being German, with all due respect to Genesis, Lexus and Infiniti. It's always been that strong alternative that exudes luxury and elegance, and sales have backed that up, currently sitting in fourth place in year-to-date Canadian sales behind the S-Class, Panamera and 7 Series.
The XJ hasn't had a full generational change in a while, dating back to 2009, but a few refreshes in 2014 and again in 2016, have aided in keeping the XJ primed, pretty and modernized for the upscale bunch. For 2017, not much has changed with more exterior paint choices offered and a new 19-inch alloy wheel design.
It may not have the same high-performance gadgets as the German quartet, but we took out the 2017 Jaguar XJ R-Sport to see if its supreme luxury and overall feel maintains that traditional Jaguar mystique and desirability.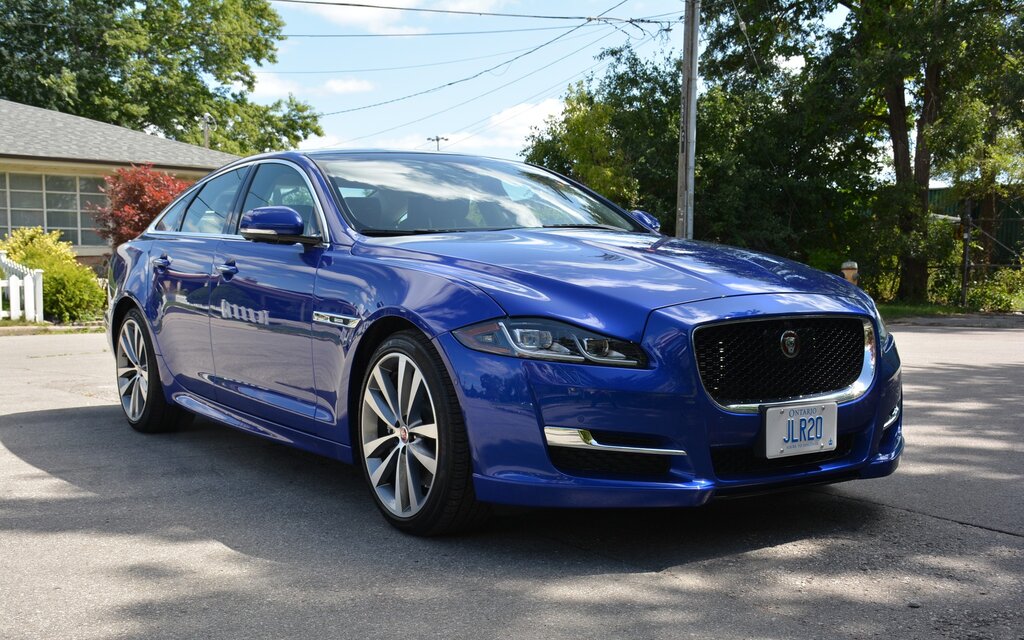 A stunning specimen inside and out
We can go over its exciting engine, interior comforts or cargo space, but the main reason to buy this big Jag is its stunning physique. It all starts up front with a black wire-meshed grille and slicked-back LED headlights that provide a strong presence. From there, its sleek silhouette takes over, giving it a smooth flow throughout with sharp body cuts to be finished off with gloss-black panels covering the entire base of the rear.
Many refer to the XJ as the "big cat," but that nickname only reminds me of the legendary baseball player Andrés Galarraga, a Venezuelan-born five-time All-Star that spent many of his good years for the Montreal Expos. It's a common nickname, but rest assured, outside of its large frame, there's no resemblance between the two. For a vehicle that's long in the tooth, Jaguar has done a fine job to retain its flagship's grace, shape and demeanour that makes the XJ one stunning beauty.
Its Caesium Blue exterior makes it pop, while its London Tan insides give it that refined sizzle that many of its buyers come to expect from a full-size people mover. As in most Jaguars, the XJ receives a horizontally-stretched cockpit with plenty of chrome and leather throughout. The tan leather seats are both striking and comfortable, complemented by black piping. For added comfort, front passengers have the choice of heated or ventilated seats, as well as customizable massaging settings.
The 12.3-inch TFT instrument cluster goes well with the whole refined look, but the same cannot be said for its 8.0-inch high-definition infotainment screen. I will give it credit in terms of organization with buttons and dials below, but its colour screen is simply behind-the-times considering the sophisticated and 3D-type units found at Mercedes-Benz and BMW, and there's no excuse for that considering this unit was an upgrade from the last. If entertainment is your thing, this press car was treated with the optional rear-seat entertainment package that features dual 10.2-inch screens in the back for an additional $4,500.
The XJ has all the refined touches and comforts one would expect, but it does fall short on headroom and legroom, partially due to its sloping roofline. It also should be noted that the back seats are really only good for two adults. A long-wheelbase option helps in that department, but the typical consumer in this segment seems to want it all without any shortfalls.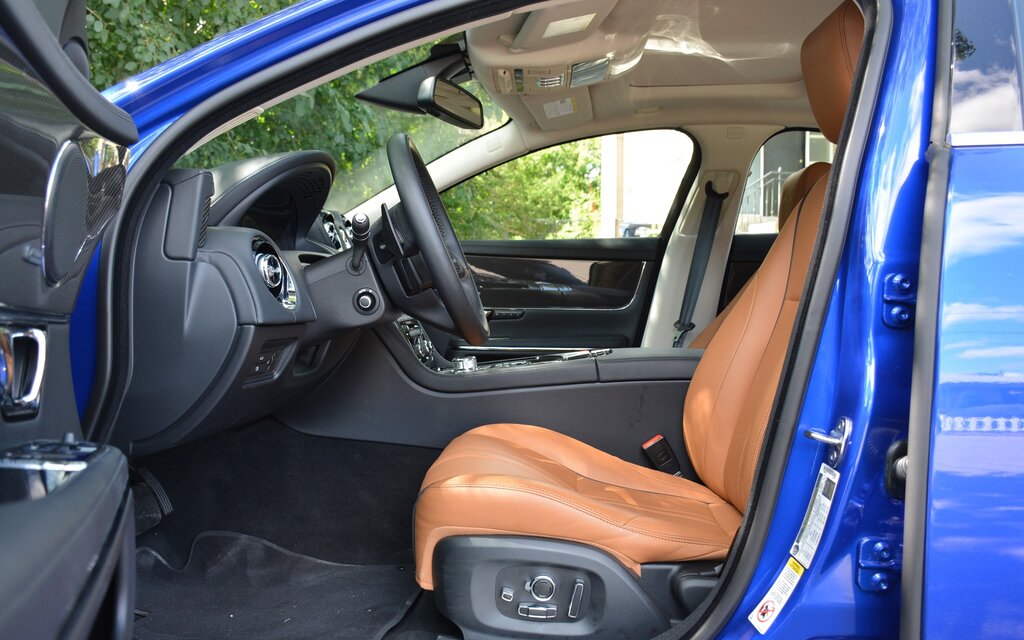 Fierce, yet smooth driving capabilities
In the standard wheelbase starting at $93,000, the XJ gets only one engine choice: a 340-hp, supercharged 3.0-litre V6 with 332 lb.-ft. of torque that's matched an eight-speed automatic transmission. An optional 470-hp, 5.0-litre V8 can be had with the long wheelbase.
The V6 has all the characteristics one would want in a luxury car: it's fierce and quick when it needs to be, and smooth at all other times. Its sophistication leads to a quiet environment that uses plenty of sound insulation to block any outside noise and vibration. What puts the ride all together is the effortless nature of the drive, from its instant acceleration to its cruising capabilities.
Its quickness gets transferred to the handling department with only subtle touches needed to steer this seductive feline around. Place it in sport mode, and it always seems like the more you push, the more you and the car gain in confidence. Thanks to its all-wheel-drive setup, the XJ continuously feels planted and ready to take on the twists of the road ahead.
As for fuel economy, the XJ is rated at 14.0 L/100 km in the city and 9.0 L/100 km on the highway. For the week-long test, I managed to stay close to its 11.8 combined rating with a real-world 12.3 after 200 km of driving.
Verdict
The 2017 Jaguar XJ retains its spot as one of the most endearing flagship vehicles on the market. For a car that was completely rebuilt close to a decade ago, it remarkably stays impressive from a few refreshes that has added Jaguar's forward-looking design approach.
In its segment, all the vehicles provide plenty of performance and cutting abilities. The XJ may not be as smooth or thrifty as the S-Class or 7 Series, but you'll be hard pressed to find one with better handling chops and quicker steering abilities; making it still a car that wants to be driven than be chauffeured in.
Share on Facebook