General Motors Doubles Down on Diesel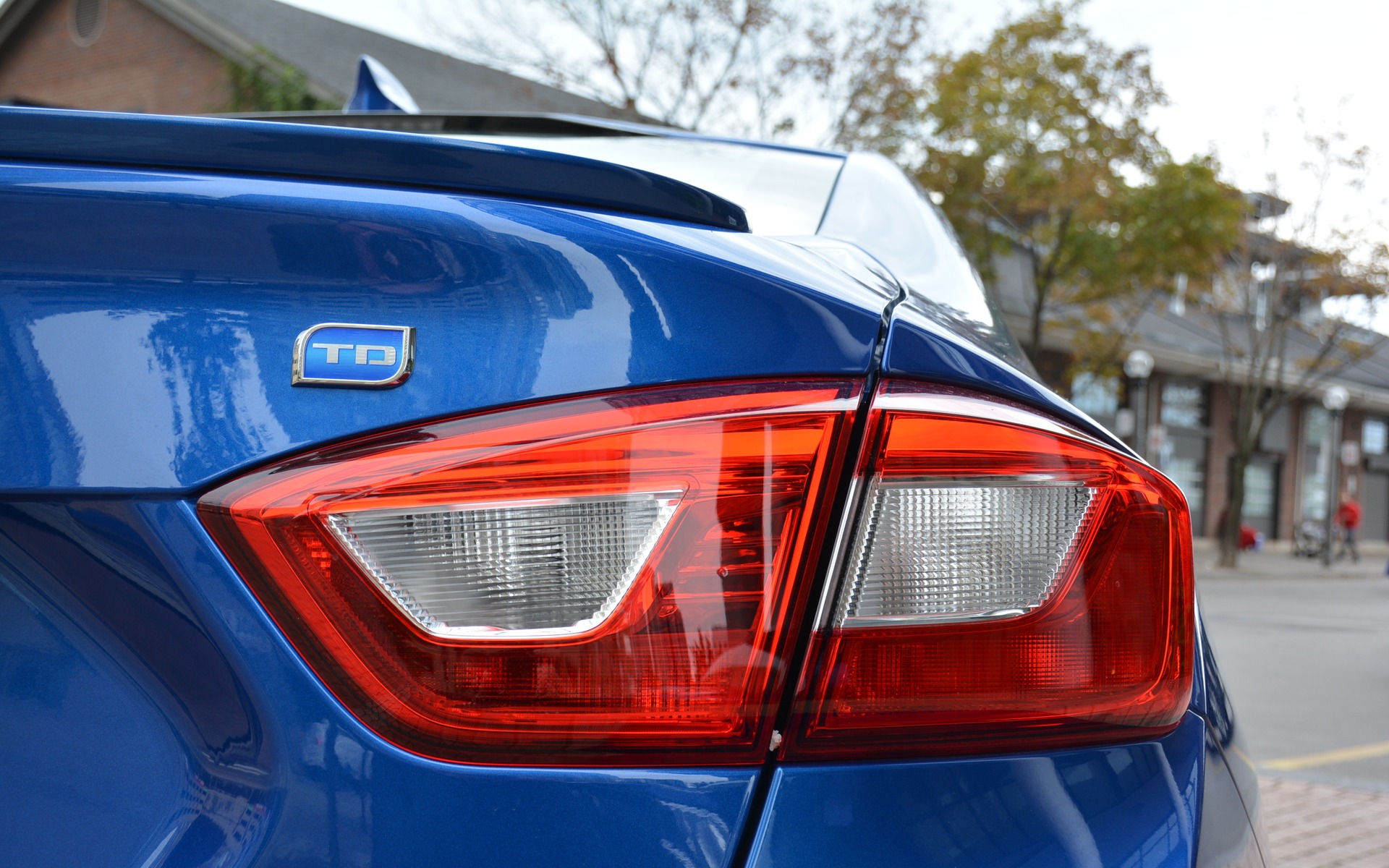 "I know that month very well—September 2015," exclaims Dan Nicholson, General Motors Vice President, Global Propulsion Systems, when asked about its prior diesel product planning cycle.
Back then, Chevrolet featured a 2.0-litre Cruze diesel engine and was getting ramped up for a big North American push. That all changed in September 2015 with the onset of the Volkswagen Group's emissions scandal known simply as "Dieselgate."
There's no need to get into the specifics of the defeat devices, nor the subsequent court dates and criminal charges, as it's well documented. However, the scandal not only rocked the giant German group, it had a major effect on the general perception of diesel powertrains around the globe, but especially in North America.
Even though Mercedes-Benz has bowed out of its North-American diesel game for now, other automakers have gradually added diesel to its arsenal with options in the Mazda CX-5, Land Rover Discovery and the trio of Jaguars in the XE, XF and F-PACE. However, no company has committed to diesels more than General Motors with 11 model options ranging from compact cars to SUVs to pickups in its Chevrolet and GMC lineups.
But the question remains: why is GM now placing diesel as an important piece of its overall fuel economy goals?
"Currently, there's a gap in the market and we see an opportunity for growth," explains Nicholson. "We're creating choice for customers by providing a beneficial technology that's still the most-efficient internal combustion engine out there, and that's something most of our competitors do not have."
Nicholson wouldn't provide any sales projections for diesels, as they're entering the market at an experimental stage that will be constantly evaluated. That typically wouldn't be a wise business decision, but GM is able to do this by leveraging its global portfolio that currently has 34 diesel offerings—14 of them from its recently sold-off Opel brand—that collectively sold 750,000 vehicles last year.
"Due to our diesel footprint around the globe, we have a relatively low break-even point," adds Nicholson. "As long as we can attract customers to our brands, and sell it at a reasonable price point for some share, that works for us."
Nicholson concedes that diesel isn't for everyone, already reaching its peak in Europe. The certain subset of customers GM is after are those that drive more than the average individual; predominantly on the highway. That's where the clean-sheet redesign of the 1.6-litre turbo-diesel (found in the Equinox, Cruze, Cruze hatch and GMC Terrain) come into play as a value proposition with best-in-class highway fuel economy numbers and larger tank range.
The front-wheel-drive version of the Equinox crossover sits at 6.0 L/100 km, the all-wheel-drive comes in at 6.1; while the Cruze sedan and hatch are rated at an impressive 4.6. According to a University of Michigan Transportation Research Institute study, diesel owners save close to USD$7,000 overall compared to a similar gasoline model over the ownership life cycle; that's seven times less re-fuelling per year.
Fun-to-drive and more quiet
Fuel economy and consumer choice are a big part of the diesel proposition, but its fun-to-drive quotient gives it that added bonus. A lot of that frisky character comes from its low-speed torque that provides 90 percent of its peak performance (219 lb.-ft. of its 240) between 1500 and 3250 rpm. In addition, a variable-geometry turbocharger generates strong torque at low rpm and more hp at higher rpm by continuously adjusting the engine for those ever-changing performance requirements.
We were able to take the Equinox diesel around the downtown Toronto core, and that initial acceleration certainly was evident in off-the-line city traffic. It's not going to win any races, rather it takes on that gradual and seamless acceleration without any downshifting from its six-speed automatic transmission (the nine-speed in the Cruze doesn't provide a fuel economy benefit in the Equinox due to its mass). Most importantly, that extra oomph is always at your disposal when needed.
Before Dieselgate, the biggest stigma diesels faced came down to engine noise. According to GM and through my ensuing drive, this previous problem has been addressed through a variety of technologies and parts with noise, vibration and harshness (NVH) constantly in mind from the get-go on this ground-up project. They even have a name for it—the Flüsterdiesel, otherwise known as the "whisper diesel."
The technical details are taxing, so in summary an aluminum block and bedplate assist with a lighter, stronger and quieter block; the intake manifold and its clamshell absorber provide a continuous mixture motion within the cylinder to meet torque, emissions and mitigate radiator noise; and a timing drive is placed at the rear as opposed to the typical front for more NVH mitigation. According to GM, all of this makes the 1.6-litre turbo-diesel engine 55 percent quieter at idle (750 rpm) and 65 percent quieter at 4000 rpm than the 2.0-litre Jaguar F-PACE diesel.
Both the 2018 Chevrolet Cruze and Equinox diesels are available now throughout Canada starting at $22,695 and $35,840, respectively.
Share on Facebook