Bugatti Chiron: Soaring to New Heights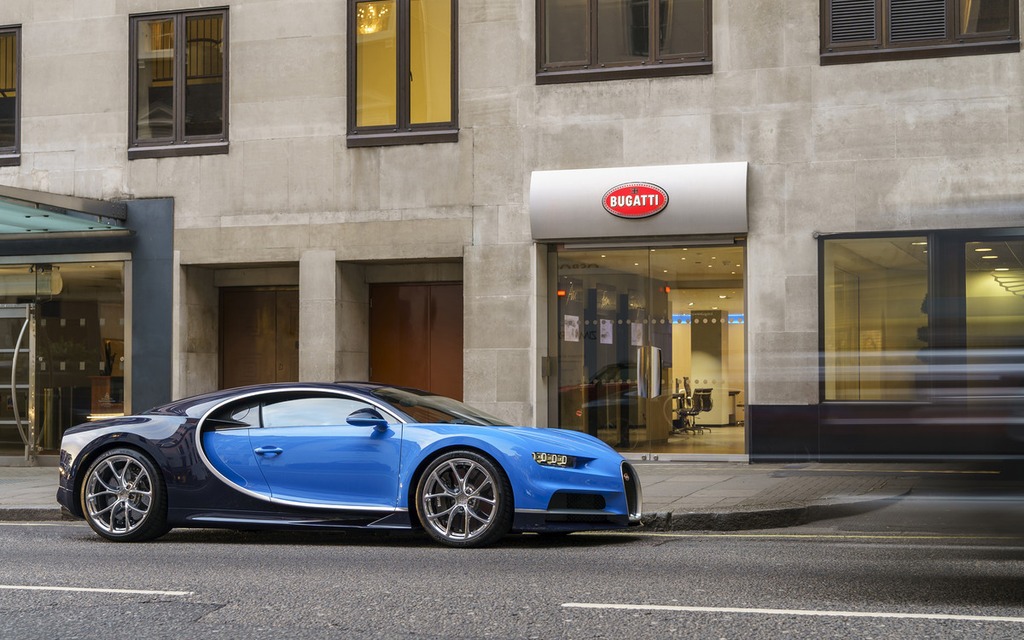 Bugatti is a legendary brand. In the early 20th century, Bugatti's fast and elegant cars were coveted by wealthy Europeans—and by Americans with the wherewithal to shop on the other side of the ocean.
After disappearing and attempting a comeback in the 90s with the EB110, Bugatti, now owned by Volkswagen, is back and bigger than ever!
In the 2000s, the French-operated brand released the Veyron, a speedster capable of reaching speeds above 400 km/h. However, the car was criticized for its weight and ungainly handling. In other words, it was a straight-line missile, not a race car.
With the Chiron, the Veyron's successor, things get serious. It's propelled by an 8.0-litre W16 quad-turbocharged engine; yes, an engine that can produce 1500 horsepower! It's like two V8 engines welded together. Thanks to its four-wheel drive system, the Chiron can accelerate to 100 km/h in under 2.5 seconds, reaching 200 km/h in 6.5 seconds and 300 km/h in 13.6 seconds, ultimately soaring to an incredible 420 km/h. Its top speed is actually by the tires, which can't withstand a higher velocity. Theoretically, with strong enough tires, it could exceed 463 km/h.
The Chiron has better aerodynamics than the Veyron and was also designed to be agile on the track. If we're to believe those lucky enough to have tested it out, it's mission accomplished! This is a cruise missile that doesn't miss its target. However, at over $2 million a pop, only a lucky few will have their fingers on the triggers.
Share on Facebook