Nissan Titan on the Rock: East Coast Living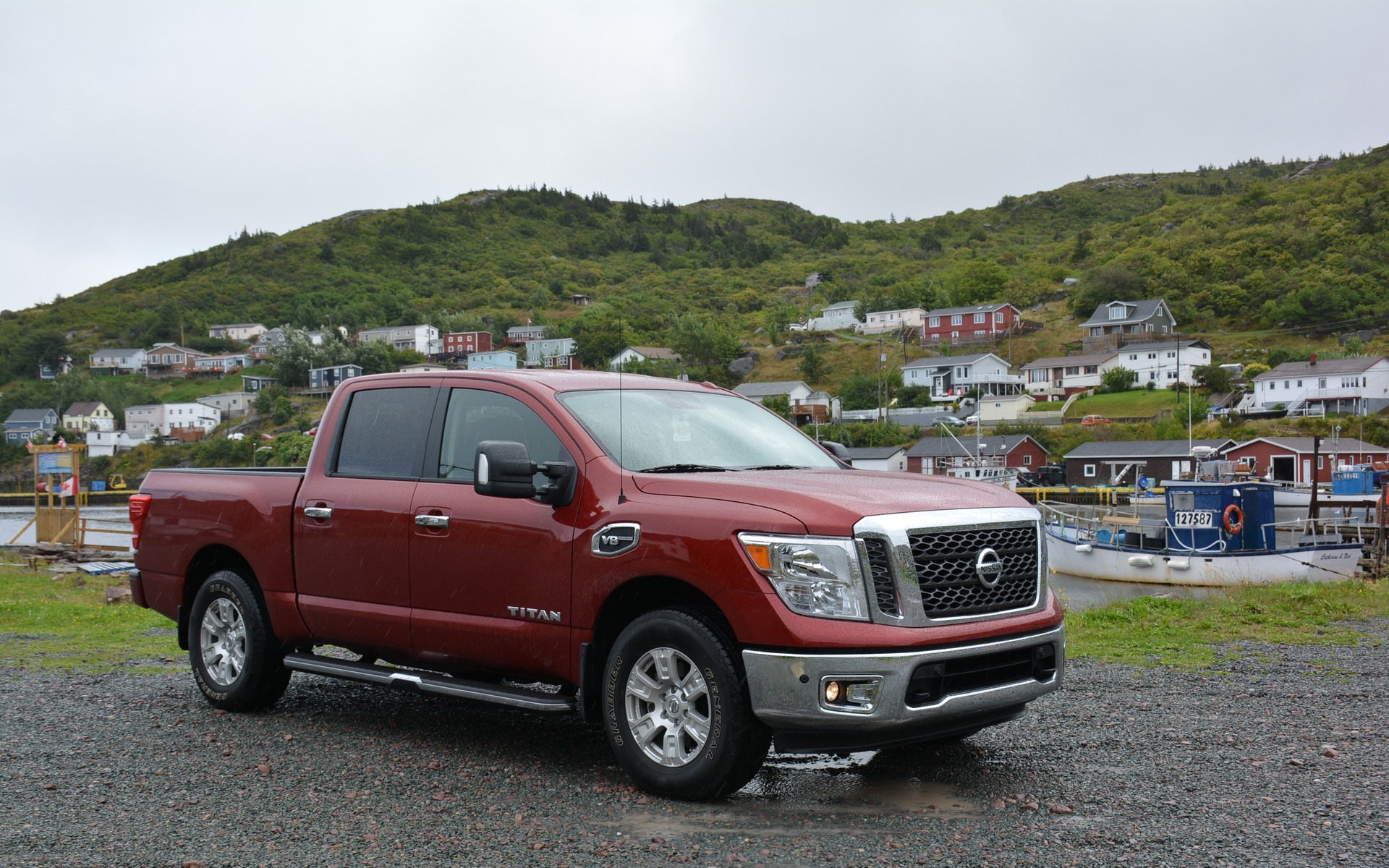 | | |
| --- | --- |
| Strong points | N/A |
| Weak points | N/A |
Full report
Whether it's wide open spaces, stunningly rugged and unfettered landscape, or the unique language of the people, there's something special about Canada's furthest eastern province of Newfoundland and Labrador. If that's not enough, the kindness of Newfoundlanders will win you over.
For those reasons, its capital of St. John's became the ideal stop for another tailgate adventure. However, this time, it's not about eating before a football game or concert, it was living and breathing an east-coast lifestyle.
Newfoundlanders are all about the outdoors, whether its fishing, farming or construction; working in the open air is a way of life. For most, this involves a pickup truck, so my colleague Brian and I opted for a 2017 Nissan Titan half-ton to see if it can tackle everything St. John's and its surrounding areas had to offer. This trip wasn't about speed, open roads and glamourous towing exhibitions, we would be getting our hands dirty and understanding the Newfoundland way of life.
Upon arrival, we met up with Rick O'Neill, the owner of O'Neill Nissan to pick up our Cayenne Red stallion for our stay. Not to be confused with the XD diesel version, this one is the regular crew cab gas version in SV trim that starts at a respectable $48,650 (base begins at $45,150 for the crew cab) with a standard 4x4 setup. Under the hood is a powerful 5.6-litre V8 that produces 390 hp and 394 lb.-ft. of torque—more than enough to get around the twisty, bumpy roads to be encountered.
Rick was setting us up with a longtime friend, Cpt. Joe O'Brien of O'Brien's Whale and Bird Tours for some whale and puffin sightseeing around the breathtaking area of Bay Bulls, a half-hour drive south from St. John's. But first, Cpt. Joe needed a boat transported from St. John's, so the Titan and its max towing capacity of 4185 kg (9220 lbs.) came to the rescue and gave us a chance to put it through some labour.
We grabbed a hitch, ball, trailer, and hooked everything up to secure the boat with help from Nissan's 360-degree around-view monitor with accompanied trailer guides. After a trailer light check (available as an option on the SV trim), we were locked and loaded and ready for Bay Bulls.
Nissan provides all the right gadgets in tow haul mode and trailer sway assist to create a stress-free ride, and that's what we got, minus the bumps and divots along the way. The navigation system lead us astray with only a few curse words to be had, but eventually we found our picturesque destination and Cpt. Joe.
No words can describe the boat ride on an immaculate sunny day. Every picture taken and memory stored played out like a postcard; we were taken aback. But just when we thought the day couldn't get better, Cpt. Joe had another surprise in store—a fish stew with fresh cod caught that morning. We offered up the back of our tailgate and had a feast on the dock.
Not being used to this amount of hospitality between Rick and Cpt. Joe, there was something we needed to do for them. But what?
Everywhere we went, we heard about this comforting, traditional boiled meal called Jiggs Dinner, otherwise known as Sunday Dinner. The origins of the feast are murky with one tale being named after local cod-jiggers or fisherman that would eat this after a hard day's work; another being named after an American cartoonist named George McManus who created a comic strip involving an Irish immigrant that ate corned beef and cabbage.
Regardless the tale, Jiggs Dinner is a staple of Newfoundland cuisine loved by all, and we were stoked to cook and prepare an outdoors meal for our hosts. And to be honest, a tailgate adventure isn't complete without a cooking element of our own.
We talked to some locals to figure out the ingredients and quickly learned there's literally only way to cook it, maybe a choice of meat, but definitely no recipe involving onions or garlic.
It all starts with a boiling pot of water, from there you add salt beef or riblets (we grabbed both), followed by turnips, carrots, potatoes and cabbage. To accompany this dish, we were able to secure from Rick a bag of peas pudding, as well as mustard pickles for some cold and crunchy accompaniments.
In order to get the rest of the produce, Rick sent us to Lester's Farm Chalet to meet another friend, Jim Lester. Jim took us to the farm fields to gather fresh produce straight from the ground, and once again we were provided the opportunity to utilize the truck. Lester's Farm had some of the freshest and largest vegetables I've come across, and we were able to assist them in moving crates of cabbage back to the chalet. With a capacity of 735 kg (1620 lbs.) of payload, the cabbage crates had no effect on driving and we were able to plow through the muddy fields for delivery. We had everything we needed for the Jiggs Dinner, and went along our way to prep for the night in our home on Jellybean Row.
Seeing how beautiful the terrain was, we had to find the perfect location for our tailgate, and Rick came through with a spot along the coast of Bay Bulls up in the hills. Three more people joined, bringing up two other Titans for a proper tailgate. There's no point in making a great meal, when you can't share with others.
After a two-hour boil, happy faces, great stories and a lot of laughs were had. There were also a lot of full stomachs, as the food luckily turned out quite well—impressive for a couple of city boys or mainlanders, as many like to say.
In the end, we put that Titan to work in a real-life setting. It was able to tow, haul, cruise and get dirty, all without a scratch. The true winners were Brian and I, as we were able to capture the essence of east coast lifestyle and meet a lot of great people along the way. The Nissan Titan allowed us to work hard, play hard, and break bread with our new friends. Not much more you can ask for.
Share on Facebook