Maserati Opens Dealership in Saskatchewan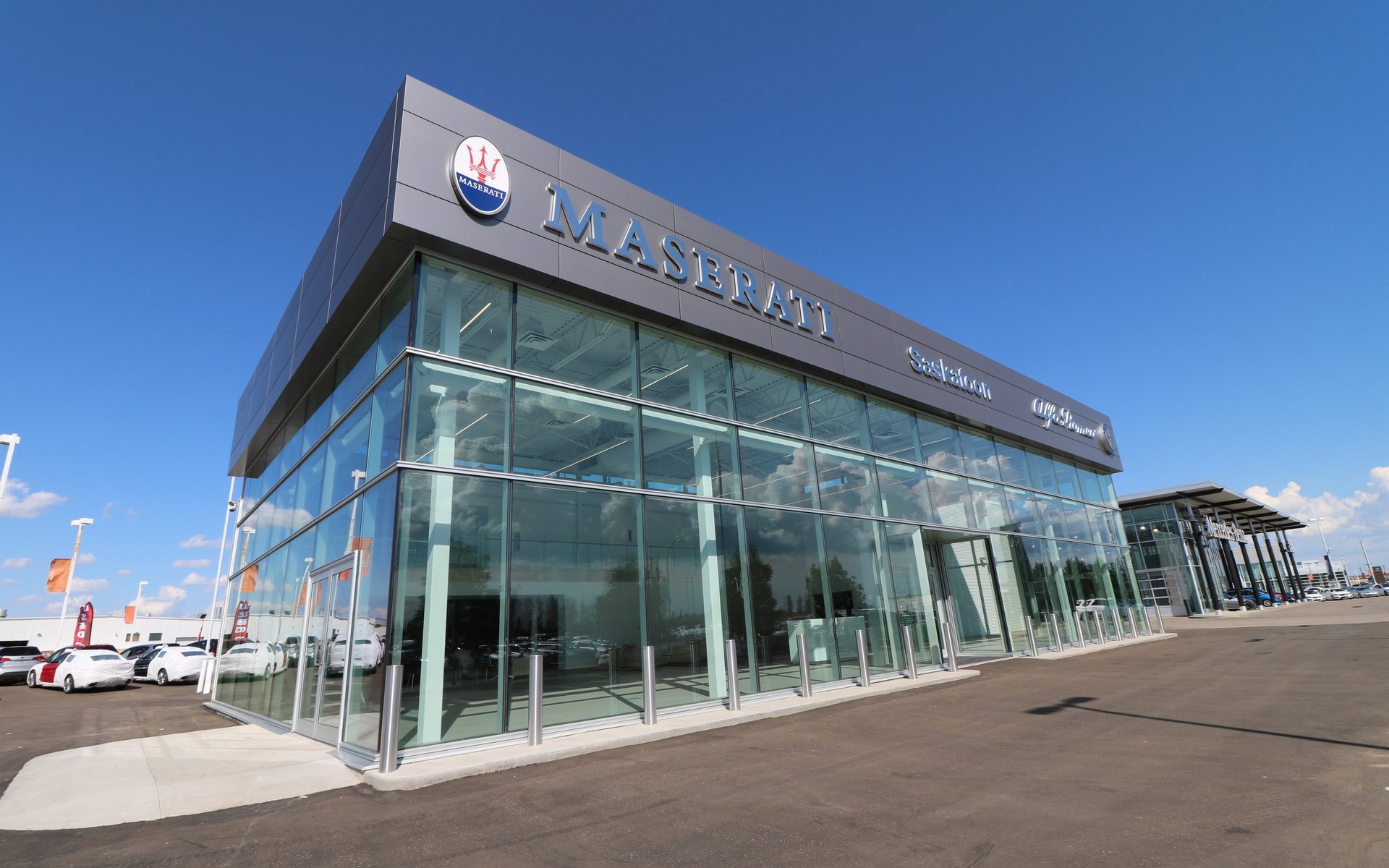 Italian luxury brand Maserati has just opened its ninth dealership in Canada, and will offer their product lineup in Saskatchewan for the first time.
Located at 703 Melville Street in Saskatoon, the new 1092-square-foot building features glass walls around the showroom and a modern service bay. It's surrounded by several other luxury-brand dealerships such as Mercedes-Benz, Audi, Acura, BMW and Lexus, and is close to the Willows Golf and Country Club.
"We've got quite a base of automotive enthusiasts in Saskatoon with a taste for luxury, creating a great opportunity to expand the brand in Canada," said owner Vaughn Wyant of the Wyant Group. "There's an increasing demand for comfort, style and performance, in every seasons, and Maserati's current lineup delivers on all these attributes."
In Canada, Maserati offers the Ghibli midsize sedan, the Quattroporte full-size sedan, the GranTurismo in coupe and cabriolet body styles as well as the Levante midsize SUV.
Share on Facebook