2019 Genesis G70 Sedan Unveiled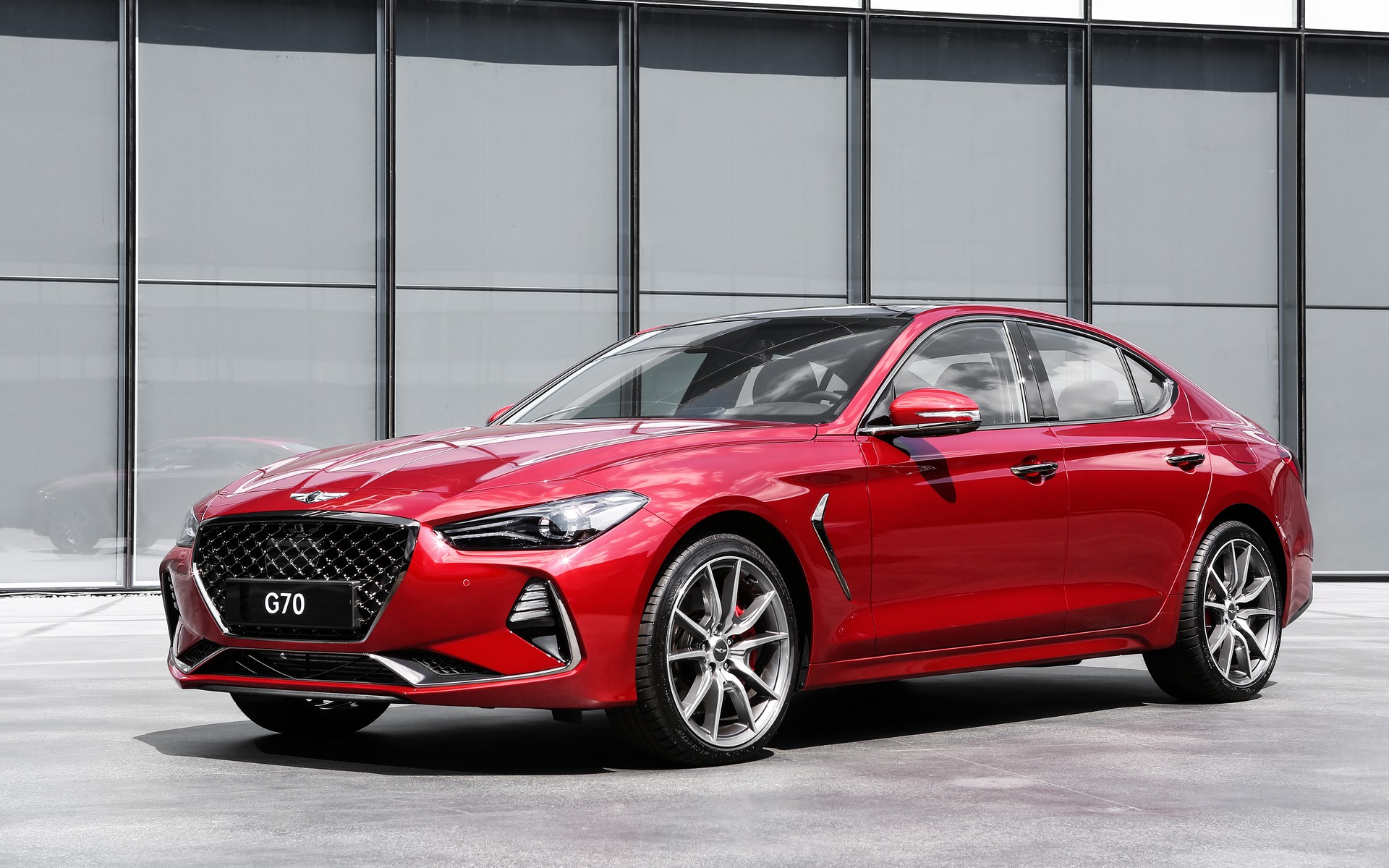 Korea's Genesis luxury brand has just released a few pictures of their third model, which will join its lineup in the spring of 2018.
The Genesis G70 is a compact-sized sport sedan set to rival the likes of the Alfa Romeo Giulia, the Audi A4, the BMW 3 Series, the Cadillac ATS and the Mercedes-Benz C-Class. Or will it be a little softer around the edges, and end up being a more direct competitor to the Acura TLX and Buick Regal? We'll have to wait and see.
A choice of two powertrains will be offered. Base cars will get a turbocharged, 2.0-litre four-cylinder engine, whose output is estimated at 249 horsepower and 260 pound-feet of torque. An optional Sport package will boost the horsepower count to… 251.
Uplevel trims will benefit from a twin-turbo, 3.3-litre V6 that produces 365 hp and 376 lb.-ft. of torque. The same engine can also be found in the Genesis G80 Sport as well as in the Genesis G90. According to the company, the G70 3.3T Sport will be able to reach 100 km/h from a standstill in 4.7 seconds and a top speed of 270 km/h.
The 2019 Genesis G70 has been developed through extensive testing at the Nurburgring circuit in Germany, and the Sport trim will include variable-assist steering and electronically controlled suspension damping. All versions of the sedan will feature a launch control system, electric-assist steering, a multilink rear suspension, rear-wheel torque vectoring and a limited-slip differential. No word on the availability of all-wheel drive, though.
Inside, the G70 will be dressed up with aluminum door pull handles, quilted leather door trim and metallic speaker grilles. Nappa leather seat upholstery will be available, and five different interior colours will be offered.
By 2021, Genesis is promising six new models, including utility vehicles and electrified powertrains.
Share on Facebook