Audi Aicon: A Level 5 Autonomous Concept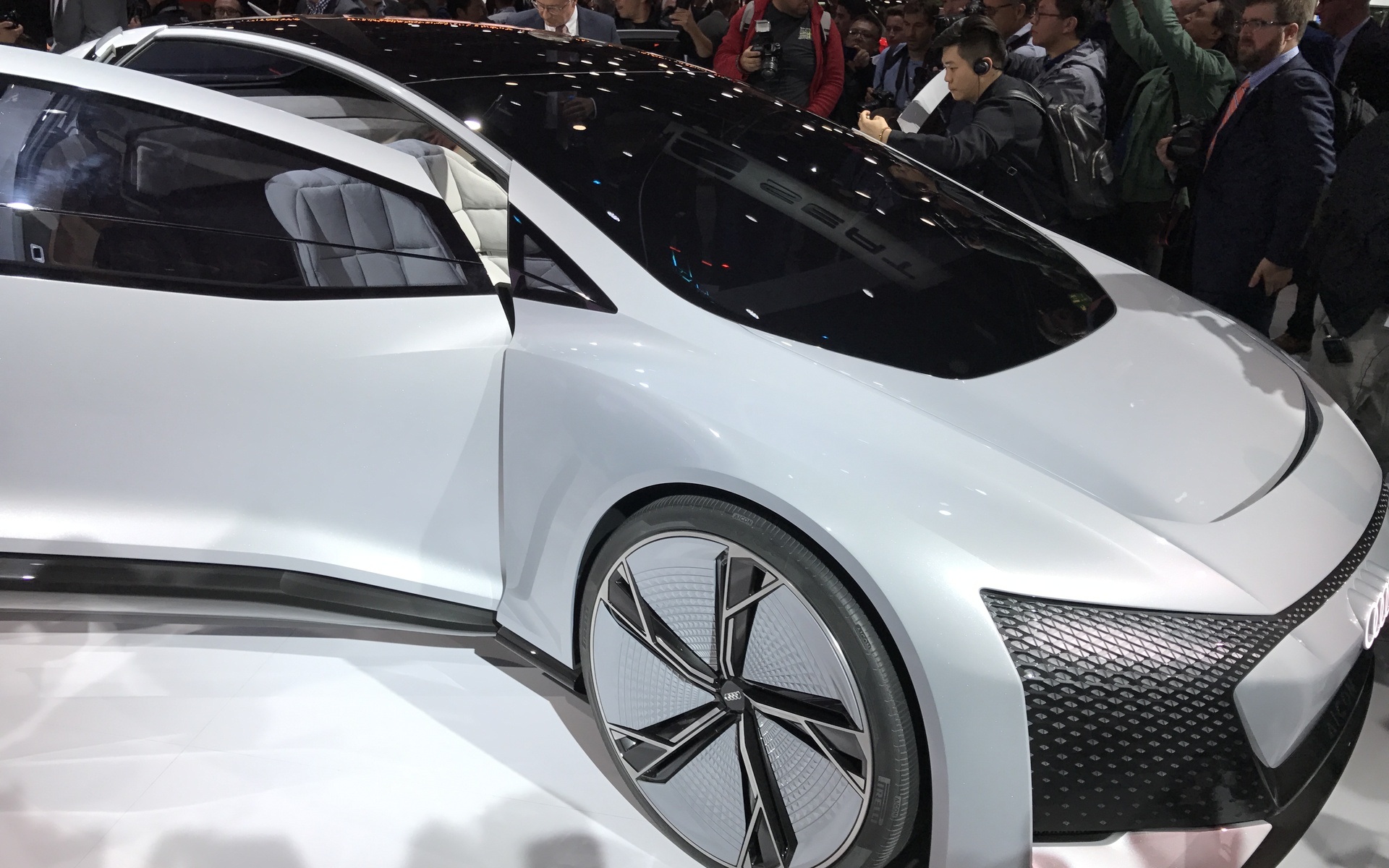 FRANKFURT, Germany – Audi is all about autonomous driving at the 2017 Frankfurt Auto Show. They've unveiled the Aicon four-door concept car with a 2+2 configuration and level 5 autonomous driving capabilities.
With level 5 autonomous driving, the vehicle has neither a steering wheel nor pedals, and the "driver" is just another passenger. The Audi Aicon concept car is a large vehicle brought to life by four electric motors and, according to the manufacturer, it has an operating range of 700 to 800 kilometres.
This level 5 self-driving concept car allows occupants to tend to other matters without having to guide the vehicle or to take control at any time while the car brings them to their destination. Its passenger compartment is reminiscent of first class on an airline. Comfort, connectivity and luxury are the watchwords of this concept car. It features large windows and dimensions superior to those of the most recent generation of the A8 luxury sedan with extended wheelbase.
The Aicon concept has 26-inch alloy wheels and wider fenders that seem inspired by the brand's quattro models, giving the vehicle a great deal of presence. The inverted hexagonal Singleframe grille will become a key design element of other potential electric Audis.
The Aicon concept car has no headlights or conventional lights. In their place, there are surfaces with hundreds of three-dimensional pixels that can become any colour and can be animated. That allows a ton of possibilities for communicating with other road users, whether they're drivers, cyclists or pedestrians. Furthermore, the Audi Aicon concept car is equipped with laser and radar systems that replace the long-range headlights of a conventional vehicle and, when passengers leave the vehicle, a mini-drone is deployed to light the way to their destination at night.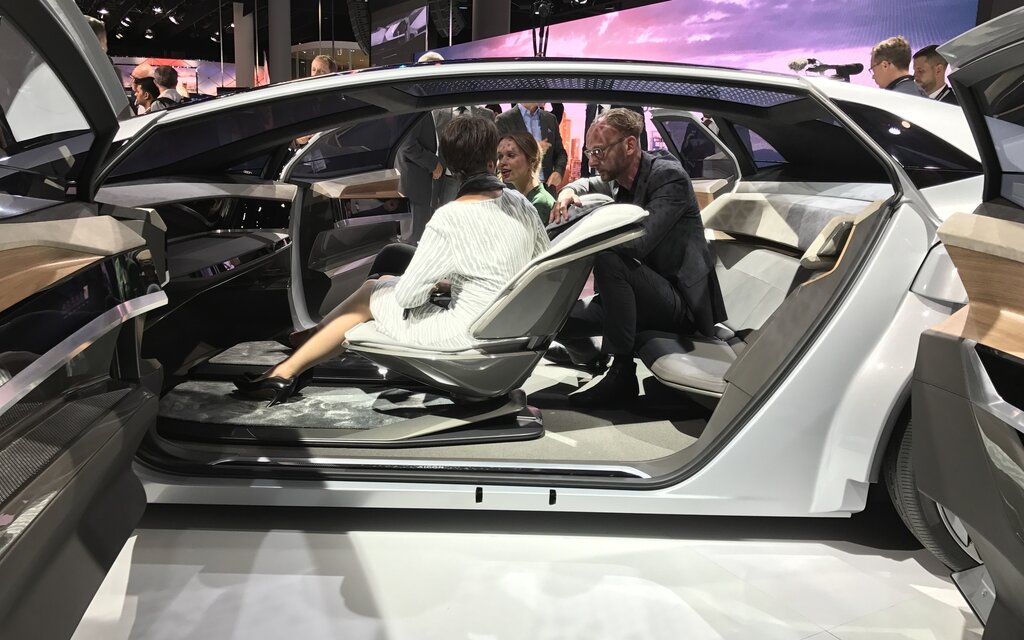 The Aicon concept car has a 2+2 configuration with a two-seat bench in the back and two sliding seats in front. These two seats can pivot 15 degrees and are not fixed on rails. Instead, they sit on the same platform that passengers rest their feet on. The cargo hold is made up of two compartments with a total capacity of 660 litres.
With neither a steering wheel nor pedals in the cabin, there's only a central screen to remind the occupants that they are on board a vehicle. It helps them communicate with it using PIA, the vehicle's electronic assistant, which recognizes the passengers by detecting their smartphones. In the Aicon concept car, passengers can surf the internet or navigate social networks.
Entirely electric, the Aicon concept has four motors located on the vehicles' front and rear ends. These mills are supplied by a battery pack housed on the vehicle floor. The total power of the four motors is the equivalent of 350 horsepower and torque is rated at 405.7 lb.-ft. Audi claims that the operating range is 700 to 800 kilometres and the 800-volt high voltage system recharges the car up to 80% in less than 30 minutes. The Aicon concept is also equipped with four-wheel steering, which give it a turning radius of 8.5 metres.
Audi is also introducing a concept car in Frankfurt that was developed based on the e-tron Sportback concept, a coupe-like SUV that was first unveiled at Auto Shanghai. Equipped with the Audi Intelligence system, this concept is capable of level 4 autonomous driving, which means that it is full autonomous in certain specific environments, like on a highway or in a garage. However, the driver has to take control of the vehicle once it leaves these well-defined places.
Moreoever, the German brand is also presenting the new 2019 Audi A8 that comes factory standard with Traffic Jam Pilot and is capable of level-3 autonomous driving. We took it for a test drive just last week in the Dusseldorf area. Audi's Traffic Jam Pilot is the definition of level 3 autonomous driving, in that the car completely takes over from the driver under specific conditions. And Audi confirms that the brand will take complete responsibility in case of an accident.
Share on Facebook