2017 Mercedes-Benz GLE 550e: The New Green Card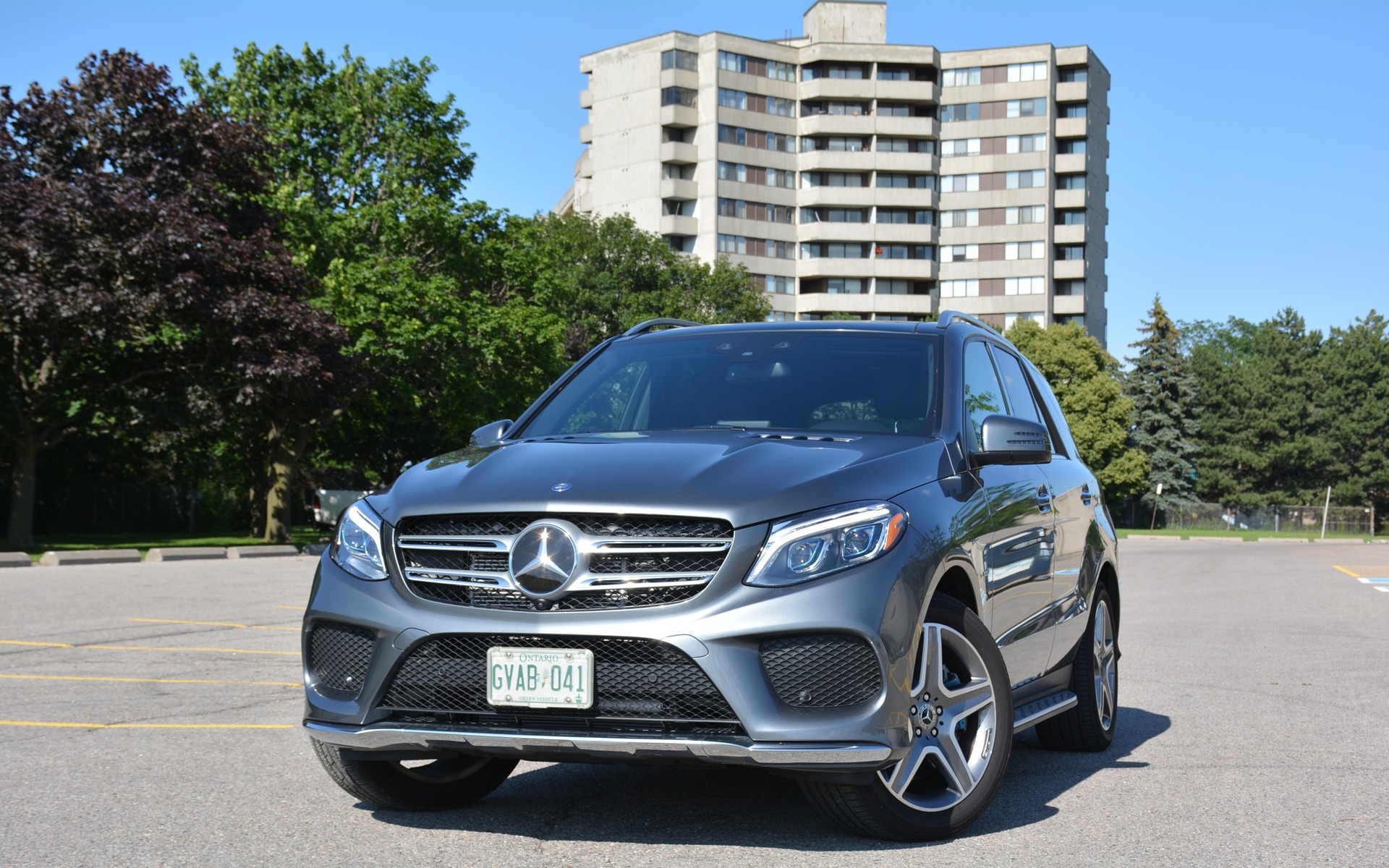 Strong points

-Comfortable ride
-Fuel economy savings
-Sharp looks

Weak points

Expensive to begin with
Add-ons make it more expensive
Only comfortable for two adults in rear
Full report
As the auto industry turns to alternative powertrains and SUVs, the Mercedes-Benz GLE 550e would appear as an ideal choice for today's environment. This new offering is a sign of the times, as the German brand's new plug-in hybrid, midsize SUV replaces the turbo-diesel GLE 350d.
The 550e receives the same refined look as its gas counterpart, along with a total of 436 horsepower and a combined fuel economy rating of 11.1 L/100 km. However, at a starting price tag of $83,000, is the GLE 550e worth it? For $19,200 less, consumers can opt for the base GLE 400 that boasts 329 ponies of performance coming out of its six-cylinder engine, and that's coupled with a combined fuel economy rating of 11.7 L/100 km.
Those similar numbers would make many stop in their tracks to save a substantial amount of cash. That alone provided reason to take a closer look at the 2017 Mercedes-Benz GLE 550e, and see what it's all about.
Let's start with its ride
Under the hood, the 3.0-litre twin-turbo V6 totals 436 hp and 479 lb.-ft. of torque that's matched to a seven-speed automatic transmission. Those two totals are aided by a 85-kW electric motor that can operate in pure electric drive mode for up to 30 kilometres, thanks to a 8.7-kWh lithium-ion battery pack.
There are different drive mode settings to play around with including Individual, Comfort and Sport, but for most of my time, I placed it in comfort mode for that smooth and gentle ride that most Mercedes products provide. The 550e was no different, except for a few noticeable transitions from gas to electric. However, that's commonplace with most hybrids, and that includes a heavy dose of its auto start/stop system.
With lots of torque at its disposal, the GLE 550e accelerates out of the gate quickly. As you get to your desired cruising speed, the SUV stays nimble and planted on curves despite its 2475-kg curb weight in a quiet and smooth manner. That tone continues over bumps and cracks, as the SUV glides over them without much fuss.
However, the real reason to choose the plug-in hybrid version is for its fuel economy savings. During my test week, I managed to achieve its exact 11.1 L/100 km combined rating. For the 225 km I put on it, 63 of those were in pure electric mode—a 28% mark of my time behind the wheel. Not a bad number, considering I never recharged the battery, proving a higher percentage could be achieved through a quick recharge each day. According to Mercedes-Benz, the 550e can be juiced up in less than two hours on a Level 2 charger.
Same style and comfort
Outside of the actual charging dock slightly hidden at its right rear, a plug-in hybrid badge, and the 'e' placed after the 550 nameplate in the back, there's no discernible difference from its gas counterpart.
The 2017 Mercedes-Benz 550e is a sharp-looking SUV that captures plenty of attention from its bold and edgy front fascia featuring a crisp chrome grille and sculpted fenders. Its body language continues that excitement with 20-inch 5-spoke AMG wheels, a roof rack, shiny side steps, and somewhat-oblong dual exhausts that finishes off its look.
Inside, the GLE 550e receives the same luxurious treatment as other Benz SUVs. My tester was decked in black leather upholstery that's complemented by glossy black trim. Both treatments come together to form a comforting environment surrounded by a floating eight-inch infotainment display screen.
My biggest negative still comes down to the infotainment unit being difficult to use and the redundancy of controls to work the COMAND system. There are too many buttons, toggles, turns to be used in order to get what you want. There's a new infotainment version already being used in other Mercedes-Benz products, so hopefully it won't be long until it finds its way into the GLE.
As for space, seating is plentiful in the front and rear for four adults. It should be noted that the battery pack takes up a little space, making that middle back row seat more suited for a child. But once settled, occupants will enjoy some of its amenities including a heated steering wheel and heated seats for both rows (rear-seat heating is part of the Premium Package). However, be warned, ventilated seats can only be found as a stand-alone feature known as Climate Comfort Front Seats, and it wasn't even a part of the extra $15,240 add-ons placed into this test vehicle.
The good news is you don't need all of those extras, as the GLE 550e comes already equipped with a heated windshield washer system, hill start assist, LED daytime running lights, and safety technology in the PRE-SAFE system as well as PRE-SAFE PLUS for rear-end collisions.
Verdict
Rarely do automakers reveal a breakdown of sales between coupes or sedans, nor hybrids or gas models. For the GLE, we can only assume that hybrid sales are low. It's an industry-wide issue, and the same can be said for its natural PHEV rival, the BMW X5 xDrive40e.
The 2017 Mercedes-Benz GLE 550e's higher price tag makes it hard to pull the trigger. With the base 550e ringing in at $83,000, you do get standard leather seating, some safety technology and better fuel economy, but that may not be enough to make that jump. On the flipside, if you do enjoy a "green" ride, the hybrid offers up the some great looks and smooth ride with less trips to the gas station.
Share on Facebook