2018 Chevrolet Equinox: 6.0 L/100 km on the Highway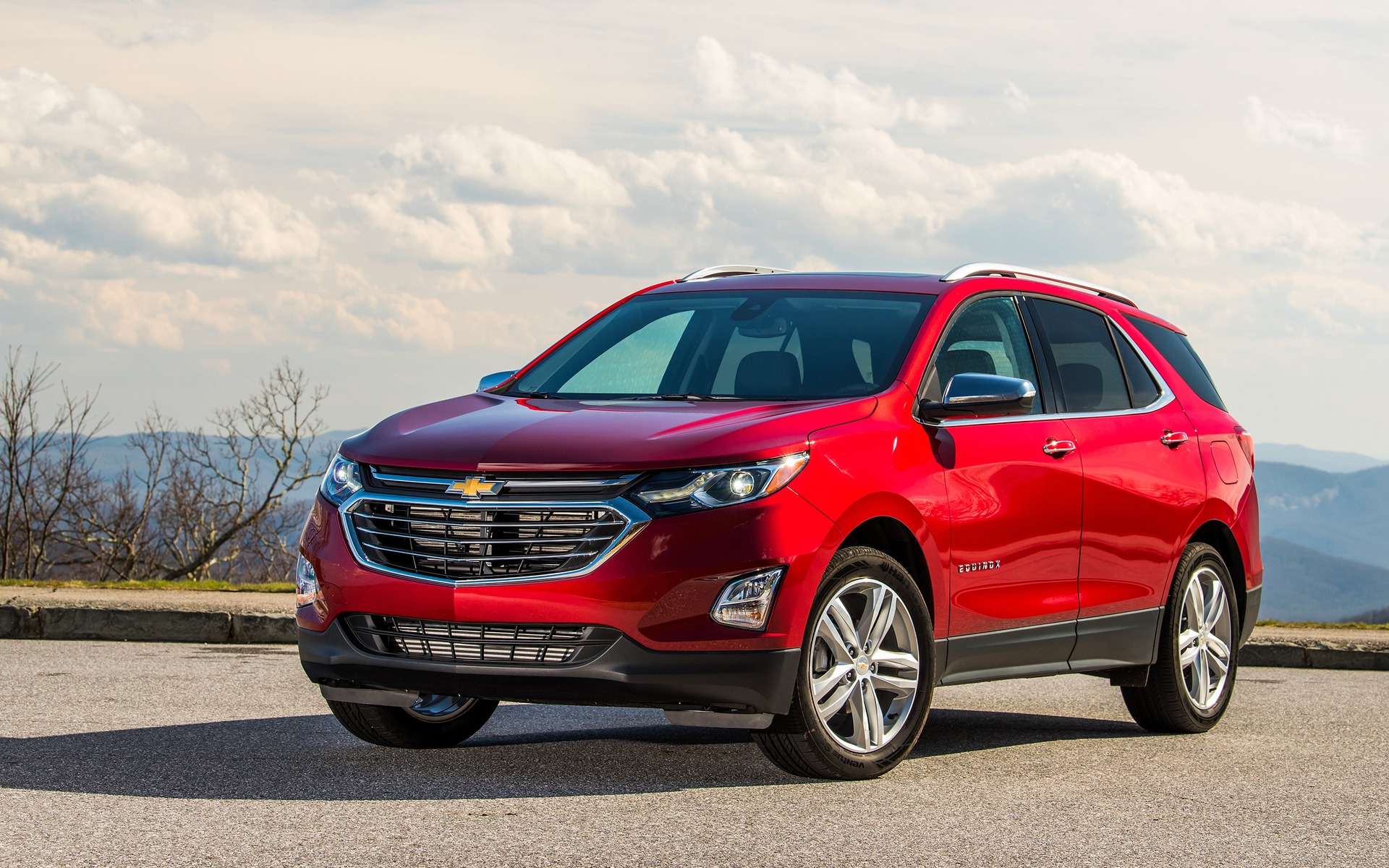 Hot off a complete redesign, the Equinox compact SUV is now available with a turbo-diesel engine that should provide great fuel economy.
As standard, the 2018 Chevrolet Equinox is equipped with a turbocharged, 1.5-litre four-cylinder gasoline engine that develops 170 horsepower. With the optional all-wheel drivetrain, this powertrain boasts city/highway fuel consumption of 9.8 / 7.9 L/100 km.
A turbocharged 2.0-litre, gasoline four-cylinder engine is also available, with an output of 252 horsepower. Equipped with this powertrain, the Equinox gets city/highway figures of 10.9 / 8.3 L/100 km.
However, the new 1.6-litre, turbo-diesel four-cylinder engine would be the best choice for those who drive long distances, as Chevrolet has just announced a highway fuel economy rating of 6.0 L/100 km. That's for a front-wheel-drive Equinox, while an AWD version should consume about 0.6 L/100 km more.
The turbo-diesel engine produces 137 horsepower, but 240 pound-feet of torque, 90% of which is usable between 1500 and 3250 rpm. The diesel-powered 2018 Chevrolet Equinox starts at $33,945 before freight and delivery charges of $1,700. The Equinox diesel with AWD is available from $36,345.
For now, the Equinox is the only compact SUV in Canada to offer a diesel powertrain. However, the Mazda CX-5 diesel should also be on sale before the end of the year.
Share on Facebook