Improvements for the 2018 Subaru Legacy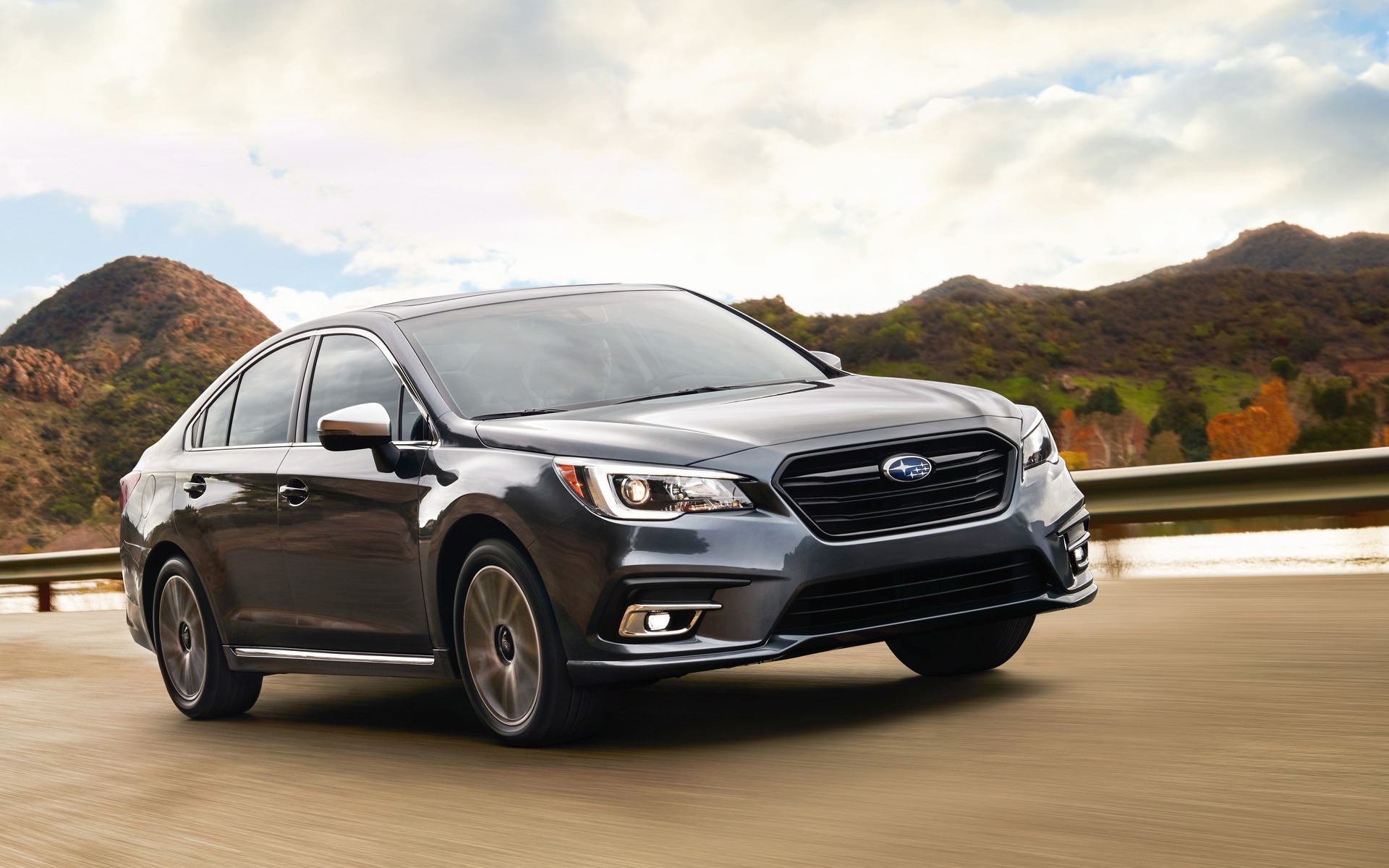 The Legacy midsize sedan may not be the most popular car in its segment, but it's the only one that offers all-wheel drive across the board to confront our Canadian winters.
For the 2018 model year, the Legacy obtains some cosmetic tweaks front and rear for a slightly edgier look, in addition to new alloy wheel designs. Inside, the instrument panel received an update, while door trim and seat patterns have changed as well.
Just like in the 2018 Subaru Outback, the Legacy's 2.5-litre engine loses its manual transmission option. However, the continuously variable automatic gains a manual mode with seven programmed gear ratios to simulate the feel of a conventional automatic. Stopping power and steering feel are also improved, according to Subaru.
A 6.5-inch infotainment system is now standard and incorporates Apple CarPlay and Android Auto, while an 8.0-inch screen is available on higher-end trims. The car is quieter with the addition of acoustic glass in the front doors, and the available EyeSight system gets improved functionalities, too.
The 2018 Subaru Legacy starts out at $24,995 before freight and delivery charges, while the 2018 Outback's pricing has also been announced, and both models will hit dealerships this summer. Here is the complete MSRP breakdown.
Legacy 2.5i: $24,995
Legacy 2.5i Touring: $28,295
Legacy 2.5i Touring with EyeSight package: $29,795
Legacy 2.5i Sport with EyeSight package: $31,695
Legacy 2.5i Limited with EyeSight package: $33,795
Legacy 3.6R Limited with EyeSight package: $36,795
Outback 2.5i: $29,295
Outback 2.5i Touring: $32,795
Outback 2.5i Touring with EyeSight package: $34,295
Outback 2.5i Limited: $36,795
Outback 2.5i Limited with EyeSight package: $38,295
Outback 2.5i Premier with EyeSight package: $39,195
Outback 3.6R Touring: $35,795
Outback 3.6R Limited: $39,795
Outback 3.6R Limited with EyeSight package: $41,295
Outback 3.6R Premier with EyeSight package: $42,195
Share on Facebook