2017 Volvo V90 R-Design: a Sportier Swedish Beauty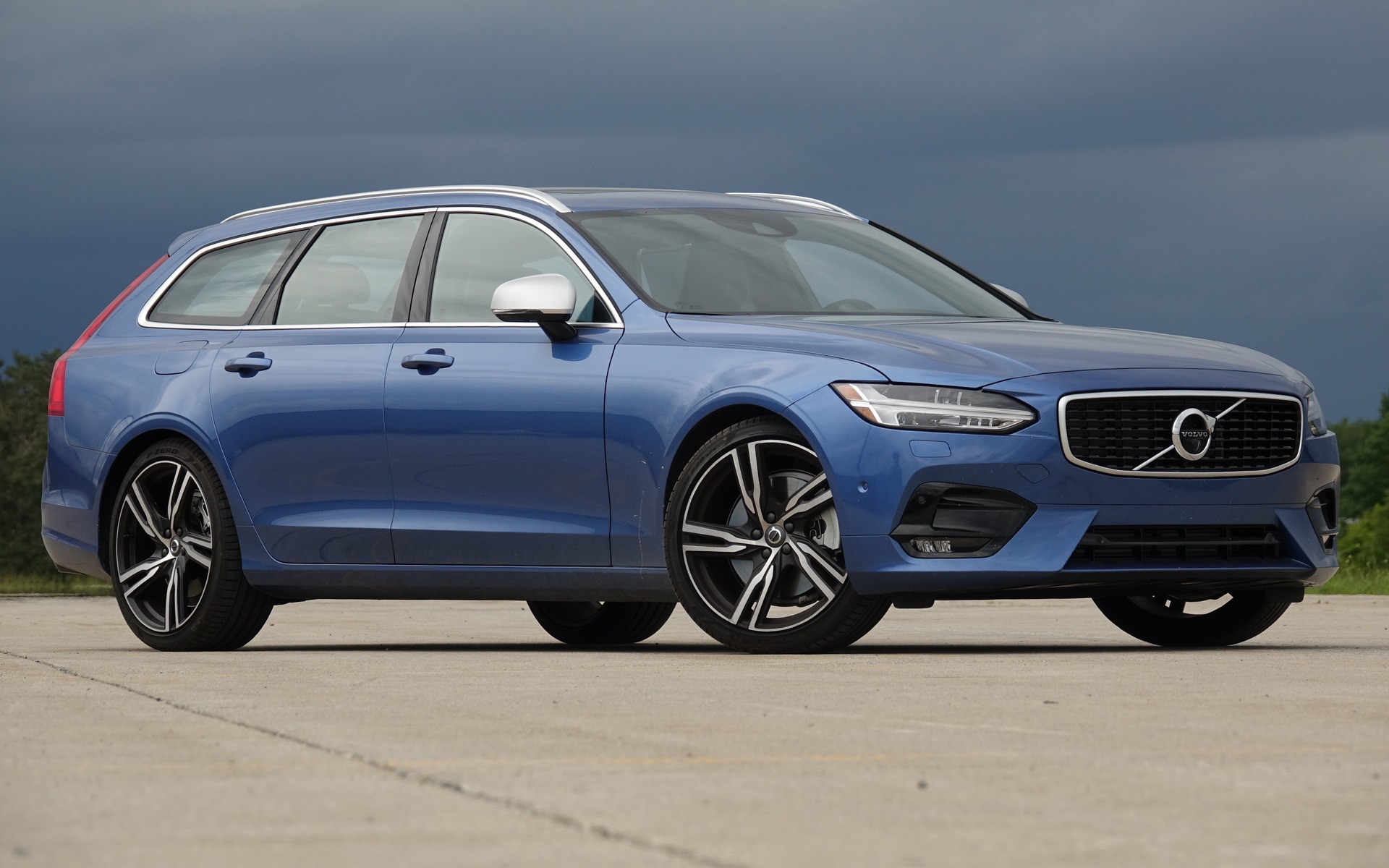 Strong points

The most beautiful wagon, hands down
Enhanced performance with the Polestar treatment
Even more solid and stable handling
Wonderfully comfortable and spacious

Weak points

Left rearview mirror blocks your view in turns
Price skyrockets with options
Long for city parking
Reliability still unknown
Full report
MIRABEL, Quebec – Although beauty is in the eye of the beholder—including when it comes to cars—there's no debate about the beauty of Volvo's new V90 wagons. Well, almost no debate. To the antisocial buzzkills who think otherwise, we have message for you: too bad.
Amazingly, the cabins of these svelte Swedish cars is at least as nice as their bodies, and pretty much the same thing goes for their powertrains, comfort and handling.
The Volvo V90 offers a combination of agility, flexibility and smoothness that is both unique and truly refreshing, especially in a category where impregnable German rigour remains the benchmark.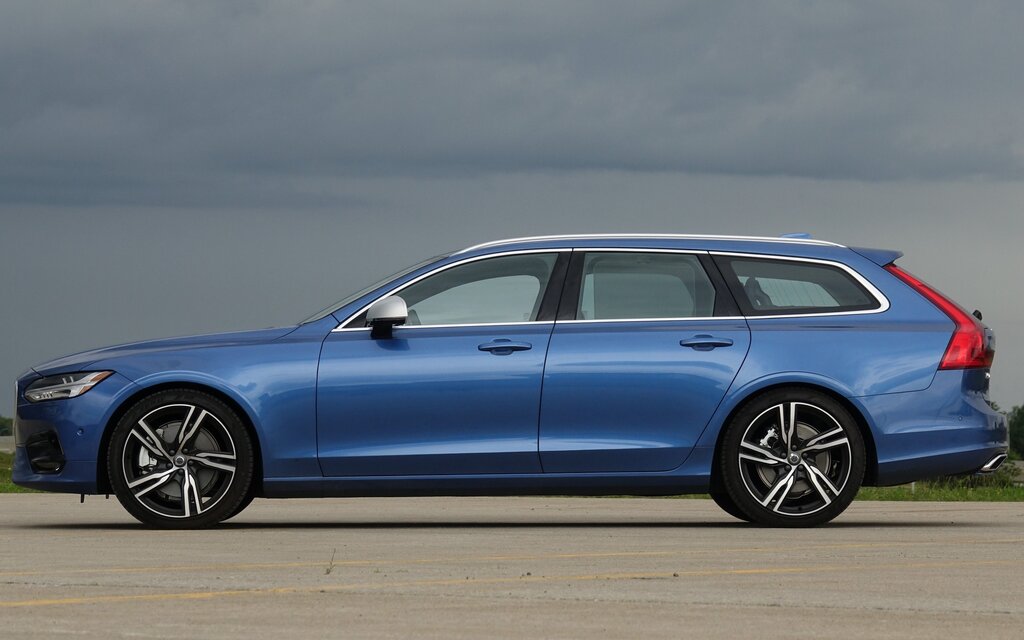 The R-Design touch
That doesn't stop some clients from wishing the Volvo V90 was a little more exciting, confident and distinguished. Or at least that's what we heard from the Volvo brass that recently presented an R-Design version of their new wagon to us.
The brand believes that this vehicle will attract younger buyers than other Volvo vehicles, and that these customers are passionate about wagons and will appreciate the V90 R-Design's sporty look, performance and sharper handling. They prefer wagons to SUVs, and appear to live mainly in Quebec as Volvo is expecting to sell half of all of its V90 wagons in La Belle Province.
In any event, the R-Design recipe is already paying dividends for the XC90 SUV, which was the first to benefit from the superb Scalable Product Architecture (SPA) platform that has since given us the S90 sedan, the V90 wagon and its burlier sister, the V90 Cross Country.
To create the R-Design, they began by equipping the V90 with a sport suspension with firmer springs and sturdier dampers to better control the performance tires mounted on special 19-inch alloy wheels. R-Design units also feature LED headlights and a few exclusive mouldings and body details.
Standard equipment includes numerous other features, such as a pair of shift levers behind the steering wheel, nubuck leather upholstery, a navigation system, four-zone climate control and a glut of Volvo's trademark safety systems.
The V90 R-Designs that we drove all got the Polestar treatment, which increases output of their supercharged and turbocharged, Drive-E 2.0-litre four-cylinder from 316 to 330 horsepower and its torque from 295 to 325 lb.-ft. That's nothing to sneeze at.
With the other options that were added (Convenience, Climate Control, Leather and Vision Packages) in addition to the Bowers & Wilkins sound system, 20-inch wheels and the air suspension (in one of the three tested), the price of our R-Designs ranged from $64,450 to $79,930 for the most expensive. Again, nothing to sneeze at.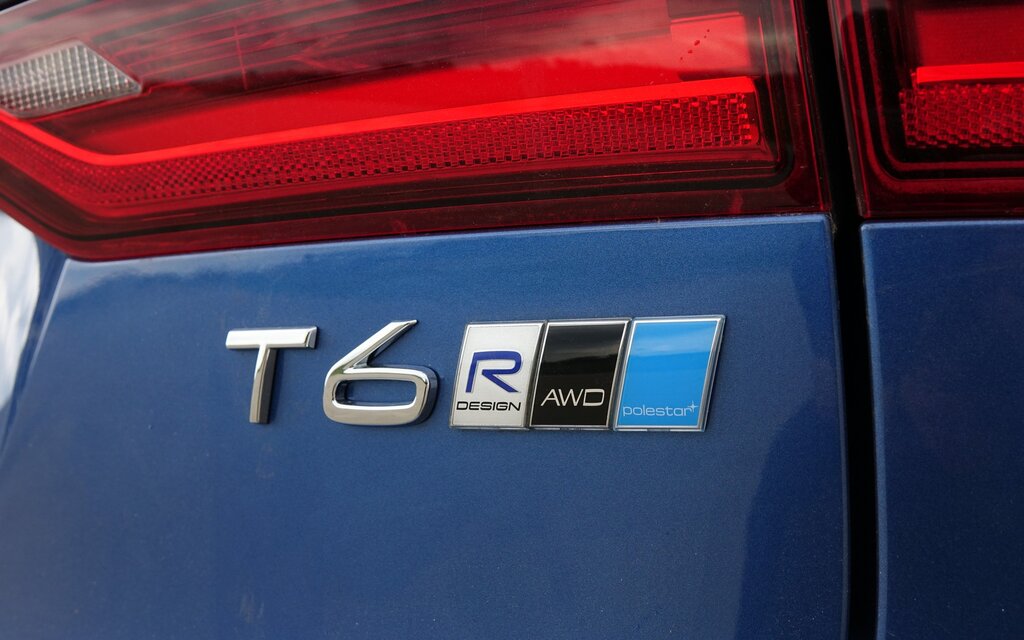 A classic Laurentian route for driving enthusiasts
We were able to discover and explore the performance and handling of these V90 R-Designs on a long loop that took us from the ICAR Circuit in Mirabel towards Lachute. From there, we took the wonderful Route 327 that snakes its way to Arundel and finally to Mont-Tremblant with countless curves of all lengths and radiuses along the way.
These two sections and the more peaceful return to ICAR on Route 117 and Autoroute 15 helped us gauge and appreciate the R-Design's comfort level, which remains virtually identical to what you get in the V90.
To be honest, it felt like an excellent cross between the V90 and the V90 Cross Country, but with a lower body. The ride is a little firmer, but never harsh, and the steering is a bit firmer, too. The big winner is the V90 R-Design's overall balance, although the regular V90 isn't lacking in that department whatsoever. They got it all just right, which isn't always the case for sport versions.
The extra power and torque that you get from the Polestar treatment are significant, much appreciated features to the V90 R-Design, and I recommend it wholeheartedly. Why deprive yourself, especially considering that this is the kind of wagon you choose for enjoyment in (almost) all its forms? Then again, with all that space in the back…
Share on Facebook