Get behind the wheel of a Micra Cup race car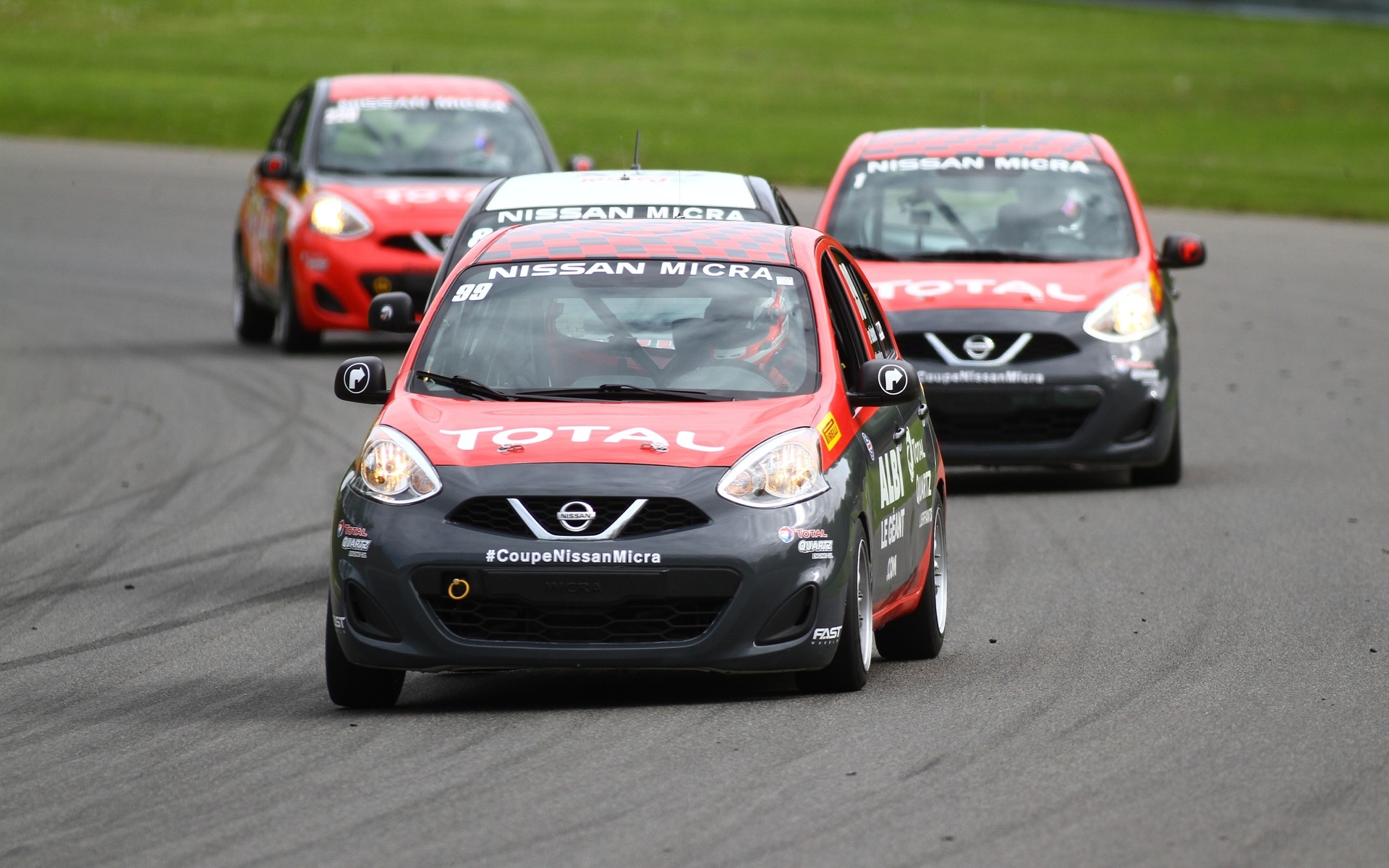 On Sunday June 18, at the Circuit ICAR in Mirabel, Nissan Canada and JD Promotion & Competition, with the collaboration of Total Canada, are organising an event called the "Discovery Experience," a unique opportunity to take the wheel of a Micra Cup race car.
For $295 plus taxes, you'll get the chance to drive the little race car around ICAR's circuit, accompanied by one of the series' pilots, including Olivier Bédard (2015 Micra Cup Champion), Xavier Coupal (2016 Champion) and Valérie Limoges (5th overall in 2016). A briefing session will be followed by a 20-minute track session.
To top it off, each participant will get the chance to get back on the track, this time as a passenger in a Nissan GT-R—the 565-horsepower sports car nicknamed Godzilla—for a lap at full speed, accompanied by one of the three pilot instructors.
To participate, simply visit http://www.micracup.com/eventregistration and register on-line. Note that all Micra Cup cars are equipped with a five-speed manual transmission. Hurry, only 30 spots are available. Sunday, June 18 is Father's Day… wouldn't this make a great gift for Dad?
Share on Facebook