2017 BMW 330e: Boosting a Stalwart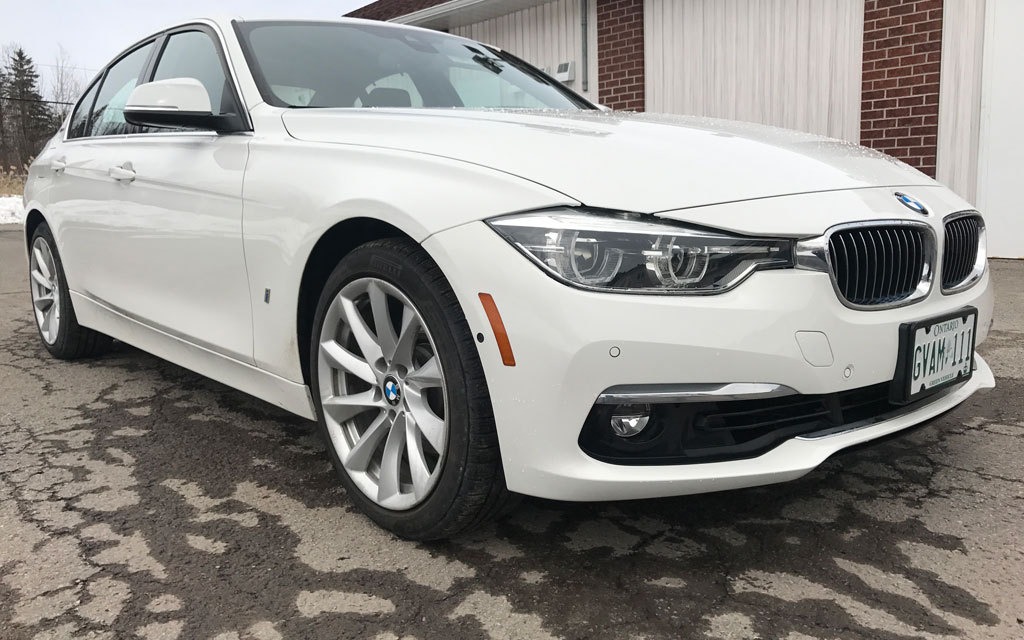 Strong points

Added torque from electric motor
Going green without sacrificing BMW luxury
No loss of 3 Series driving dynamics

Weak points

Low EV range
Long charge time
Price doesn't justify fuel savings
Full report
The BMW 3 Series is an industry stalwart if there was ever one. Every kid and his grandmother are, at the minimum, aware of the car's existence. The 3 Series is the reference on what a compact luxury sedan should be and as a result, most other manufacturers use the vehicle as a benchmark when measuring their own offerings in the segment.
Despite being the brand's best-selling model, the company can ill afford to get too comfortable sitting at the top. With new vehicles such as the much anticipated, all-electric Tesla Model 3 on the horizon, it's natural that BMW will try to entice some of the green-o-philes into its ranks with a plug-in hybrid version. BMW has plenty of experience in electric vehicles and its i3 model runs entirely on battery power.
The 330e is a far cry from an all-electric vehicle, however. Its electric-only range is about 22 kilometres, good for short trips to the grocery store and back. Under the hood is a 180-horsepower, 2.0-litre turbocharged four cylinder engine mated to an eight-speed automatic transmission. The electric power comes by way of an 87-horsepower unit with a 7.6-kWh lithium-ion battery under the trunk floor, for a combined output of 248 hp.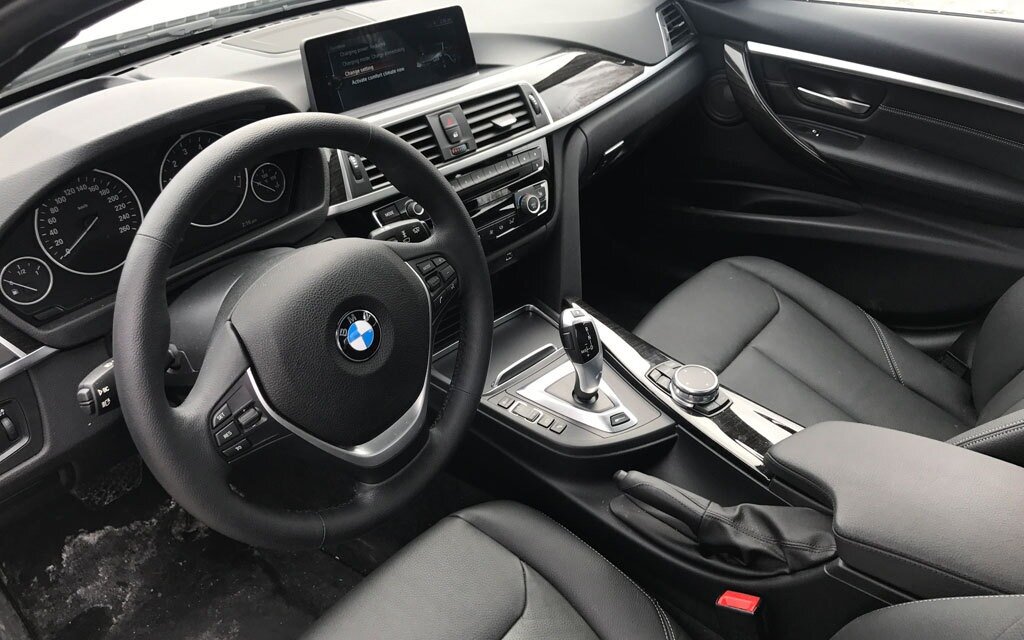 The driving mode you select will determine just how green you want to be. The vehicle defaults to Auto eDrive, which uses the electric motor to move the car at low speeds and low acceleration. Should you need to step on it for whatever reason, the gas engine kicks in and gives you the extra power you require. In this mode, when you reach a speed above about 80 km/h, the eDrive powers off and you're in hybrid mode.
If you want to emulate a Tesla (for a short while at least) you hit Max eDrive to tell the car to forget the gasoline engine for as long as possible. Assuming you have a full charge you should be good for the aforementioned 25 kilometres, though I wasn't quite able to get to that distance before the gas engine kicked in. The torque and quick response of the electric motor make up for the lack of hard acceleration ability and the 87 horsepower is still fun to play with. I did enjoy the silent whisking around town quite a bit.
The third mode is Save Battery mode in case you want to store some energy to e-cruise a litter later on. It doesn't just save battery though—the engine operates a mini-generator that actually charges the battery up to 50% capacity. This is a handy feature if you're on the highway going somewhere and don't want to waste precious battery life when the gas mileage is at its best. Then when you arrive at your destination, you can continue to whisk from stop sign to stop sign in silence.
We need to be realistic here through, because the charge really doesn't last long. I don't think anyone (except maybe us journalists) will be planning their driving methods and modes based on a 22-km range. At this level, it remains almost a gimmick for people who want to drive in reserved carpool/green lanes or say they are environmentally conscious.
How does the gas mileage compare with some of the other powerplants offered in the 3 Series? The best non-hybrid version available to us here in Canada would be the diesel 328d with a combined fuel economy rating of 7.0 L/100 km. My week in the 330e allowed me to average about the same, though each person's driving habits will change this number.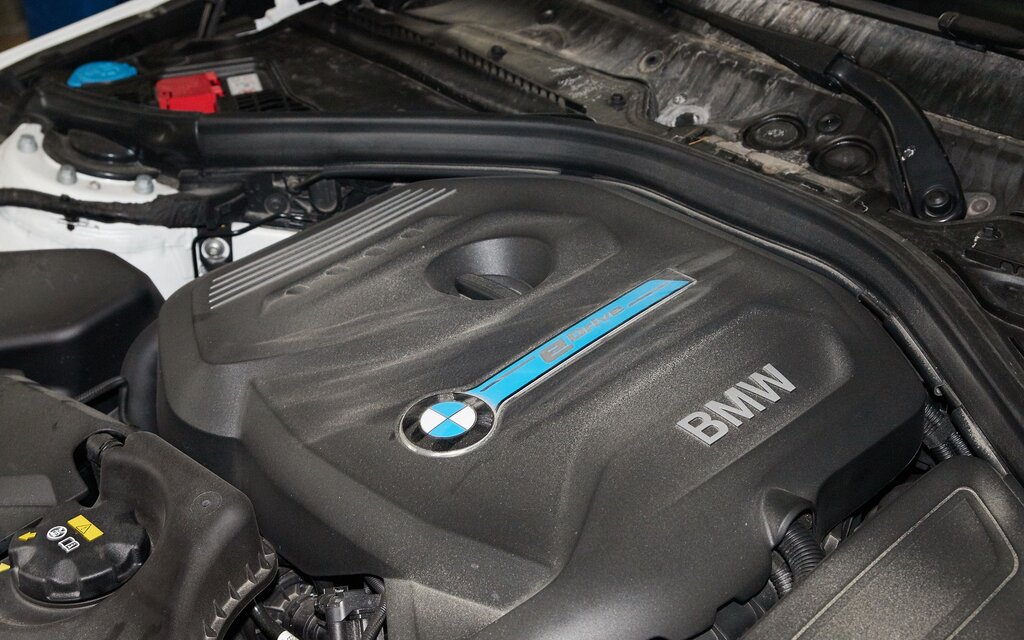 Theoretically, you could get 0 L/100 km if you limited yourself to short trips and always charged it completely. In reality, most will get about the same mileage as the diesel 3 Series, but you're paying a premium of about $4,000 which I find hard to justify, although some provinces currently offset that amount with green-vehicle incentives. Furthermore, you have to worry about plugging the darn thing in. It'll work in any 120-volt household socket, though you can buy a 240-volt charger for about $1,000 that can reduce the time for a full charge from 7 hours to 2.5.
Rumour has it that BMW will be releasing an all-electric version of the next generation 3 Series, due to be unveiled soon. I would recommend waiting for this one if you really want to drive a 3 Series and be green at the same time. The added cost and short range of the 2017 330e makes it a hard sell.
All things considered, it's still a world-class driving machine and none of the dynamics of the 3 Series are lost in the plug-in hybrid version. You can enjoy its luxury interior, beautiful design and superb engineering while being able to say you drive a green car.
Share on Facebook