Hyundai Canada announces pricing for the IONIQ hybrid and IONIQ EV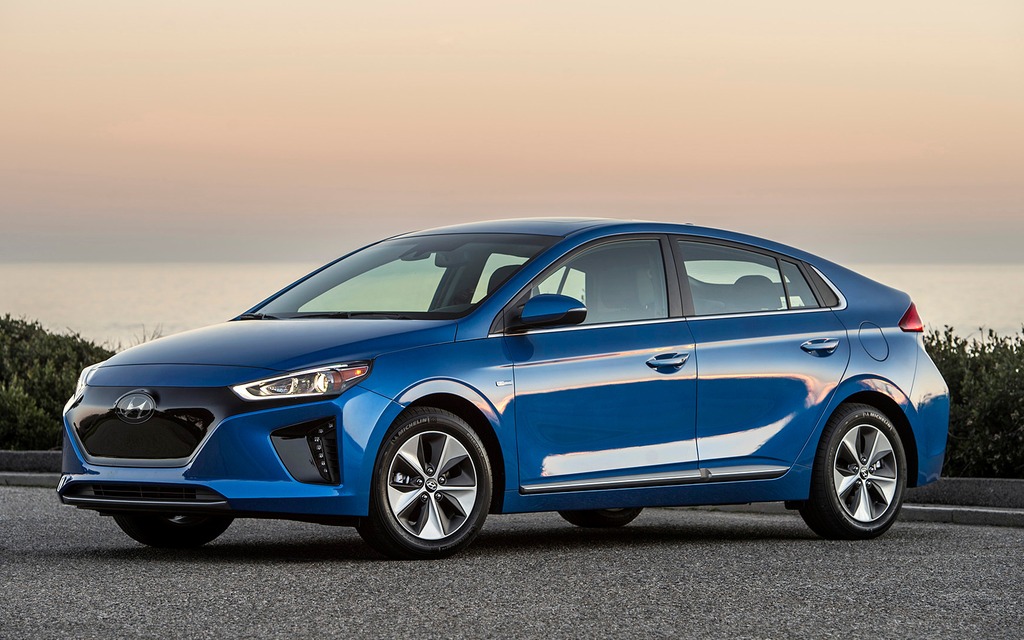 With the IONIQ, Hyundai Canada is offering us its first platform that relies on three different electrified powertrains, in addition to active safety features and high-tech connectivity features. All that with zero-emission motoring.
The new 2017 Hyundai IONIQ is the first in the world to boast a trio of electric powertrains, and thanks to very competitive pricing, our wallets should also be happy to help the environment.
The IONIQ hybrid will start at $24,299 before freight and delivery charges, while the IONIQ EV will retail from $35,649. As the for the IONIQ plug-in hybrid, its MSRP will be unveiled at the end of 2017, when the car will go on sale.
The hybrid version is equipped with a 1.6-litre gasoline engine and a 32-kW electric motor, for a combined output of 139 horsepower. They're managed by a six-speed, dual-clutch automatic transmission and a parallel hybrid structure.
The fully electric IONIQ gets an 88-kW electric motor, or 118 horsepower, that essentially functions with the energy stored in the car's 28-kWh lithium-ion polymer battery pack. With a full charge, the IONIQ EV's driving range is estimated at 200 kilometres.
Here's the breakdown of trims and pricing:
IONIQ Blue hybrid – $24,299
IONIQ SE hybrid – $26,499
IONIQ SE electric – $35,649
IONIQ SE electric with Cold Climate Package – $36,849
IONIQ Limited hybrid – $29,749
IONIQ Limited electric – $41,849
IONIQ Limited Tech hybrid – $31,749
Read our review of the 2017 Hyundai IONIQ
Share on Facebook