2018 Subaru Crosstrek: Newer Than it Looks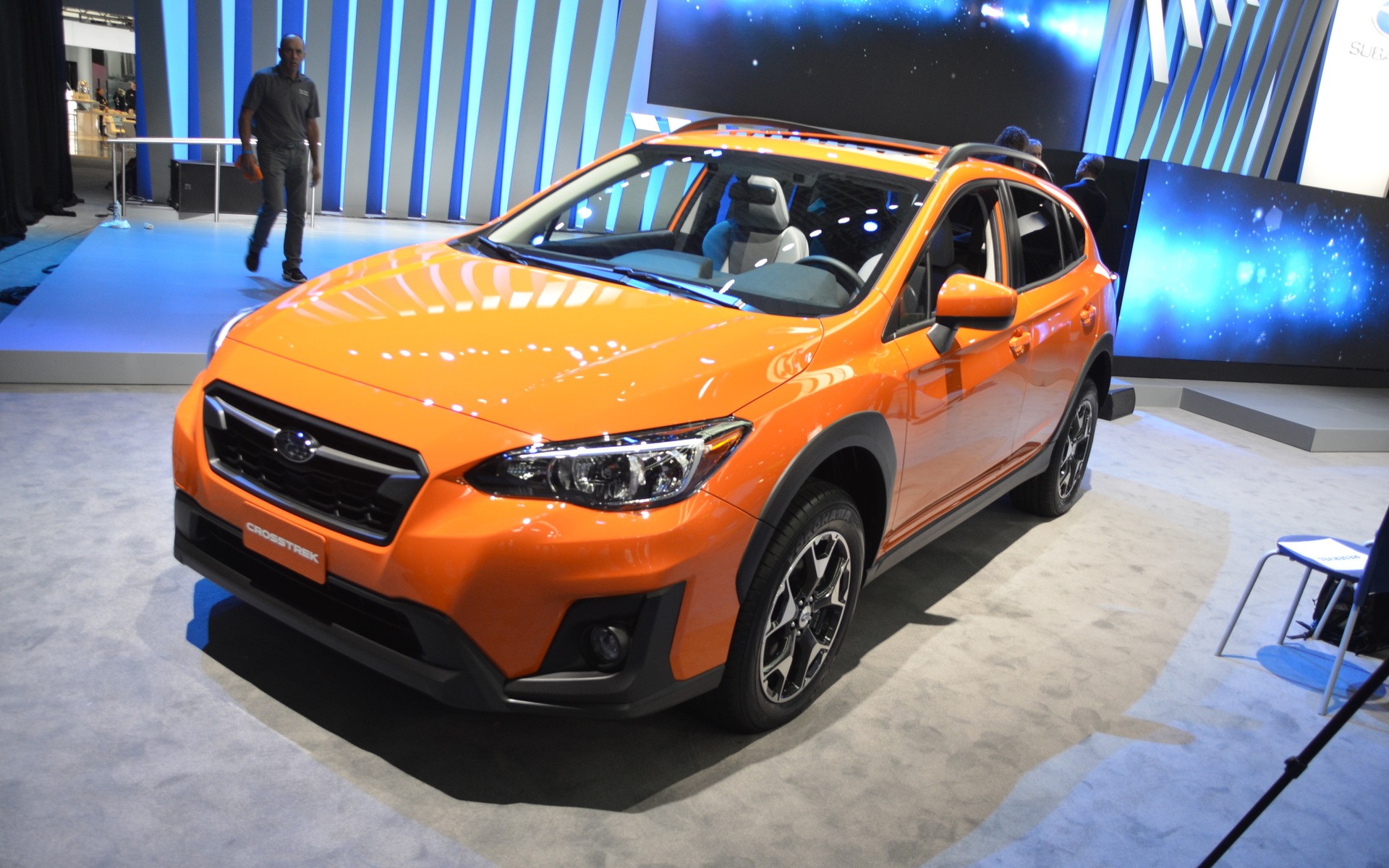 Subaru fully revamped the Impreza sedan and hatchback for 2017. And yet the differences between the updated model and the previous generation aren't immediately obvious. The changes are most noticeable inside the cabin and under the vehicle, where lies the all-new platform.
For several years now, the Crosstrek has essentially been a raised version of the Impreza hatchback. So it just makes sense that it would be given the same treatment a year later. Indeed, the Crosstrek shown at the 2017 Geneva Motor Show is new, even though it doesn't look strikingly different. The more noticeable esthetic changes are at the rear and inside the passenger compartment—particularly the more modern dashboard (frankly, it would have been hard to make a less modern one).
The 2018 Crosstrek is built on the same platform as the one used for the Impreza. It's the Subaru Global Platform, which we can expect to see in several other Subaru products in the coming years. The wheelbase is up 30 mm for a total of 2665 mm. The total length has been stretched 15 mm and the width 20 mm. There's 221 mm of ground clearance—that's 1 mm more than before and 91 mm more than what the Impreza offers. The difference between the vehicles makes sense, as the Crosstrek is the off-road version.
Under the hood is the "old" 2.0L flat-four engine with 152 horsepower (four more than before thanks to the magic of direct injection). It's paired with a six-speed manual, though you can opt for a CVT automatic that offers seven simulated gears on some versions. All trims come with the X-Mode system that allows the driver to select their preferred driving mode. Subaru's near-and-dear Symmetrical All-Wheel Drive is obviously included and accompanied by the torque vectoring system seen on the WRX and STI.
Four equipment levels are available: Convenience, Touring, Sport and Limited. The basic version includes a 6.5-inch screen, Android Auto and Apple CarPlay. The higher you go in the hierarchy, the more equipment you get. As a result, the Sport comes with an eight-inch screen and the Limited comes with 18-inch wheels, a navigation system, a Harman/Kardon sound system and dual-zone climate control. The EyeSight security system is also available on option.
Subaru hasn't announced the prices for the 2018 Crosstrek, which will be available in dealerships this summer.
Share on Facebook