2018 Jaguar F-TYPE: A Four-Cylinder Engine and Exclusive New Version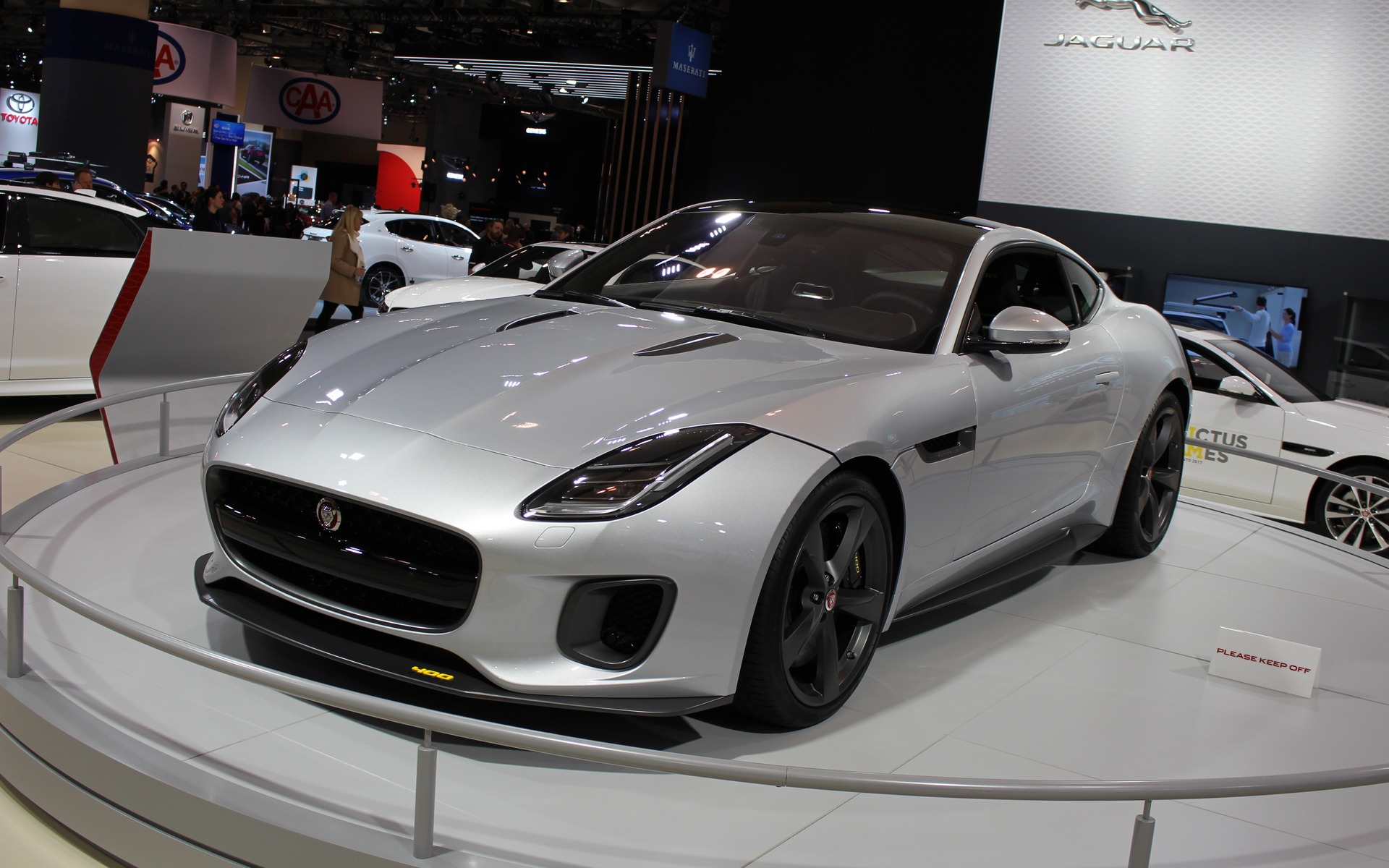 The new 2018 Jaguar F-TYPE debuted at the Toronto Auto Show but it made its first incursion into the U.S. at the New York show. Introduced in 2012, this sports coupe has been tasked with rivalling the likes of the Porsche 718, Mercedes-Benz SLC and Audi TT.
Despite the fierce competition, the F-TYPE has done a great job earning its share of the market. Its success can be attributed to its sporty and exotic lines, numerous body types (coupes and convertibles), and its more diabolical models, like the SVR which features a 5.0L V8 that blasts 550 horsepower.
Big news: You can now order your F-TYPE with a 2.0L four-cylinder turbo that delivers 296 horsepower and 295 lb.-ft. of torque. According to Jaguar, this mill propels the vehicle from 0 to 100 km/h in 5.4 seconds. With a starting price of $71,500, it's among the more affordable F-Type units.
A few style changes were introduced this year. Nothing major, but the front bumper was updated and new adaptive LED headlights were added. Ian Callum, the group's Design Director, said they optimized the style details that make the vehicle so popular with drivers, passengers and—of course—onlookers.
Inside the cabin are two new seats that are both lighter and more comfortable (if we are to believe the manufacturer) as well as new aluminum-finish accents. Also new this year is the Touch Pro infotainment system, which includes an eight-inch touch screen for controlling all systems quickly and easily. The other latest addition is the ReRun app, which overlays your vehicle's performance data (speed, engine revs, G force, etc.) onto videos captured from your GoPro camera and allows you to export clips in real time. If you like racing, you'll love this feature.
F-TYPE 400 SPORT
Jaguar introduced the F-TYPE 400 SPORT to mark the arrival of the updated 2018 Jaguar F-TYPE. It offers a little more muscle with a supercharged six-cylinder that develops 400 horsepower, which is 200 more than the F-TYPE S. It will only be sold this year, though buyers will get to choose between a coupe or convertible with front-wheel drive and all-wheel drive. It's also available in some exclusive colours.
Ever since they pulled the Jaguar XK, the F-TYPE has been Jaguar's leading performance model. Sales of the 2018 version should start in the next few weeks.
Check out this video of the 2018 F-Type's ReRun app:
Share on Facebook